34th Champions Trophy: Spunky India go down 2-3 to Germany
919 //
04 Dec 2012, 13:59 IST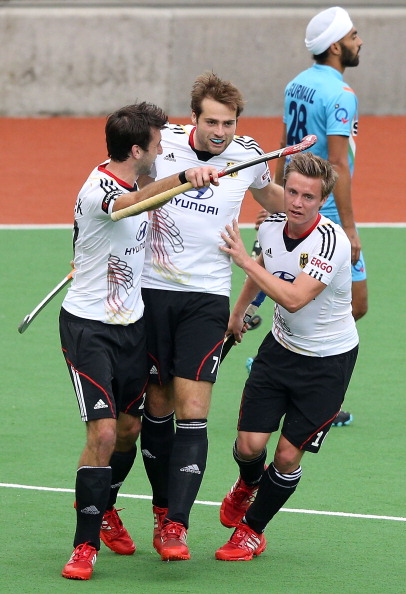 Two impressive wins in the bag, and the final league match against Germany was only of academic interest for the India, since the new format of the 34th Champions Trophy requires all eight teams to play the quarterfinals on a knockout format.
Such a format means whatever good work you may do in the league phase hardly matters in the quarterfinals as a single bad day in office can send you home. Of course, maintaining a winning streak is equally important as you don't want the winning momentum to fall away.
India continued their positive intent from the start but two German second half strikes undid all their good work as the blue shirts were consigned to their first defeat of the tournament, going down 2-3 to the reigning Olympic champions.
It was India who made the right noises at the State Netball and Hockey Centre in Melbourne. Even before the spectators at the Stadium had settled into their seats, the blueshirts showed they meant business as in-form Gurwinder Singh struck his third goal of the tournament as early as the fifth minute of play to push Germany on the backfoot.
Germany were unfazed by the early reversal. They marched forward with purpose and probed the Indian defence, who were equal to the task, nullifying the opposition designs with aplomb.
Oliver Korn levelled things in the 13th minute to inject more excitement into the game. The match witnessed end-to-end action as both teams went into half time at 1-1.
Like the first half, Indian managed to score an early second half goal through Nithin Thimmaiah in the 40th minute to further assert themselves in the match.
Pushed to the wall, Germany mounted raids in a bid to restore parity and were rewarded when Tobias Matania scored in the 56th minute.
Two minutes later, Matania who got his name on the scoresheet for the second time, blasting home a penalty corner to help Germany to go ahead for the first time in the match.
Two minutes from the final hooter, India were awarded a penalty corner. The Germans asked for a referral of the awarded short corner and their appeal was upheld, resulting in the cancelling of the penalty corner.
Despite the 2-3 defeat, India topped Pool A on better goal difference (they have a goal difference of + 3)