7th Maharaja Ranjit Singh Hockey Tournament: Indian Air Force, Punjab & Sind Bank sail into semis
1.19K //
15 Mar 2013, 16:24 IST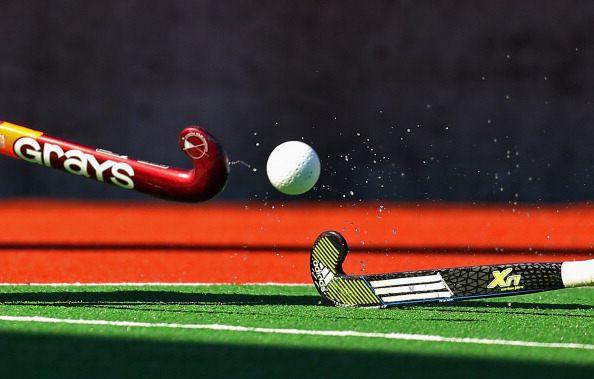 Indian Air Force eased past Punjab National Bank XI 2-0 to romp into the semifinals of the 7th Oriental Bank-Maharaja Ranjit Singh hockey tournament being played at the Shivaji Stadium in New Delhi.
The airmen held sway of the proceedings from the starting hooter, essaying a nice flow of passes on both flanks, and did not allow Punjab National Bank XI to settle into any kind of rhythm.
The bank-men had to soak up the sustained pressure in the first half before their defence wilted, as Sanwar Singh sounded the board in the 23rd minute.
Boosted by the opening goal, Indian Air Force attacked more even as Punjab National Bank XI were reduced to defending their own citadel for the most part.
Indian Air Force led 1-0 at the break.
Punjab National Bank XI needed an early goal in the second half to stay in the contest, but they found it hard to penetrate the Indian Air Force goal-mouth.
Indian Air Force controlled the midfield with aplomb and were soon rewarded when Sanwar Singh added his name on the scoresheet for the second time, doubling his team's lead in the 43rd minute.
Down 0-2, Punjab National Bank XI pressed hard to keep the match alive, but all their plans came unstuck against a much superior side.
Indian Air Force has now set up a semifinal date with formidable Air India, which boasts of former internationals like Shivendra Singh and Arjun Halappa. Indian Air Force were also joined in the semifinal stage by Punjab & Sind Bank. Punjab & Sind Bank crushed Indian Navy 4-1 in their last Pool A match.
Punjab & Sind Bank dominated the match from the outset, orchestrating attacking moves on both flanks. The bank-men drew first blood in the 11th when Ramandeep Singh rattled the Indian Navy cage. Punjab & Sind Bank went for the jugular after the opening strike and enhanced the lead four minutes later, as Ramandeep Singh found his name on the score-sheet for the second time.
Indian Navy tried hard to keep pace with Punjab & Sind Bank's onslaught, but struggled to stay competitive.
Punjab & Sind Bank made it 3-0 when Talwinder found the target in the 31st minute.
They went into lemon break with a 3-0 scoreline. The bank-men put the contest beyond Indian Navy in the very first minute of the second stanza, when Ramandeep Singh completed a superb hat-trick to give his side a 4-0 cushion.
The Navymen, did find the consolation goal through Ved Prakash in the 44th minute, but the end result was never in doubt.
Punjab & Sind Bank will now take on Army XI in the other semifinal.