Hockey India makes 3 changes in Asian Champions Trophy side
1.36K //
19 Dec 2012, 23:50 IST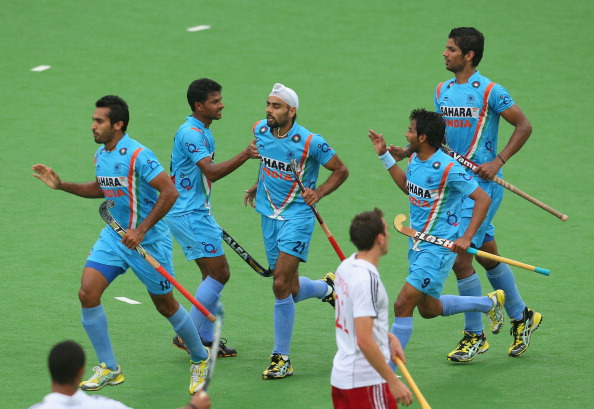 Contrary to the general line of thinking that Hockey India had announced an unchanged team for the 2nd Asian Champions Trophy hockey tournament starting in Doha on Thursday, it was learnt, much to the surprise of many, that HI has in fact made three changes in the 18-member squad that finished a creditable fourth in the recently concluded 34th FIH Champions Trophy at Melbourne.
Striker Yuvraj Walmiki and SK Uthappa were replaced by nippy Manipuri Chinglensana Singh and Pradhanna Sommanna, while half-back MB Aiyappa takes the place of Gurmail Singh.
Performance-wise, Yuvraj Walmiki put up a decent showing in the Champions Trophy from whatever opportunities he got, while SK Uthappa didn't quite rise to the opposition in Melbourne.
As for Gurmail Singh, the 34th Champions Trophy was his senior international debut – so he has every reason to look positively at his axing even as his replacement MB Aiyappa would look to make a big impression in Doha.
The three changes made in the side have caught many by surprise since Hockey India had announced on December 7 an unchanged team for the Asian Champions Trophy.
One is left wondering whether Hockey India would have been better off in not announcing the Asian Champions Trophy team during the middle of the 34th Champions Trophy tournament.
The best they could have done is to announce the team after it returned from Melbourne. It would have given chief coach Michael Nobbs and the selectors a better picture of things while picking the side for the Doha tournament.
Surely, the timing of the team announcement for the Asian Champions Trophy may not go down well with many given the fact that Hockey India first choose an unchanged side and later made three changes in the side.
Also, this won't do any good to the confidence of the players who were dropped.