Interview with national chief hockey selector BP Govinda: "Youngsters were outstanding"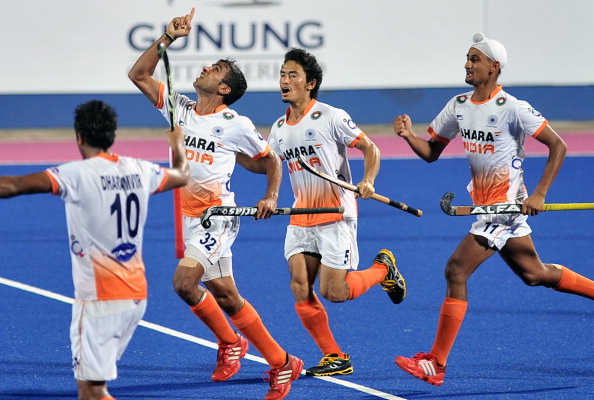 Team selections probably trigger more animated discussions in Indian hockey than any other aspect. Fair or unfair selection, picking a national team is never a piece of cake – selectors often get the flak because it is next to impossible to satisfy every hockey fan.
The newly-inducted chairman of the national hockey selection committee Bilimoria Putaswamy Govinda –better known as BP Govinda – is rejoicing in the Indian men's team's impressive runners-up finish in the just-concluded 9th Asia Cup in Ipoh. "We fielded a young side in Ipoh as three of our seasoned strikers  (Danish Mujtaba, Gurwinder Singh Chandi and SV Sunil) were out on account of various injuries. We also missed talented Akashdeep Singh but the youngsters were really outstanding. Hats off to them," the self-effacing Olympian said in an exclusive interview to Sportskeeda.
Govinda reckons the boys dished out a special effort to come from behind after trailing 0-2 at half-time. "Our boys showed a lot of spunk – it is never easy when you are trailing 0-2 at half-time, especially in a final match, but India really pulled up their socks and nearly pulled it off," he lavishes praise on his boys.
Wearing the national selector hat can never be a smooth ride and the Govinda-chaired new selection committee clearly had its task cut out in choosing the best squad for the Ipoh event. The former Indian captain, who excelled as a centre-forward in his heydays, knows best how to do justice to his role. "Tell me which job doesn't have pressure? It's part and parcel of the job. I never see things that way (think about pressure) and always look to give my best shot whether I'm a selector or a player," he quips.
Hockey doesn't find many takers among youngsters across the country, save for a few states like Punjab, Haryana, Manipur, Jharkhand, Odisha and Karnataka. So, how challenging is it to pick a national side? "There is a paucity of new talents. Talented youngsters are hard to find and it's a serious problem. At the 2012 senior nationals in Bengaluru, Karnataka was the only team to feature new youngsters, while I struggled to see new, talented faces in other teams – most other teams kept fielding the same players. We need a broader pool of players to choose from – at the moment we are forced to pick a side from a limited bunch of players, which has to change for the betterment of Indian hockey," the 62-year-old dwells on a pertinent point.
Govinda, who played for India in the 1970, 1974 and 1978 Asian Games (India bagged a silver each time), believes the Hero Hockey India League has come as the soothing balm for the sport in the country. "Hockey India League is a wonderful concept – our youngsters, who are never in the limelight are now getting an opportunity to show their wares against some of the world's top players, which is the best thing to have happened to Indian hockey. Looking ahead, I think the pool of players will increase now that Hockey India is conducting four types of nationals – under-16 nationals, under-18 nationals, under-21 nationals and the senior nationals. So, the supply line to the senior team will be more robust in the years to come. HIL will be an additional buffer for the senior team's supply line," he explains.
There is a lingering feeling that hockey as a sport doesn't have the money to attract youngsters, but Govinda doesn't buy this line of thought. "I agree that hockey used to be a poor man's game, but not anymore. There is money in hockey if you are good at it. Hockey India League is offering decent money to players for starters, which was not the case earlier. Players can play in foreign leagues and earn good money. Of course, if you try to compare with what our cricketers earn, it won't be a fair comparison," he quips.
Govinda feels the mindset of parents also has to change if hockey talents are to emerge from every nook and corner of the country. "Rich families living in cities want their kids to play cricket and tennis as they are seen as glamour sports and not hockey, whereas those living in villages encourage kids to take up any sport. Parents have a role in encouraging youngsters to take up hockey since it is no more a poor man's game," he reasons.
The former Indian forward, who played in the 1972 Munich Olympics and 1976 Montreal Olympics, believes the expensive nature of the hockey equipments makes it difficult for talented youngsters from villages to sustain their interest. "Hockey sticks could cost you anything between Rs 8,000-20,000, while shoes (for astroturf) can cost you Rs 8,000-10,000 while a goalkeeper's equipments (gloves, helmet and pad together) cost you around Rs 80,000-90,000 or upwards. Quite often talented kids in villages give up the sport because they cannot sustain it –these are the kids who need support," he points out.
The confabulation veers to the team selection for the 9th Asia Cup. One wants to know the future of striker Shivendra Singh, drag-flicker Sandeep Singh, midfielder Gurbaj Singh and Yuvraj Walmiki who were ignored for the Ipoh event. "Shivendra has been given ample opportunities, but he is past his prime. At Rotterdam, he failed to live up to our expectations. As for Sandeep, he is one of the world's best drag-flickers around, but what about his other departments. I'm off the opinion that he has to work really hard on his defending skills in domestic tourneys to merit a national recall. I feel that he fails to deliver when the team is under pressure – I have following him since his junior Indian days and can tell you he has really to pull up his socks. Gurbaj does not fit into our scheme of things, while Yuvraj will have to wait for his opportunity," he makes his stand abundantly clear.