Interview with Ritu Rani: Must improve penalty corner conversions
1.02K //
08 Dec 2012, 00:15 IST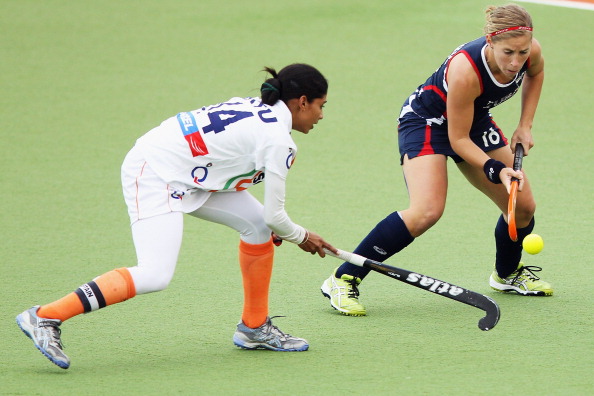 Shahbad is a soporific, nondescript town, tucked away 75 kms from Chandigarh. Over the years, the city has shot into prominence for churning out talented women hockey players, who have gone on to wear the blue Indian jersey with pride and distinction.
Indian women's hockey team captain Ritu Rani is another talented women's hockey player to emerge from the Shahbad stable.
Ritu lends all-round solidity to the Indian women's hockey team, almost like Sardar Singh does in the Indian men's team. She scores goals for her side upfront, controls the midfield and also rushes back to assist the defence whenever required.
At 22, Ritu is almost seems like a veteran having made her senior international debut as a 16-year-old at the 2006 Women's World Cup held in Madrid (Spain)
But it wasn't a memorable tournament for India as they finished eleventh in that marquee event. But Ritu saw that maiden opportunity as a huge learning curve. "I was inexperienced at that time but playing in a major tournament like the World Cup gave me a lot of confidence as I got to know how hockey is at the highest level," Ritu told Sportskeeda in an exclusive interview hours before leaving for New Zealand to play in a six-match Test series beginning Saturday.
Ritu, who did her schooling at the Shahbad-based Sri Guru Nanak Dev Sr. Higher Secondary School, acknowledges how Shahbad has been providing a decent supply line to the Indian women's hockey team. "Shahbad has produced so many talented players over the years. Girls here have a big passion for hockey, which shows in the way Shahbad players make it to the national side. In fact, during the 2009 Champions Challenge II tournament held in Kazan, Russia, five Shahbad girls were playing for India – Surinder (Kaur), Rani (Rampal), Jasdip (Kaur), Joydeep (Kaur) and yours truly," she said candidly.
The seasoned midfielder quickly cuts to the present and talks about the team's preparation for the six-match Test series in New Zealand. The tour of New Zealand would serve as a big opportunity for the Indian girls to brace themselves up for the FIH World League Round II tournament to be held in India next year. "We have worked hard at our camp in Bhopal. We have a good mix of youth and experience and are bullish about giving a good account of themselves in the Test series," Ritu exuded hope.
Ritu, who has made 137 international appearance and scored 50 international goals, talked about the way the team has trained under new Australian coach Neil Hawgood. "Earlier, we used to train for long hours, but now our training is a short duration affair but very intense, which takes a lot out of us. We are enjoying the training sessions under Neil Hawgood. I think his presence will surely make a difference," she lavished praise on the Australian.
The Haryana girl believes the presence of another Australian Dr. Ben Dascombe as the team's exercise physiologist is doing a lot of good to the players' fitness. "Our fitness levels have improved after he joined us. There is still room for more improvement," she quipped.
The Indian women's team captain painted a bright picture on the team's improvement areas. "Earlier, we used to struggle to score field goals, but that has changed now. We have improved a lot in this area and are now scoring field goals on a more consistent basis which augurs well for us."
Penalty corner conversion has traditionally been a major weakling for the Indian women's team. So how is this department shaping up? "We have to improve our penalty corner conversions. We have drag-flicker Jaspreet Kaur in our side, she is shaping up well. Hope she serves us well, said Ritu whose role model is Surinder Kaur.
"Surinder Kaur has been my biggest inspiration. I have learnt a lot from her. She is always there to assist me with her inputs," Ritu waxed eloquent on her.
Ritu led India at the Champions Challenge tournament in Dublin, Ireland where they finished seventh among eight teams. And after that Dublin disappointment, the team is now determined to put up a decent show in New Zealand.
"New Zealand play a fast-paced brand of hockey. We played against New Zealand in a four-nation double leg tournament in their own backyard earlier this year; we lost to them 1-2 in the first leg and then played out a 3-3 draw in the second leg. We would definitely be taking the positives from that tournament into this six-match Test series," she signed off.