Pakistan threatens to pull out from Junior World Cup hockey after India cancels series
796 //
16 Mar 2013, 18:05 IST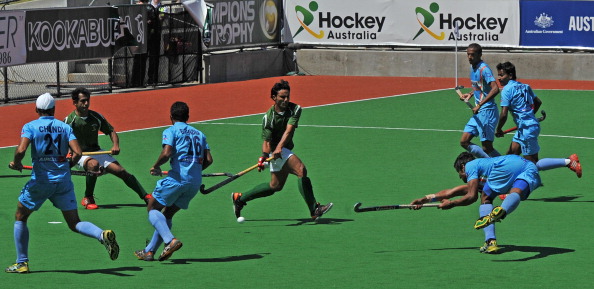 Pakistan Hockey Federation have threatened to pull out from Junior World Cup due to the bilateral hockey series being cancelled by India.
The Indian government denied permission for the 10-match bilateral series between the arch rivals and stated 'security reasons' for the decision.
The Junior World Cup is planned to be held in the subcontinent in December this year. Should Pakistan decide to pull out from the competition, the International Hockey Federation can take the necessary action against them.
Pakistan is furious with India for such a behaviour and PHF secretary general Muhammad Asif Bajwa said that they will only agree to play a hockey series with India in the future only if India tours them first.
Bajwa also said that sports are meant to unite nations and bring peace between them. He was unhappy about India's policy of mixing sports with politics.
The series required the Pakistan and the Indian team to tour the two nations in April.
The cancellation of the series came in the wake of renewed tensions between the two countries after five Indian paramilitary police jawans were killed in an ambush in Srinagar by militants, whom Indian officials have suspected of being from Pakistan, despite denials from Islamabad.