The Maradona of Hockey – Shahbaz Ahmed Sr!
4.76K //
03 Dec 2012, 12:10 IST
"Friendship is the hardest thing in the world to explain. It's not something you learn in school. But if you haven't learned the meaning of friendship, you really haven't learned anything."  – Muhammad Ali.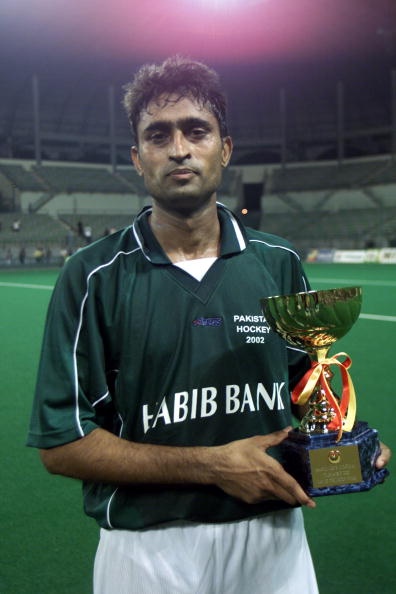 We share a common border; we're of an equal geographical origin; we share fervent emotions; we're undeterred in staging a fight back be it in the stadium or a battle field; we admire and abhor at the same pulse, we were once united and now are separated siblings. We are India and Pakistan. A sport, for all in it, is never aware of these. She is like our mother who builds upon love, affection, trust, understanding and mutual respect. And it's no wonder, for I admire one man across my international border in Pakistan, whom the world tags him as "The Maradona of Hockey".
It was on the 244th day of the year in 1968, in the "Manchester of Asia" and the third largest metropolis of Pakistan, Faisalabad, Shahbaz Ahmed entered the world. With no grinding teeth and an unenviable voice, I admit him as one of the finest forwards in the game of Hockey. He has tasted terrific success both at domestic and international levels and is even sick of it at times.
But, there's should be a strong reason to have been called as "The Maradona of Hockey". Isn't it?
No second thought here. Maradona is considered as one of the greatest footballers of all time. And so is Shabaz in Hockey. Yes! He has that stamina required for a forward to move ahead and graciously put that precious tackle. He could conduct himself well in the open midfield space. He would lure the defenders in physically, assisting his team mates, and is physically strong enough to hold the ball under his stick to patiently wait for his colleague and aid the latter in completing the formalities of scoring a goal. He was also adept in passing the ball with a reverse back swing hit, flipping the ball elegantly off the ground or even over an opponent's stick and creating an all important scoring opportunity. The slap shot he displayed, where the ball is hit with a strong force, and taking the ball towards the left of the ground and netting in reverse are no lesser a thing.
Shahbaz is remembered for his world famous run in 1994's Sydney World Cup. Australia had a free kick outside the Pakistan's circle. He intervened, ran through a chasing Ken Mark, and handed the ball to Kamran Ashraf, who eventually netted in. On one occasion, another great and legend of his own kind, Dhanraj Pillay said, "If I and Shahbaz were in the same team, we would have ruled the hockey world".
A close look at his professional career, Shahbaz started representing Pakistan first in 1986. He was part of a team which won the bronze medal at the 1992 Barcelona games. He also has two gold medals, one in Asia Cup 1989, the other in Beijing Asian games, 1990, two silver medals, one in the 1988 Champions trophy, and the other at the 7th World cup, 1990 on his home soil, Lahore. However, his best moment came when he won the Hockey World Cup as a captain in 1994 against a Netherlands side in the penalty shoot-out. On those two occasions at the World Cups 1990 and 1994, Shahbaz has been named as the player of the tournament and became the only player to have bagged this in two consecutive World Cups. He also possesses a bronze at the 1986 Champions trophy.
As a mark of respect to his stupendous contribution to Pakistan hockey, Shahbaz was bestowed with the "President's pride of performance" in 1992 and with the " Hilal – I -Pakistan".
This legendary forward left the game he once graced with pride, fervor and emotions in 2002.