World Series Hockey - Winners & Losers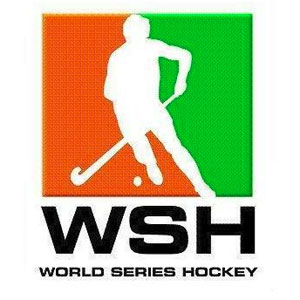 Now that a highly successful tournament has been conducted & completed, it behooves us to reflect back on how there is a monumental shift in the landscape of hockey that we all love. Philosophers have remarked that it is ordinary people doing extraordinary things that drives the world. All the fans of Indian-style hockey, appropriately termed "Magic" by coaches world over, should be thrilled. The histrionics, the number of goals, the excellent commentary, the flawless execution of a stupendous task (59 games in 8 cities), wall to wall  prime-time TV coverage (including cable channels in USA), the stoking of parochial interest (as manifested by the throngs of crowds in cities like Mumbai, Pune, Bhopal, Bangalore, coming out to cheer their home team), all the eyeballs watching on TV all over India as also in Pakistan, Europe, Canada, Australia, US and many other countries, should warm the cockles of the heart of all hockey fans. But the absolute icing on the cake was getting all the games on the internet on YouTube for the world to watch absolutely free, along with use of modern social media sites like Facebook and a fantastic WSH interactive website to herald the arrival of Indian Club Hockey on the big modern stage. This was not dissimilar to the other leagues with transcontinental following, but it was more cutting edge, more in tune with modern times – fast, furious, short, with flawlessly designed & executed media coverage and appropriate use of new technologies.
It would be inappropriate not to give kudos to the Nimbus outfit, its COO Yannick Colaco & technical director Mr Dennis Meredith, along with their organizing team, for an absolutely superb job. A job for which, in time, future hockey fans the world over will be eternally grateful, because it has brought about a paradigm shift in hockey, starting with the mother of all hockey countries, a country that is believed to be vital for the sustenance and well-being of world hockey – India. Maybe this will bring about a change in the thinking of the FIH, and they will start finding it appropriate & profitable to farm out the execution of their main tournaments to sub contractors like Nimbus or similar outfits and concentrate on being true guardians of the sport – advising, consulting & guiding.
Appropriate media utilization is the only way to survive in the world sports landscape, particularly in this newfangled world of the internet, social media & free flow of information. Outfits like the FIH, with their old world thinking, as well as their surrogates in India (HI/IHF/IH) and other countries, are woefully unfit to have the understanding of how to navigate these uncharted waters. The needs and desires of a hockey fan in Timbuktu or anywhere else are as important as the wants of a player or a sports administrator, or an FIH official. Logic dictates that outfits like Nimbus and other similar subcontractors are at the cutting edge of this new format and should be on the front line. It would be prudent for FIH to hedge their financial risks by making them so.
Here is an account of the winners & losers in order of merit or shame, whichever way one looks at it.
Winner 1 - World Hockey fan – Beautiful club hockey format, easy access, on-demand coverage, excitement, short & sweet, mingling of different styles of hockey, exhilarating to watch – adequate reward for selflessly supporting this sport through thick & thin.
Loser 1 - Selfish players, particularly old, multi-Olympians on the Indian national team - These were put to shame by their Pakistani counterparts, who held the high ground in sticking to their contracts, in spite of the possibility of Olympic deselection & ban from hockey. The Indians demonstrated that they do not care for their fellow hockey players by risking cancellation of the lucrative WSH tournament and the potential livelihood of hundreds of players. It gives rise to the feeling that they were more interested in a sweetheart deal of permanence on the national squad rather than risk competition from colleagues.
Winner 2 - The commentary team of  Michael Absolem, Ashley Morrison, Shehzad Haque, Godfrey Phillips – For an absolute first rate performance in reflecting the excitement & thrill of the spectacle unfolding in front of them. They captured the spirit of the game, anticipating (correctly) what was going to happen next, reminding us that the one who describes the game is as important as the game itself. They taught the average hockey fans so much that young players were told to follow their comments to learn and advance themselves. They introduced us to a new lexicon in hockey and the English Language like "hard yards", "injector", "Route 1 ball" – all very, very succinct words to describe important plays in the match, words which I feel will be on the tongues of many for years to come. Welcome to the world of commentating on Indian Club hockey – you "mates" are destined to carve out a great future for yourselves, on par with the great commentators of the world. FIH, please take note – these blokes are superb & will definitely enhance our game.
Loser 2 – The incompetent coterie of selectors of Indian national squads – Old players peddled their influence & showed an utter disregard for decorum & class by perpetuating on their fellow junior players the same fate that befell them. They showed lack of knowledge of modern hockey by discarding players that should clearly merited selection – players like Mahadik, VS Vinaya, Ravipal, Bharat, Lalit, Affan & Vikram. Their sinister & unpatriotic behavior will be even more pronounced for the discerning world hockey fan to see with the selection of the Indian national team performing worse than those outside the national team (the beauty of it all, of course, is that the WSH was seen by so many).
Winner 3 - Maazhi Mumbai (my Mumbai), hamara Bhopal (my Bhopal) concept – This is only the start of the unleashing of the power of hometown support in hockey. It is only a matter of time before the world gets to know Rourkela, Amritsar, Bhilai, Anantpur, Jabalpur, Gwalior, Lucknow, Ludhiana and Kodagu, just like they know Barcelona, LA Lakers, Real Madrid, Boston Celtics, Manchester United, Pittsburg Steelers or Dallas Cowboys. When spectators all over witness the huge crowds and the excitement of the home fans with the traditional Indian fun-loving free spirit that is so widely admired, best exemplified by the musical instruments & particularly the Indian dancing, the popularity of these small town teams is going to grow by leaps and bounds.
Loser 3 - Hockey India administrators - For showing an utter callous disregard for the average Indian hockey player. They are the guardians of the sport in India, and they are not supposed to play games selecting and deselecting the national team and exercising control on them with handouts & empty promises. 'The advancement of all Indian hockey players is their advancement' should be their motto. The success of the WSH has rightly given them a kick in the backside & hopefully will kick-start their richly deserved banishment from the sport. There is no place for such uncaring human beings as administrators of any sport.
Winner 4 - Nimbus - For their execution, professionalism, understanding and modern management. They have put India among the Big Boys & have opened the eyes of the world to the fact that "Indians can do it equally well if not better". In the process, they have reaffirmed the impression that for the newfangled technologies of internet & computers, Indian brain power is essential, as is very evident in Silicon Valley.
Loser 4 – FIH, which does not befit being called the guardians of the sport - They played the "club vs country card". Healthy competition at both the domestic and international level has been settled in many different sports as being mutually beneficial to the sport. But by siding with one faction, the FIH showed complete ignorance of the realities of hockey in India. FIH is one of the rare guardians which would suppress "their subjects" from earning decent wages and would, instead, subject them to lives of perpetual misery, as they did with with Olympian Gopal Bhengra (all he did was sacrifice his life and livelihood to play for his national team).
Winner 5 – The simple, selfless, unassuming, ordinary hockey player - Particularly the hundreds who toil daily in a sport not as popular as others. While many wonder how they can feed themselves or their families, these players wistfully look at the benefits their colleagues in other sports acquire, but continue toiling because they love hockey. The Reardons, Walmikis, Rafiqs, Yadavs, Sutherlands, the multiple Singhs of the nameless and faceless hockey world, must be thrilled  to be on world TV, showcasing their hard work & talents. They gave moments of pride for their families to watch, memories etched permanently on electronic media, which they will probably show their progeny as proof that they finally got some reward & remuneration for their efforts.
Loser 5 – Cricket – Because its stranglehold on the lives of countless 'would-be Indian sportsmen' reduced just a tiny bit, and its corrupting influence (match fixing & gambling) would have lessened.
Winner 6 - The aspiring student, non-WSH participating hockey player - Who can look forward to and dream to be on TV, thus becoming part of the excitement. Who knows how many new players will be added to the hockey ranks from the half a billion under-17 population of India.
Loser 6 – Commentators of Hockey at the Olympics & World Cup - Mr Christison, your days are numbered. You were too parochial anyway. Mr Ravikant, watch the competition behind your back or merge with the program.
Winner 7 - The standout players in the WSH tournament - Particularly AB Cheeyanna (absolutely fantastic at right wing back) and VS Vinaya (at the same position). Ravipal Singh (who drove the Karnataka team), Harpal Singh and his counterpart Ajmer Singh laid to rest the lie that India does not have good defenders, but this lie which would actually take shape again if they are kept out of  the India squad. Youngsters like Lalit Upadhyay, crorepati Gurjinder Singh, Vikram Yadav, Affan Yousef, Devendra Walmiki, Sahir Mohd, Raminder Singh & many others impressed everyone with their superb performances; all of them showed on national TV the shoddy work of the national selectors. These displays confirmed that selection on the national team is not really dependent on ability but extraneous & sundry factors, including influence peddling and bribing, which was the reason of dismantling the IHF earlier.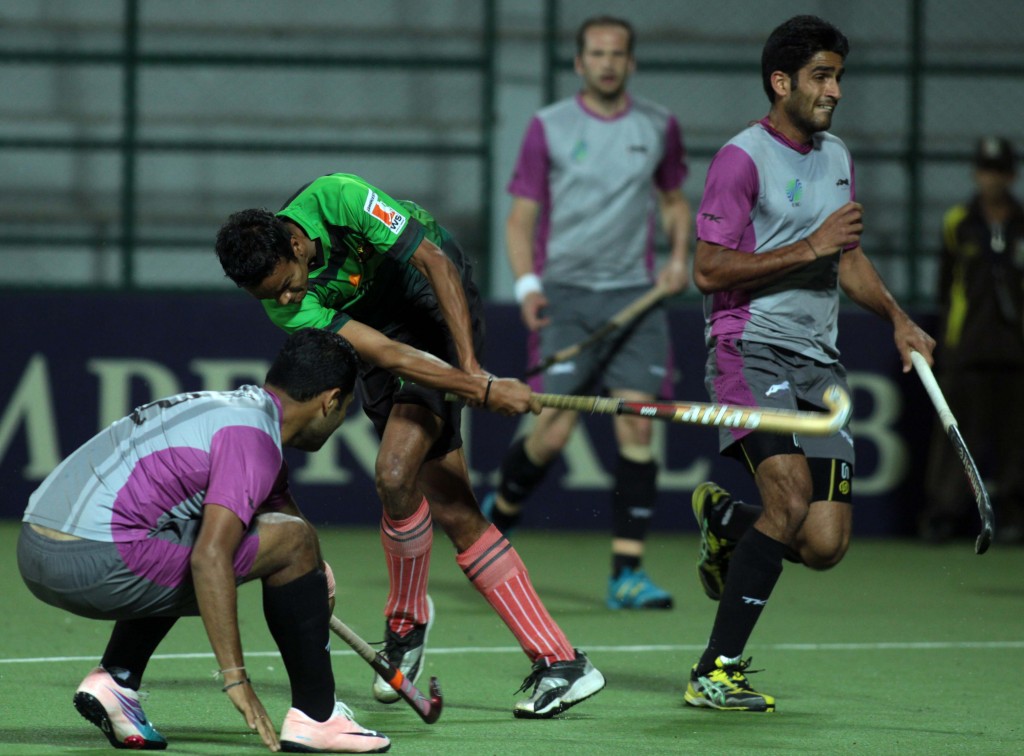 Loser 7 - IHF – IHF & HI are birds of the same feather. They still demonstrate their old bad ways by selecting certain players and omitting others. There was no reason for not selecting players like KK Bharat, Amit Rohidas and Malak Singh. Influence-peddling continues with a top-heavy hierarchy, with K P Singh Gill & Joaquim Carvalho having overbearing influence on the micromanagement of any event like the WSH.
Winner 8 - The infrastructure & obvious benefits of first-rate, newly upgraded stadiums, with modern lighting & ability to host night games. The resultant increase in spectator friendliness has led to the promise of this idea snowballing, due to the obvious benefits to millions of hockey lovers. It is no longer far-fetched to envisage a stadium in Jabalpur, built by local businesses, to cater to the local fans of a local team, with its resulting franchise benefits.
Loser 8 – Certain old players on previous national teams – Particularly an old captain, who was gave a poor account of himself in the WSH. This was perhaps befitting reward for his past misdeeds, including going against his own team & causing divisions for his personal gain.
Winner 9 - Dreamers like this author, Hockey visionaries like the Nimbus Heads – Colaco, D'Costa and Shahbaz Ahmed – for having the dream and a vision of enhancement of hockey in the sub-continent. So that Syed Imran Warsi's quote – "I am not a terrorist", or the Pakistani WSH players who dared their association fiats — "we are hockey professionals and we have committed no crime playing  hockey," ring true. When a spate of clubs play the WSH from Dubai to Lahore, and from Dhaka to Kaula Lumpur, the rapprochement of the lost brothers of India & Pakistan can at least happen in the fields of sub-continental club hockey with its base of very knowledgeable fans.
Overall, there is no doubt that a powerful earthquake hit Indian hockey in the form of WSH. Only time will tell how much rebuilding momentum it has stimulated, but it has certainly shaken things up.