WSH going the ICL way
772 //
06 Nov 2012, 10:04 IST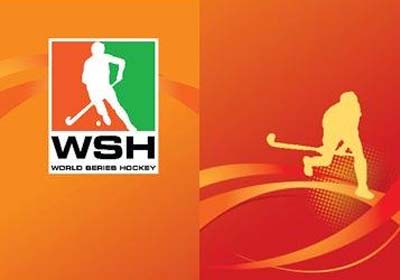 Last year when I went to watch hockey, I was really happy. Finally hockey was getting a long thing overdue, a national hockey league with international stars. However, there was always a lingering feeling which was similar to the one I had when I went for an ICL match.
The similarities with the turn of events are very uncanny.
First, both ICL and WSH were very good efforts which got a good response in the beginning. Secondly, both of them were unrecognized by the national (BCCI & HI) and international (ICC & FIH) bodies. Over time, the international stars who participated in both the tournaments mainly constituted of players who came out of retirement under the lure of money or were about to retire. The international stars who participated in their prime faced the possibility of international bans.
Many Indian players participated in the tournament. The ICL players faced complete boycott by the BCCI in team selection for many years. Similarly, many young players who participated in WSH are out of favor with HI and do not even make it to the 48-player list for closed camp.
In a very similar way, both BCCI and HI on seeing the success of their rival tournaments announced their own tournaments and got complete backing of corporates. The plan was simple. Copy the successful ideas with improvements on it and make it really attractive.
Both BCCI and HI have been able to get virtually almost all the international stars for the tournament. These included some of the best players in the world.
With WSH going ICL way, surely HIL will go the IPL way and become the EPL of hockey
Finally, both BCCI and HI are able to create an international video whether official or unofficial which both ICL and WSH had failed to do so.
With so many uncanny similarities, it is now known that WSH is virtually dead. I have my doubts whether I would even go for Season 2. Over time I see HIL becoming the premier hockey league of the world; both would be the most highly paid leagues of the world and both will give great exposure to the local players.
Finally, now I want HIL to be a rocking success. With a successful tournament, it would bring in lot of media and people's eyes on Hockey. With so much attention, the administration of hockey cannot stay relaxed and would have to be more accountable to the public. As we have seen, even if BCCI is not liked by many, it has been forced to be more accountable and take some hard, right steps.
Let us wait and watch for this tournament. So many stars are there in the tournament like Sandeep Singh and Sardar Singh, international stars from Germany, Netherlands, Spain, Malaysia, Pakistan and Australia and many more better players. It surely will be of a higher quality than WSH and I am waiting for it to start. Best of luck to players in HI.