There is no denying that BTS' V has stunning visuals. Moreover, a look into the Taehyung's skincare routine would reveal that he keeps it sweet and simple. Although V sticks to a few products, he is careful about how he applies them on skin.
The Christmas Tree singer is well-known for his singing and dancing skills. However, his gorgeous skin is not something one could ignore. Taehyung has been vocal about having occasional breakouts and does not shy away from talking about them. Instead, he gives his fans tips on how to care for their skin.
While Taehyung's skincare routine might only include a few products, he applies them mindfully. Additionally, the singer makes sure that the product is evenly spread and reaches the hard-to-reach corners.
---
Taehyung's skincare routine uses the classic CTM method
1) Cleanser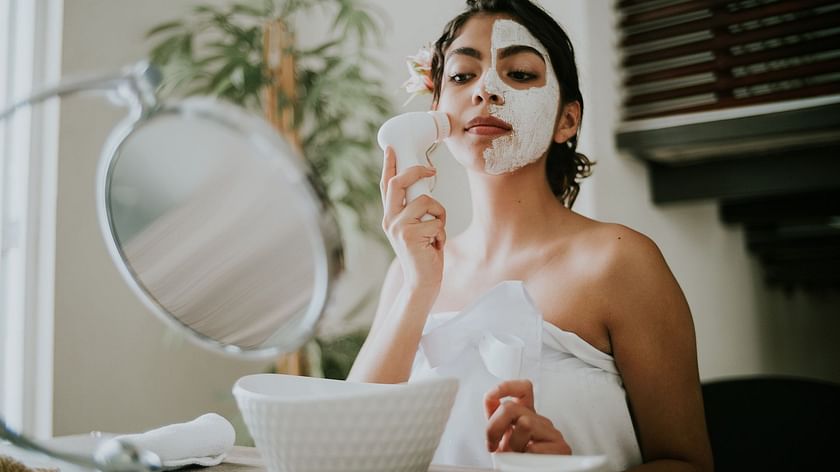 The first step in Taehyung's skincare routine is a foaming cleanser. K-Beauty puts a lot of emphasis on proper cleansing. As such, washing the face at least twice a day ensures the skin stays blemish-free.
A foaming cleanser feels great on the skin and helps wash away excess oil and makeup. Since celebrities have to wear makeup daily, having a good cleansing routine is essential for healthy, glowing skin.
---
2) Toner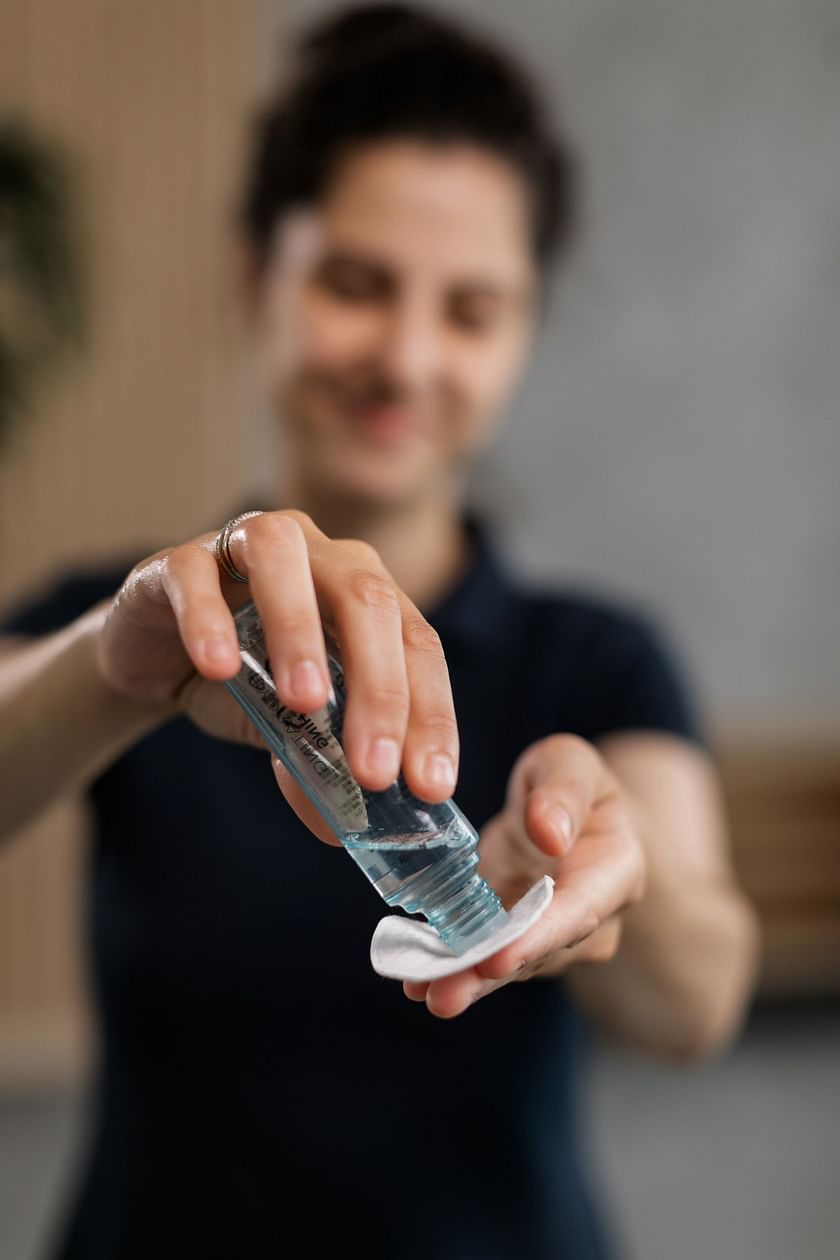 This method is suggested so that the toner can serve as a second cleanse, which takes away any remnants of makeup that the cleanser might have missed. As it happens, BTS' V is careful with his toner application. He shared that his dermatologist suggested using a cotton pad instead of his fingers for the toner.
Given Taehyung's skincare routine is simple but meticulous, the singer makes sure to apply his toner with a cotton pad and gently wipes his face instead of being aggressive. Moreover, he does not simply wipe his face but also uses the cotton pad to carefully cleanse areas with a higher chance of having leftover makeup, like under his eyes.
---
3) Face cream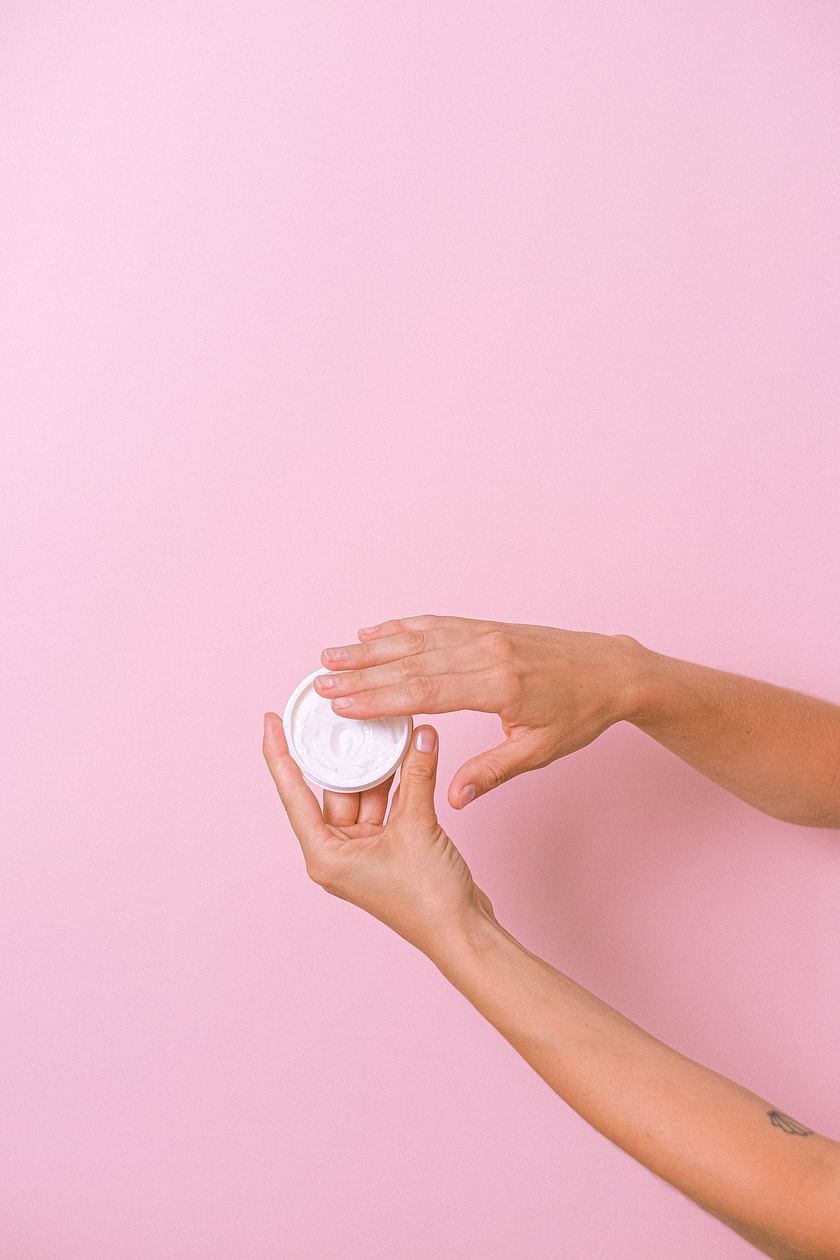 Face cream is a must-step after going in with a cleanser. While Taehyung's skincare routine does not have multiple creams, he sticks to one moisturizer and uses it liberally all over his face.
The BTS member uses this step to give himself a nice facial massage, promoting blood circulation and ensuring his skin stays soft and bouncy. He also makes sure to moisturize his ears when he applies the cream, which many people tend to miss.
---
4) Hand cream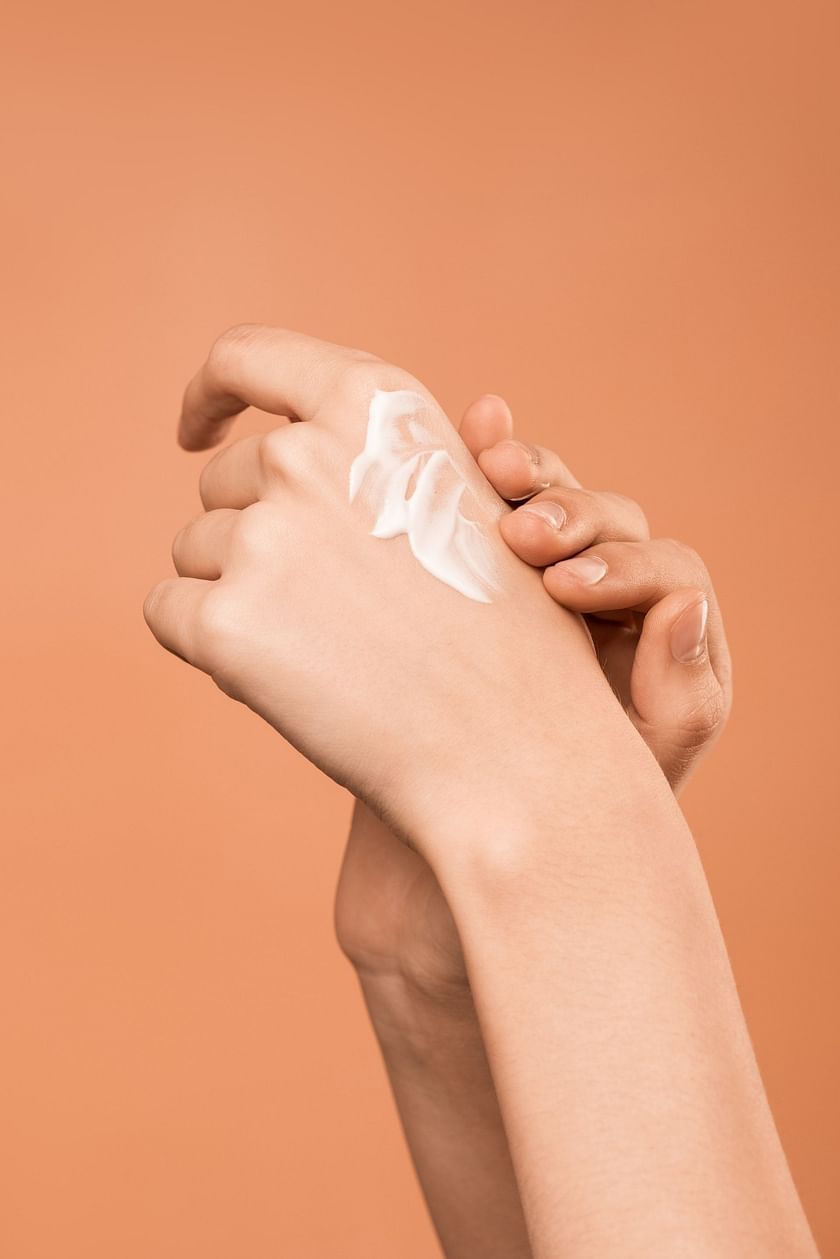 Hands are often exposed to several environmental aggressors, so caring for them is just as important. Taehyung's skincare routine incorporates hand cream, and he is very particular about how he applies it.
The Snow Flower singer massages the cream into the gaps between his fingers and even takes the time to apply it to his cuticles. Considering these are some areas that people tend to ignore, caring for them will ensure the hangnails stay away.
---
5) Lip balm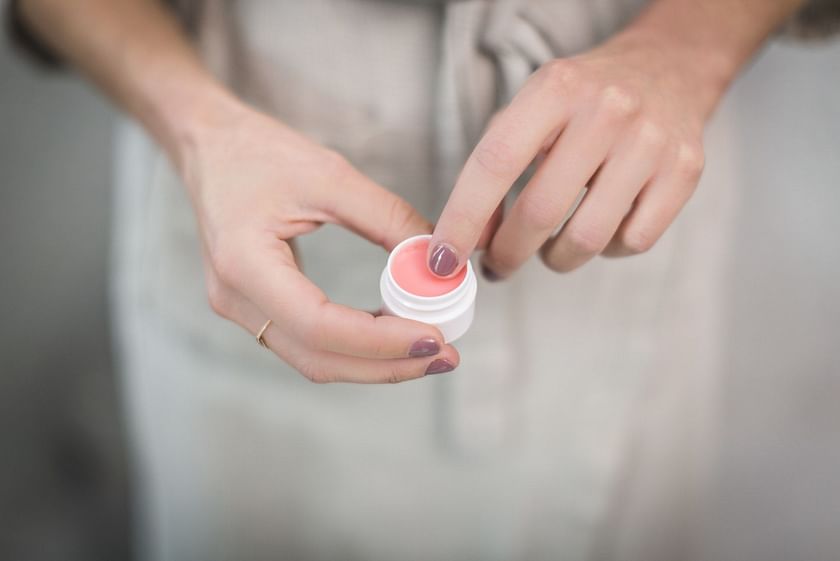 No skincare regime is complete without some lip care products. Taehyung's skincare routine also contains lip balm, which is a great product for everyone to have. Lips usually tend to dry out more often compared to the rest of the face, as they don't produce natural oils of their own.
Lip balm, or any other lip product, is essential to keep the lips hydrated. Chapped lips are hard to heal, so it is best to care for them before they get dehydrated. The Scenery singer suggests applying it using fingers as it helps reach the corners where a lip balm stick has trouble reaching.
---
However, Taehyung's skincare routine does not end there. He also suggests drinking water and staying hydrated. Lack of water can result in dull, dehydrated skin. Hence, to achieve the flawless glowing skin V has, it is best to drink plenty of water throughout the day.