The UFC hasn't visited China since August 2019, when Zhang Weili became the first-ever Chinese champion in promotional history with her sensational TKO victory over Jessica Andrade in Shenzhen.
The COVID-19 pandemic and subsequent government-imposed lockdowns prevented the world's premier MMA promotion from returning to China. In the meantime, fighters from the proud Asian nation have made a name for themselves inside the octagon, so when the promotion revisits China down the line, there'll be no shortage of home-grown talent on display.
The second season of Road to UFC will take place at the promotion's Performance Institute in Shanghai over this weekend, so regular Fight Night events or a pay-per-view on Chinese soil is likely on the horizon. Chinese UFC fighters will be eager to compete in front of their compatriots and it remains to be seen how they get matched up.
On that note, here are five fights to make for the UFC's return to China.
---
#5. Maheshate vs. Anshul Jubli
The lightweight division is ubiquitiously regarded as the most competitive and deepest weight class across combat sports. Dana White Contender Series graduate Maheshate is China's best active lightweight and should ideally be showcased when the UFC returns to China.
Maheshate earned his contract with a dominant decision victory on Contender Series back in 2021. He opened his account in the world's premier MMA promotion in style, winning his octagon debut against Steve Garcia via first-round knockout, earning a Performance of the Night bonus.
However, in his last two outings, Maheshate came up short against Rafa Garcia and Viacheslav Borshchev. Still just 23, the Chinese lightweight clearly has potential and he should be pitted against fellow up-and-coming prospects. Indian 155-pounder Anshul Jubli is the ideal next opponent for Maheshate.
Jubli earned his UFC contract with an impressive win on Road to UFC last year and delivered the goods in his octagon debut, winning via second-round TKO and winning a post-fight bonus. 'King of Lions' has never tasted defeat in his professional career.
Jubli vs. Maheshate pits two young lightweights on the rise against one another, allowing the victor to edge closer to the top 15. They represent neighboring countries – the two most populous in the world – so all eyes will be on this matchup.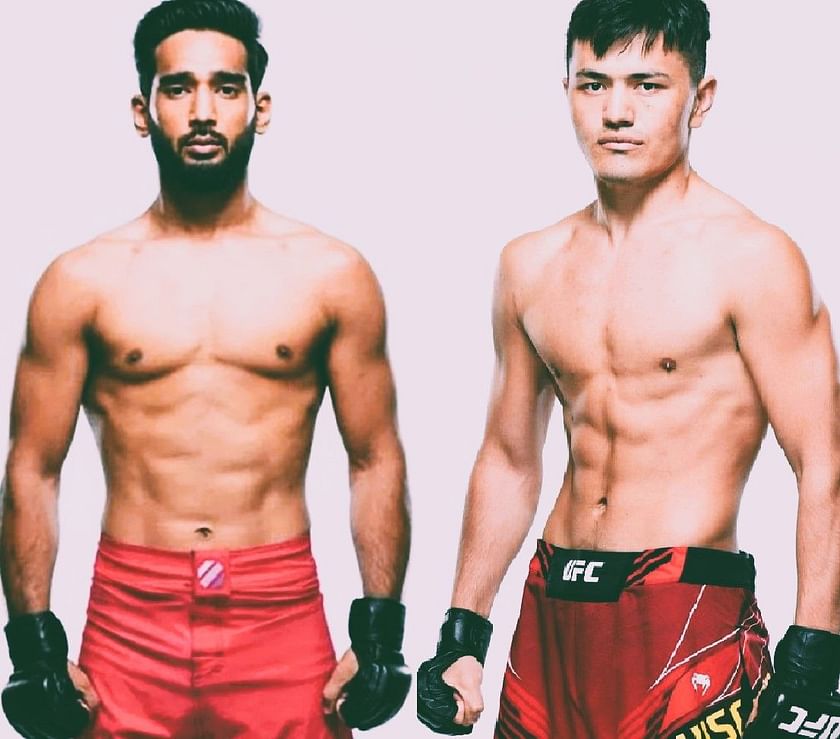 ---
#4. Su Mudaerji vs. Tatsuro Taira
The last time the UFC visited China, Su Mudaerji registered his first win in the promotion. He took on Andre Soukhamthath at UFC Fight Night 157 in Shenzhen and came away with a unanimous decision win. When the organization eventually returns to his home country, the ranked flyweight will be itching to be on the card.
Su Mudaerji has been on the UFC roster for quite some time now. However, despite joining the promotion in 2018, he has featured just five times inside the octagon and his inactivity has undoubtedly hurt his ascent up the flyweight rankings. He currently holds the No.13 spot in the 125-pound rankings.
With his inactivity and the fact that he's coming off a loss, Su Mudaerji is unlikely to get a higher-ranked opponent or his next outing. As such, unranked flyweight Tatsuro Taira could be next for 'The Tibetan Eagle'.
Undefeated in his professional career, Taira is among the hottest prospects in the flyweight division. Boasting a stellar 13-0 record, the Japanese phenom has already picked up three wins in the UFC, two of which came via stoppages, and is on the cusp of breaking into the flyweight top 15.
This Japan vs. China pairing is a sensational stylistic matchup, allowing either Su Mudaerji to derail a surging hype-train, or Taira to finally break into the rankings.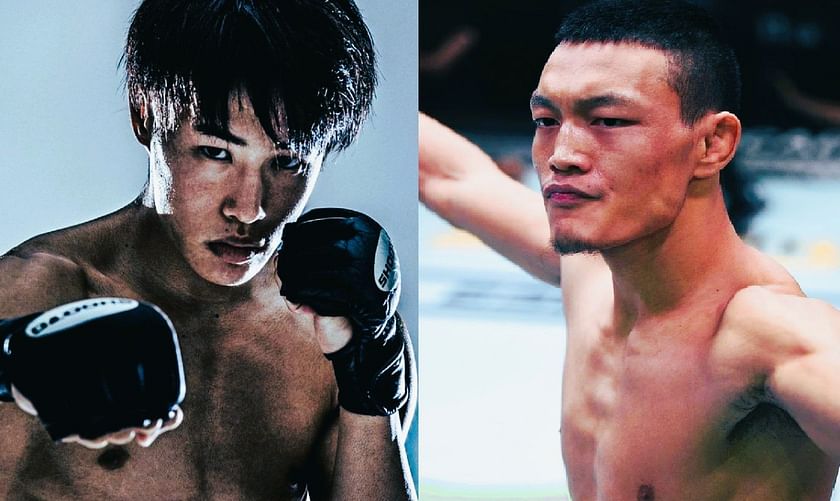 ---
#3. Li Jingliang vs. Bryan Barberena
Li Jingliang has represented China in the UFC on Chinese soil on three occasions already, winning via knockout all three times and earning just as many Performance of the Night bonuses as well. The promotional veteran hasn't fought in his country for nearly four years.
Li Jingliang has emerged as a lowkey fan-favorite in recent times and for good reason. 'The Leech's all-action style of fighting has resonated with the masses and pitting him against fellow stand-up brawlers all but guarantees fireworks, making Bryan Barberena a logical next opponent.
Both Jingliang and Barberena have been with the promotion since 2014 and are finally getting the recognition they deserve. Now 35 and 34 respectively, neither welterweight poses a real threat to the championship and they're far from title contention.
The fans are the real winners here as this matchup is as explosive as it gets. Whenever the UFC returns to China, this pairing will more than likely come away with Fight of the Night honors.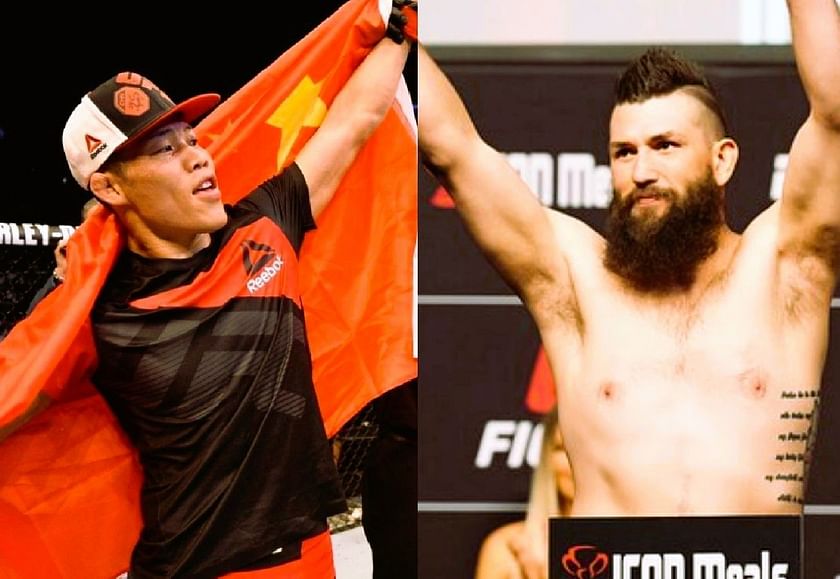 ---
#2. Song Yadong vs. Petr Yan
Song Yadong is arguably China's brightest prospect across all weight divisions. The surging bantamweight contender is a championship caliber fighter and it's only a matter of time before he's in title contention.
Still just 25, Song Yadong already has 12 UFC fights under his belt. 'The Kung Fu Kid's scorching run in the American promotion has vaulted him to the No.8 spot in the bantamweight rankings and he's just a few wins away from his maiden shot at gold.
A victory over a big name will certainly boost his championship aspirations. Former 135-pound king Petr Yan seemingly fits the bill and will prove to be a real test for the Chinese youngster. 'No Mercy' is coming off a one-sided loss to No.1-ranked contender Merab Dvalishvili and needs a win to re-enter the title mix.
Yan holds the No.5 spot in the rankings, so a win over the Russian will see Yadong break into the top tier of the bantamweight division. Both fighters are clinical and powerful strikers, which should make for an excellent fight as well, worthy of the co-headlining spot when the UFC returns to China.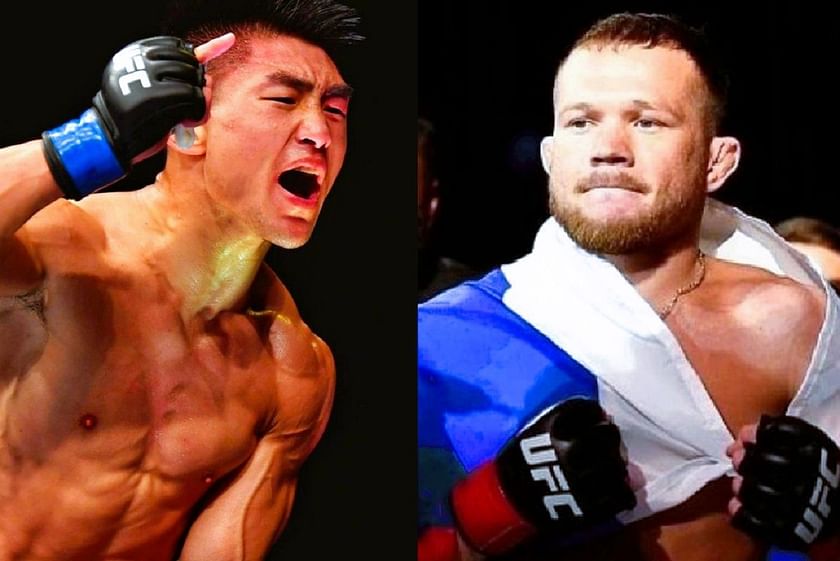 ---
#1. Zhang Weili vs. Yan Xiaonan – UFC strawweight title fight
There is only one fight to anoint as the headliner for the UFC's return to China. The country's inaugural champion, Zhang Weili, and top-ranked strawweight contender Yan Xiaonan are on a collision course. Their championship bout will undoubtedly take Chinese MMA to another level altogether.
Of course, Zhang Weili is scheduled to take on Amanda Lemos in August later this year, a bout where she'll be a betting favorite. If Weili emerges victorious, her next title defense has to come against her compatriot Yan Xiaonan, who recently knocked out former champion Jessica Andrade to stake her claim to a title shot.
Dana White has also confirmed that a Weili vs. Xiaonan title fight in China is being targeted. This matchup would do wonders for Chinese combat sports and the ripple effect of an all-China championship bout cannot be understated. Moreover, it's a fantastic matchup which should produce a memorable encounter.
This one's a no-brainer from the matchmakers' point of view. Let's just hope it comes to fruition.
Poll : Who wins?
19 votes