The UFC's bantamweight division seems to be hitting a real high water mark right now, with a seemingly limitless number of top fighters vying for a spot at the top of the 135lbs mountain.
The early part of 2023 has already seen a number of high-level contests booked in the UFC's bantamweight division, making it the weight class to watch this year.
Assuming none of these fights fall apart for the usual reasons, they could well set the tone for the first half of the year in the octagon.
Here are five amazing fights to look forward to in the UFC bantamweight division in 2023.
---
#5. Chris Gutierrez vs. Pedro Munhoz – UFC Fight Night 222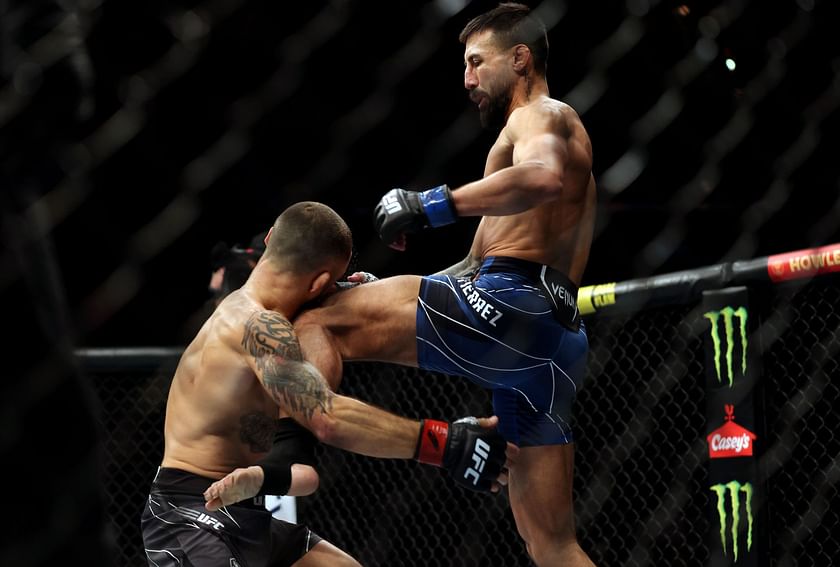 One of the bantamweight division's breakout stars in 2022 was definitely Chris Gutierrez. Despite starting the year with a solid octagon record of 5-1-1, he hadn't really done anything to mark himself out as a potential contender.
That changed last year, when 'El Guapo' scored a stunning spinning backfist knockout of Danaa Batgerel, and followed it by ending the career of former UFC lightweight champion Frankie Edgar with a flying knee.
Those wins put Gutierrez firmly on the map and moved him into the bantamweight division's top fifteen.
This April, he'll have a chance to really make his mark and climb into the top ten when he faces hardened veteran Pedro Munhoz.
Once a legitimate title contender, Munhoz now finds himself as the premier gatekeeper at 135lbs. 'The Young Punisher' has won just once in his last five bouts, but he's only lost to Edgar, Aljamain Sterling, Jose Aldo and Dominick Cruz. Most recently, he went to a No Contest with the surging Sean O'Malley.
Essentially, if Gutierrez is for real, then he should beat Munhoz and climb into the top ten. If he isn't, then 'The Young Punisher' will get back on track with a win. Based on Gutierrez's wildly explosive style, this is a fight that cannot be missed.
---
#4. Adrian Yanez vs. Rob Font – UFC 287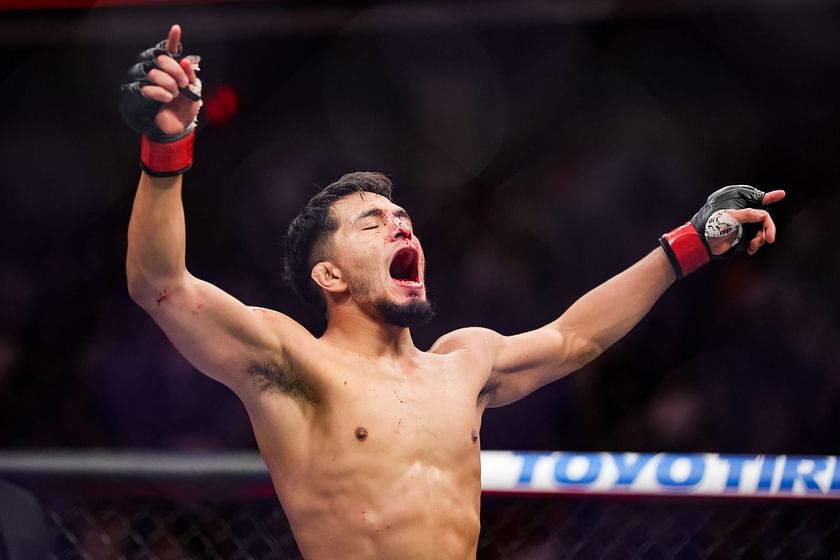 The UFC's bantamweight division is home to a remarkable number of exciting fighters, but it's arguable that the most exciting of them all is Adrian Yanez.
A graduate of Dana White's Contender Series, Yanez has reeled off five straight wins in the octagon, finishing four of his opponents with strikes in violent fashion. More to the point, he's won a $50k bonus for every one of his wins due to their wild nature.
The only thing Yanez now needs to do is prove that he's an elite-level talent, and he'll get that chance against Rob Font in April.
Font is currently ranked at No.6, and while he's lost his last two fights against Marlon Vera and Jose Aldo, he holds impressive wins over Cody Garbrandt, Ricky Simon and Marlon Moraes.
At 5'8" and with a 72" reach, Font is a rangy, hard-hitting bantamweight who definitely has the ability to give Yanez some problems. However, his jab-heavy style hasn't always made for exciting fights – something that will probably change in this bout.
Essentially, win or lose, Yanez is likely to fight in his trademark aggressive and reckless way, meaning this fight has the potential to steal the show at UFC 287.
---
#3. Marlon Vera vs. Cory Sandhagen – UFC Fight Night 219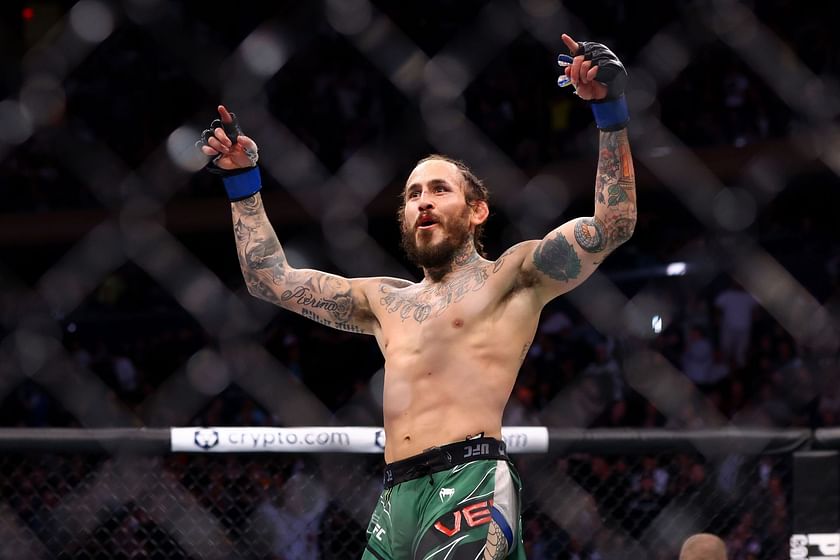 The first headline bout in the bantamweight division will go down this month, as Marlon Vera is set to face Cory Sandhagen at UFC Fight Night 219.
Put simply, this one looks like a fantastic match between not only two of the best 135lbs in the world, but two of the most exciting, too. While the winner might not get an instant title shot, they should definitely find themselves in the mix for one.
Of the two, Vera is probably slightly closer to that point than Sandhagen. 'Chito' has won his last four bouts, most recently knocking out former champion Dominick Cruz.
He's also responsible for the only octagon loss suffered by Sean O'Malley thus far into his career.
Overall, the Ecuadorian is dangerous in all areas, and has a nasty killer instinct if he can get an opponent hurt.
Sandhagen has a similar skill-set, as he's deadly both standing and on the ground. He bounced back from two straight losses by stopping the tough Song Yadong last year and holds wins over the likes of Marlon Moraes and Frankie Edgar.
Due to his losses to Petr Yan and Aljamain Sterling, though, 'The Sandman' could be seen as a gatekeeper to a title shot, something Vera will know well.
If 'Chito' can win then his goal might be in sight, but either way, this promises to be an amazing fight between two world-class fighters, and it should produce fireworks.
---
#2. Petr Yan vs. Merab Dvalishvili – UFC Fight Night 221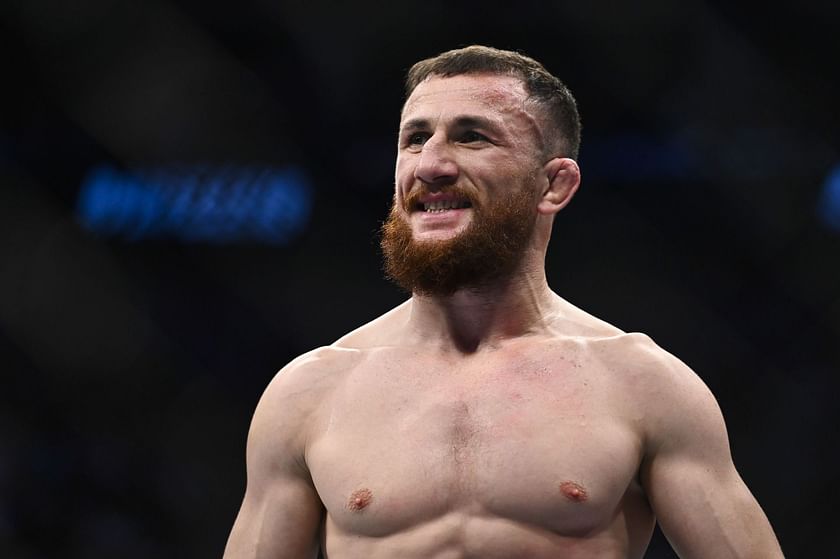 In any other, less loaded division in the UFC, Merab Dvalishvili would've secured a title shot by now. 'The Machine' is riding an eight-fight win streak dating back to 2019, and his last fight saw him retire the legendary Jose Aldo.
However, because Sean O'Malley and former titleholder Henry Cejudo are ahead of him in the pecking order right now, he's been forced to fight again, against one of the trickiest possible opponents.
Former champion Petr Yan is coming off back-to-back losses to current kingpin Aljamain Sterling and O'Malley, but with different judges, he could've won both fights.
He has some of the nastiest combination-striking in the entire promotion and no shortage of power in his hands – but his one weakness appears to be his wrestling.
That could be music to Dvalishvili's ears, as the Georgian has probably the best wrestling game in the division, averaging over six takedowns per fight. In fact, Aldo was the first fighter he failed to take down in the octagon, although he dominated him in the clinch instead.
Essentially, this fight should see 'The Machine' really pushed for the first time in a long time, and either Yan will pull off the win and re-establish himself, or Dvalishvili will make his claim for a title shot hard to ignore.
Either way, it's an unmissable clash in the bantamweight division this year.
---
#1. Aljamain Sterling vs. Henry Cejudo – UFC 287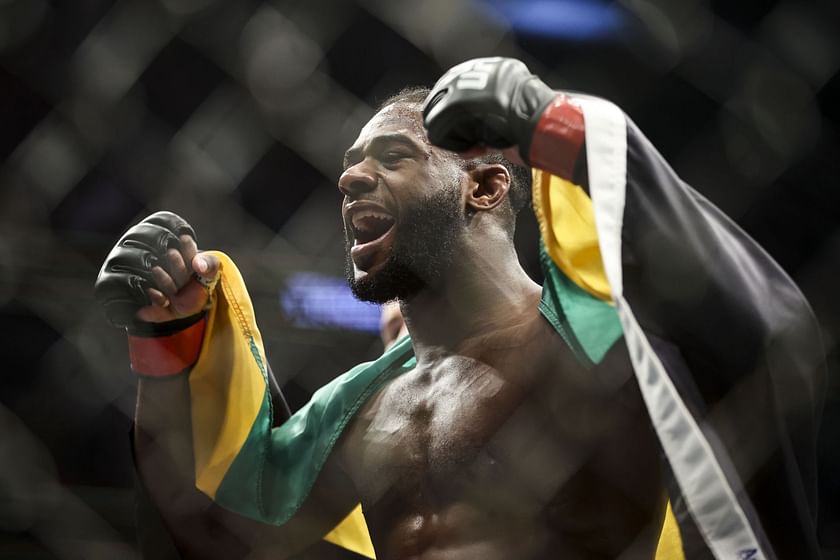 While it hasn't been made official by the UFC just yet, it looks like we're finally going to get the bantamweight title fight that everyone wants.
That fight will pit current champion Aljamain Sterling against former titleholder Henry Cejudo, the man who never lost his belt, and it looks like it's going to go down in April.
There's no doubt that this could be one of the best title fights that fans have been treated to in a long time.
Cejudo hasn't fought since walking away from MMA as a whole in May 2020 following his win over Dominick Cruz. However, 'Triple C' has never been quiet about his intention to return at some point, and it seems like 2023 will finally be that year.
Sterling, meanwhile, has clearly marked himself out as the top 135lber in the promotion during Cejudo's absence, whitewashing Cory Sandhagen and then defeating Petr Yan and TJ Dillashaw since becoming champion.
'The Funk Master' is an underrated striker and a phenomenal grappler, but whether he'll be able to deal with the power and Olympic-level wrestling of Cejudo is another thing entirely.
Essentially, if Sterling can win this fight, nobody can ever question his legacy again – but if 'Triple C' can regain his title after three years on the shelf, it'd be one of the most monumental accomplishments in UFC history.
Right now, this is the best title fight that could've been made at 135lbs, and it is definitely the best bantamweight fight of the first part of 2023.