The UFC Heavyweight Championship is considered to be the most prestigious championships in all of Mixed Martial Arts. Sure, the UFC has done a great job in terms of elevating other titles in importance, but the reality is that the "heavyweight" tag adds a certain prestige to it. It also helps that there weren't too many interim champions in the last few years (though there were a few over a decade ago).
Either way, from Mark Coleman to Daniel Cormier and beyond, the title has always been to decide the baddest man on the planet. Packed with power, the heavyweight title has switched hands more often than you think, with Stipe Miocic being the only champion to defend the title on 3 consecutive occasions.
The Heavyweight Championship has been defended and passed on in wars of all sorts, and we take a look at the five greatest UFC Heavyweight Championship fights ever!
---
#5 Cain Velasquez (c) vs Fabricio Werdum - UFC 188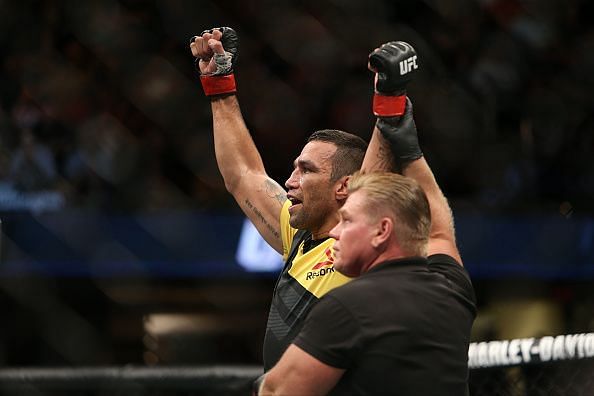 After finishing his incredible trilogy with Junior Dos Santos, then-Heavyweight King Cain Velasquez set his sights on the Brazillian superstar Fabricio Werdum. He was scheduled to face him at UFC 180 but had to pull out of the fight due to injuries.
He was replaced by Mark Hunt, who Werdum beat to become Interim Champion. Around 8 months later, Werdum and Velasquez finally met at UFC 188 in Mexico City, which was a big moment for Velasquez given his Mexican heritage.
They would have an absolutely incredible back-and-forth classic, with Velaquez, unfortunately, running into a guillotine. Werdum handed Velasquez only the second defeat of his career, dethroning him and becoming Heavyweight Champion of the world.
His run would last less than a year, with Stipe Miocic dethroning him a year later in his home country of Brazil.
#4 Brock Lesnar (c) vs Shane Carwin (ic) - UFC 116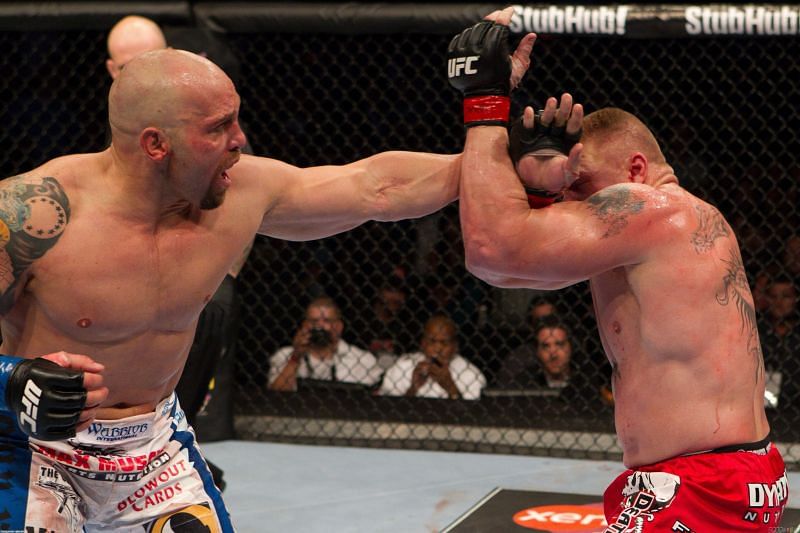 Say whatever you will about Brock Lesnar. Was he the very best in the Heavyweight division? Probably not. He was undeniably a box office draw, but he was also a natural freak athlete, and Lesnar in his prime was a wonder to watch.
He first defeated Interim Champion Frank Mir to unify the titles at UFC 100, and he would then have to face interim Champion Shane Carwin. Throughout the first round, Lesnar got absolutely dominated, with many moments looking as though he was going to lose. However, Lesnar would drastically turn things around, and by round 2, he managed to submit Carwin with an arm triangle choke. Lesnar had to dig deep for this victory.
It's incredible to think that any man could possibly take a beating like that and still come through. But then again, Brock Lesnar has proven that he is no ordinary human.
#3 Brock Lesnar (c) vs Frank Mir (ic) - UFC 100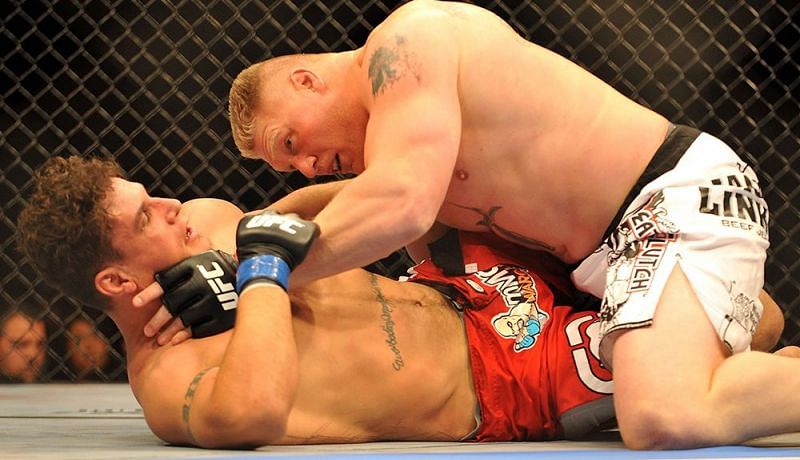 Another heavyweight war involving Lesnar. This was perhaps Brock Lesnar's most prominent win in his MMA career. His first fight in the UFC happened to be in UFC 81 against Frank Mir. Mir would defeat Lesnar by submission, giving him a cold welcome to the UFC.
Lesnar had his chance at revenge at UFC 100. By this point, he was already Heavyweight Champion of the world, and due to injuries and inactivity, Frank Mir won the interim championship meanwhile.
In arguably the most stacked card in UFC history (up to that point), Lesnar headlined the historic event and would end up getting his revenge on Mir, finishing him in the second round of their fight. Lesnar was far from humble after the fight, drawing the ire of the crowd. Either way, he proved that he was the real deal in MMA that night, and would have one more title defense.
#2 Tim Sylvia (c) vs Randy Couture - UFC 68: The Uprising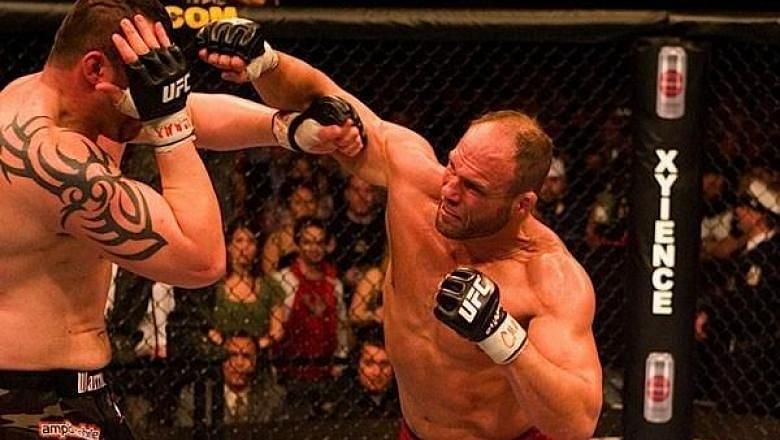 UFC 68 was an extremely interesting story. Randy Couture was already a 2-time UFC Heavyweight Champion and a former Light Heavyweight Champion. He was coming out of a one-year retirement and it had been the first time in 5 years that he fought as a heavyweight.
With a considerable size difference and Couture past his prime, Sylvia was the odds on favourite to win. However, Couture would take Sylvia to a 5-round war, winning the title for the third time by unanimous decision.
---
#1 Junior Dos Santos (c) vs Cain Velasquez 2 - UFC 155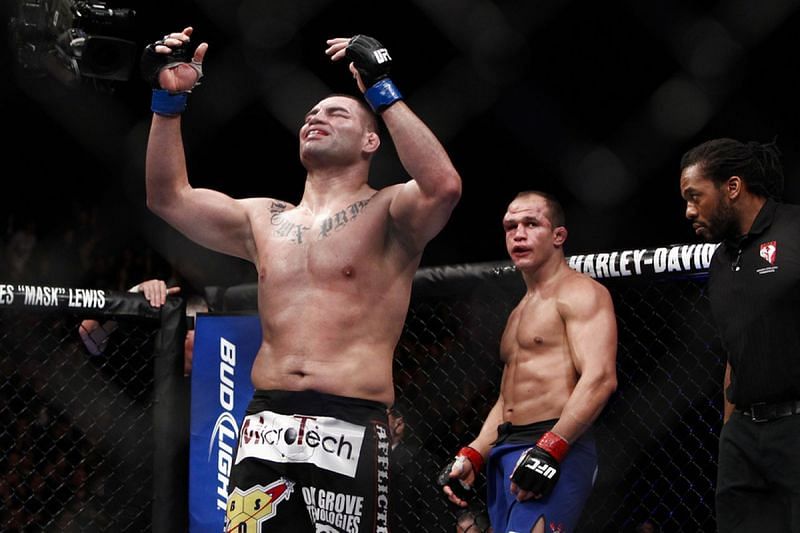 JDS shocked the world when he finished Cain Velasquez, becoming UFC Heavyweight champion. However, his second fight with Velasquez was different. It was a different Cain altogether and he had to go the distance, being clearly outclassed by the man he previously beat.
Velasquez won back the Heavyweight title and would conclude his trilogy with Dos Santos by finishing him in the fifth round. It's still considered by many to be the greatest MMA trilogy ever.
---
Send us news tips at [email protected]