UFC Fight Night 158 in Vancouver, British Columbia always looked like a pretty strong action card on paper and in execution, it delivered really well too. The early preliminary fights all felt pretty slow – save for Chas Skelly vs. Jordan Griffin, an excellent grappling match – but once Augusto Sakai signed that portion of the card off by KOing Marcin Tybura, it was all uphill.
Did Donald Cerrone vs. Justin Gaethje deliver the Fight of the Year Candidate that we were all hoping for? Well, no, it just didn't go on long enough, but despite that I thought that this was one of the better Fight Night cards of 2019 thus far.
Here are the best and worst moments from UFC Fight Night 158: Cerrone vs. Gaethje.
---
#1 Best: Gaethje shows his power again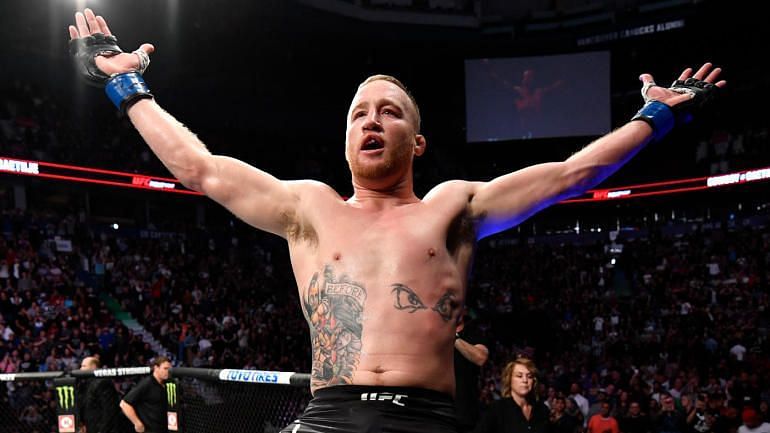 Coming into the fight between Donald 'Cowboy' Cerrone and Justin Gaethje, a lot of fans were expecting an instant classic. I was hoping for the same but did have the nagging feeling that Gaethje would simply be able to catch Cerrone with a powerful shot and finish him early. Turns out that nagging feeling was spot on.
Both men landed some decent shots early on but later in the first round, Gaethje caught Cerrone with a brutal, clean right hook that dropped him to his knees. Seconds later 'The Highlight' had sealed the deal with another knockdown and some follow-up shots – some of which felt largely pointless in a strange bit of refereeing from Jerin Valel.
After his losses to Eddie Alvarez and Dustin Poirier seemed to suggest that Gaethje had hit his ceiling in the UFC, the former WSOF champion has looked better than ever – and this knockout was his third first round finish in a row. According to Gaethje and his team, he's made some adjustments – and while they're hard to see as it feels like he's fighting in the same way he always did, they're evidently working well.
Post he fight, he called out the winner of the hopefully upcoming Khabib Nurmagomedov/Tony Ferguson clash, and I can't see that fight being anything but fantastic if the UFC indeed book it. Simply put, Gaethje is one of the best fighters in the entire sport to watch right now.
#1 Worst: The weird ending to Duffee vs. Hughes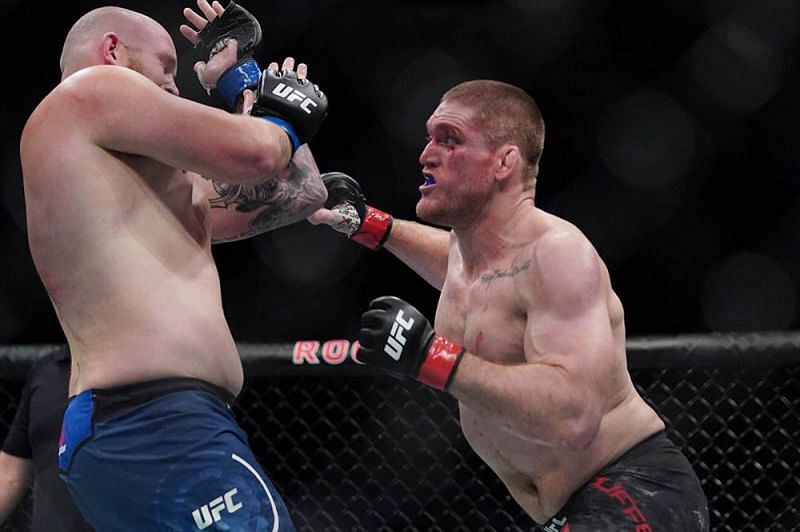 As a fan of Todd Duffee dating back to his win over PRIDE veteran Assuerio Silva way back in 2008, I was pumped to see him return last night in a Heavyweight clash with Jeff Hughes. But while the fight was exciting for the 4 minutes that it lasted, the ending proved to be the low point on the card overall.
Both men landed some big shots and had the other rocked, but it seemed like Duffee was on the verge of a win after knocking Hughes down with some heavy punches. A clinch followed, though, and from there Duffee apparently took a thumb to the eye – at least, that's what the replay suggested – and after time was called, the doctor judged that Duffee was unable to continue and stopped the fight.
It was good to see the correct decision – a no contest – called by the referee, but Duffee has already come under criticism from online fans as he essentially told the doctor he couldn't carry on. To me that's nonsense – if he was seeing double why would he risk his sight? – but it was still disappointing to see his big return end like this.
Sure, he was still fighting in an incredibly reckless way – winging hooks with zero defence for the most part – but even at 33 he's one of the more impressive athletes at Heavyweight and so to have him back is nice – just not when his fight ended like this. Let's hope he's back sooner rather than later this time.
#2 Best: Cirkunov is back with a vengeance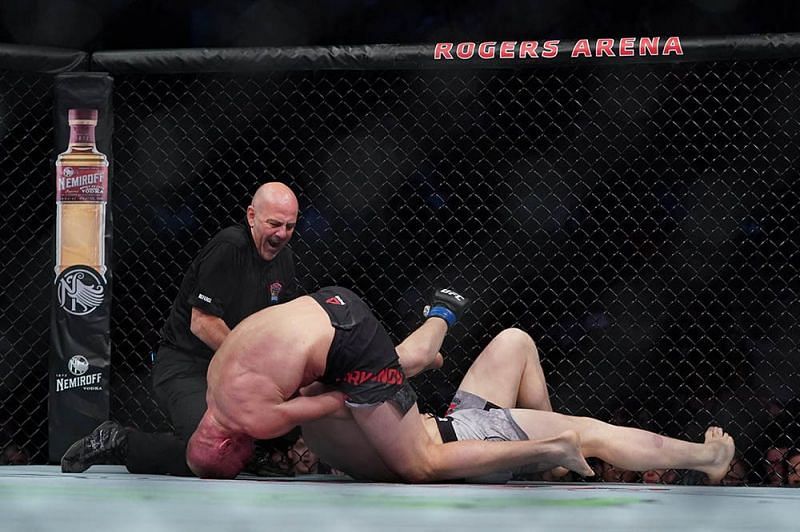 Time stands still for no man in MMA and Misha Cirkunov knows that better than most. The Latvian-Canadian Light-Heavyweight came into the UFC back in 2015 and after reeling off four straight wins using his powerful striking and crushing grappling, many fans saw him as the future of the 205lbs division.
But then he lost pretty badly to Volkan Oezdemir and Glover Teixeira, essentially showing a lack of durability was his major weakness. Sure, he rebounded last year with a win, but was then knocked out by Johnny Walker in March, and it honestly felt like we'd see him slowly slide down the totem pole. Turns out that's not the case.
Not only did Cirkunov go back to his bread and butter – his grappling game – against young prospect Jimmy Crute, but he also survived some bad positions in the fight, particularly when the Aussie was hitting him with largely unanswered punches. And when the time came to finish, he busted out an ultra-rare submission – a Peruvian Necktie – to earn himself a Performance of the Night bonus.
Does this win make Cirkunov a contender again? Not just yet I don't think, but he's definitely still in the conversation just below title contention. Matching him with anyone else in the top 15 sounds good to me. The fact that he might've pulled off the best submission of 2019 was the icing on the cake here.
#2 Worst: Pereira turns out to be more flash than substance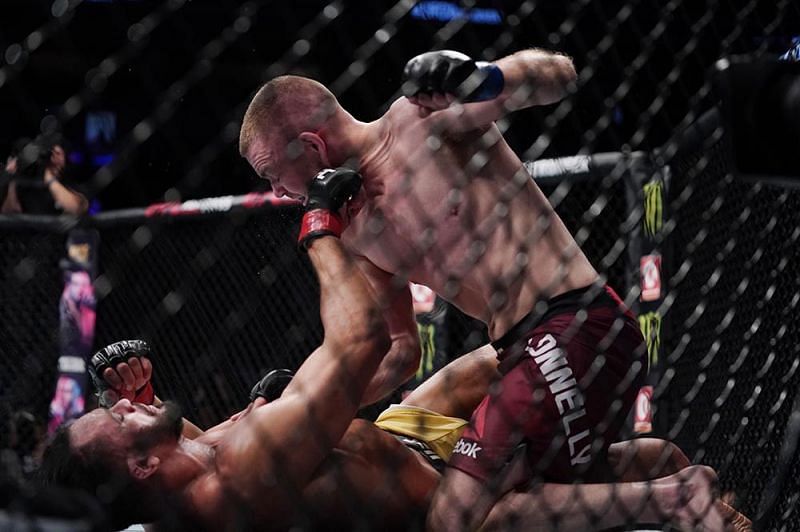 Brazil's Michel Pereira had one of the best UFC debuts in recent memory back in May when he destroyed Danny Roberts with some ridiculously flashy striking. Coming into last night's show it felt like his upward trajectory would continue – particularly when his initial opponent Sergey Khandozhko dropped out and was replaced by local fighter Tristan Connelly on 6 days notice.
But then an alarm bell was rung when Pereira – a huge Welterweight – missed the 170lbs limit by two pounds. Still though, he remained ultra-confident, busting out some flips during the ceremonial weigh-in and then breakdancing his way through his introduction last night.
Well, it turns out that 'Demolidor' appears to be more flash than substance. Sure, he came out with all the springing and flipping attacks in the first round, but when he couldn't put Connelly away early he simply ran out of steam and it became easy for the Canadian to grind down en route to a decision win.
Connelly might find some success now as a Bryan Barberena-esque figure, but for Pereira to succeed further in the UFC he may need to go back to basics somewhat, as sad as that will be to see. Making weight for his next fight would help at least.
#3 Best: Sakai picks up his biggest win yet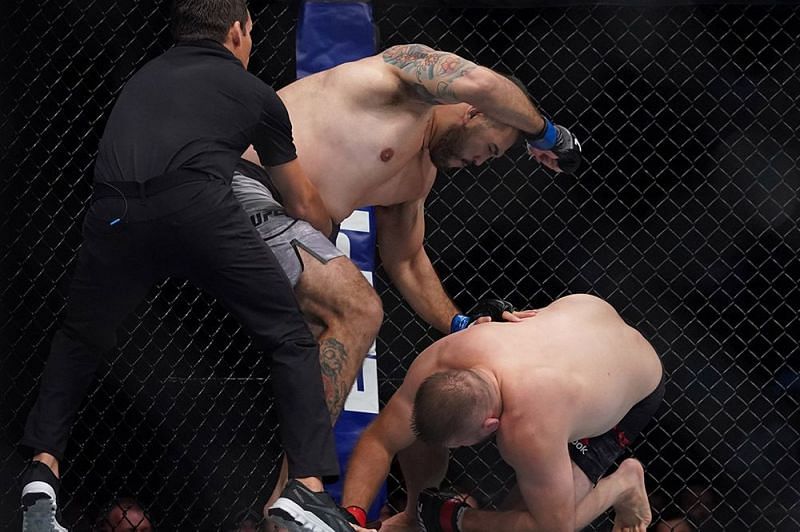 I could've talked about the fun fights between Glover Teixeira and Nikita Krylov and Uriah Hall and Antonio Carlos Junior here, but for me the final prelim of the night between Augusto Sakai and Marcin Tybura was far more memorable. Heavyweight is a weird, ageing division where the likes of Aleksei Oleinik can still succeed, so any time a young talent works his way upward is interesting – and Sakai looked excellent last night.
It is true that Tybura was coming off a disappointing loss to Shamil Abdurakhimov in his last fight, but he's still been one of the more reliable big men in the UFC over the last couple of years – he took Fabricio Werdum to a five round decision, for instance. So to see Sakai turn his lights out with some huge punches in under a minute was massively impressive.
Sakai – who's still young for a Heavyweight at 28 – promised to put on a better showing than his dull fight with Andrei Arlovski in April, and he duly managed it here. At 14-1-1 he could be a man to watch in this division going forward – particularly if he can uncork some more excellent knockouts like his one last night.