The world's biggest MMA promotion returns to London, England, this weekend for a huge pay-per-view event in the form of UFC 286.
UFC 286 features the massive welterweight title rematch between Leon Edwards and Kamaru Usman in its headliner, as well as some fights involving major stars up and down the card.
This event promises to be an excellent one, and should be well worth checking out, as it could have a number of standout clashes.
Here are the predicted outcomes for UFC 286: Leon Edwards vs. Kamaru Usman 3.
---
#1. UFC welterweight title: Leon Edwards vs. Kamaru Usman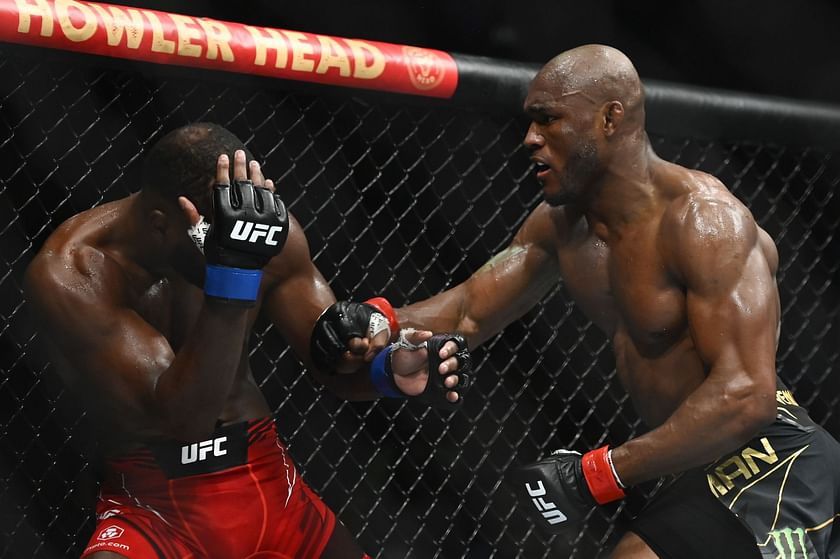 While there have been a number of big UFC fights to take place in the UK over the years, this one may well be the biggest. Not only is the welterweight title on the line, but this is a trilogy bout following one of the biggest upsets in octagon history.
When Leon Edwards rematched Kamaru Usman for the 170-pound crown back in August 2022, very few fans were giving him a chance of winning.
After all, 'Rocky' had lost decisively to Usman the first time they'd faced off in 2015, and while he'd clearly improved in the years that followed that fight, so had 'The Nigerian Nightmare'.
Indeed, despite surprising him with a takedown and some ground control in the first round, Edwards simply didn't seem to have a lot for the champ as the fight went on.
'The Nigerian Nightmare' landed the better strikes, dominated the grappling exchanges. As the clock ticked away, it seemed like he'd complete a routine defence.
That was, of course, until Edwards landed a perfectly placed head kick with just under a minute to go, switching Usman's lights out instantly.
Given Usman had put together a run of 15 wins in a row, including five title defenses, a rematch was a no-brainer. So can 'The Nigerian Nightmare' regain his crown?
On the face of it, he should probably be able to pull it off. After all, when you take into account their first fight, Usman has dominated Edwards for almost seven of their eight rounds in the octagon.
Sure, Edwards' head kick wasn't a lucky shot by any means – it was set up perfectly. Equally, though, it feels more likely that Usman could avoid a similar shot rather than 'Rocky' landing another.
There are a couple of X-factors to consider, of course. Firstly, there's the mental state of Usman following what was a truly devastating knockout loss. Bad knockouts like that have changed the career of top fighters before, and there's no guarantee 'The Nigerian Nightmare' will return as the same fighter that he was before.
Secondly, there's the mental state of Edwards, in a sense that his confidence will be through the roof. In front of his home country fans, he may well feel unstoppable. He knows that he's capable of stopping Usman now, something that no other UFC star can claim.
However, there is the chance that Edwards' confidence may turn into overconfidence. There's a chance – a slim one admittedly – that he's forgotten what a monster 'The Nigerian Nightmare' actually is.
With all things considered, this could go either way, but it's hard to overlook all the dominance Usman had prior to that knockout loss. If he fights a little more carefully this time, he should be able to regain his crown.
The Pick: Usman via decision
---
#2. UFC lightweight bout: Justin Gaethje vs. Rafael Fiziev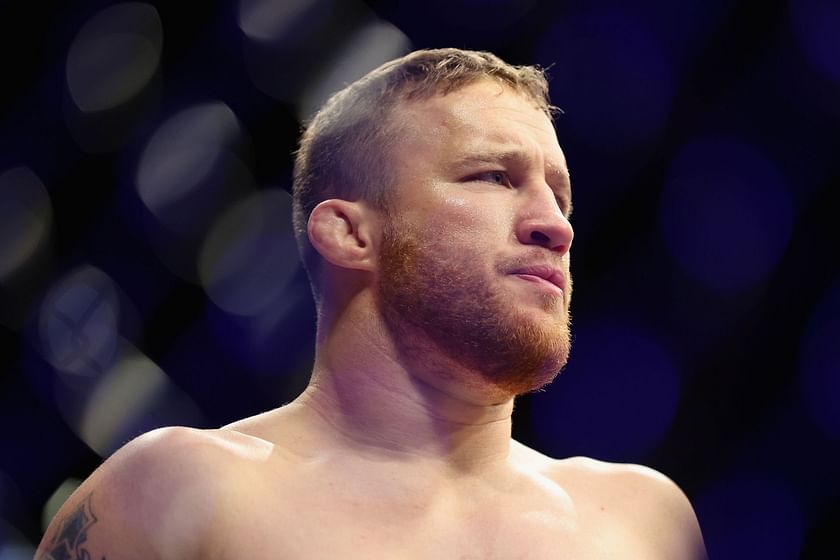 In recent years, some of the UFC's more established top lightweights have been accused of avoiding fights with the division's up-and-comers, essentially looking to protect their rankings.
One fighter who clearly can't be accused of that is Justin Gaethje. 'The Highlight' is currently ranked at No.3 in the division and is widely recognized as one of the promotion's top stars. He could easily have held out for a so-called "money fight."
Instead, he's been willing to step up and fight the No.6-ranked Rafael Fiziev in what sounds like a true barnburner, seemingly ignoring Fiziev's lack of star power and dangerous skill set.
So will Gaethje pull out his first win since his November 2021 victory over Michael Chandler, or will 'Ataman' pull off the biggest win of his career?
Everyone is well aware of what Gaethje brings to the table now. 'The Highlight' is perhaps the most powerful striker in the lightweight division, possessing the ability to turn out the lights on any foe with one big shot.
However, the former interim lightweight champion also boasts vicious leg kicks, excellent takedown defense, and largely since 2020, he's forgone the brawling style that he made his name with.
Instead, 'The Highlight' is willing to break foes down with crisp, heavy combinations and a ramrod jab, preferring more measured attacks than the wild ones he previously tended to use.
Traditionally, opponents have tended to look for takedowns on Gaethje, but that isn't likely to be the case here. Fiziev is almost a pure striker, throwing brutal kicks, knees and punches as well as favouring low-percentage spinning attacks.
'Ataman' is currently on a run of six straight wins, and as a mark of his exciting style, he's won bonus awards for his last five performances.
Most recently, he showed excellent technique to break down former champion Rafael dos Anjos over five rounds, eventually knocking him out with a combination in the final stanza.
Essentially then, this is likely to be a pure striking bout and the outcome should come down to whether the power, durability and experience of Gaethje can overcome the speed and unorthodox style of Fiziev.
Overall, 'Ataman' definitely has a chance here, particularly as Gaethje was knocked down by Charles Oliveira in their fight last year – a worrying sign that his chin could be deteriorating.
However, Fiziev has been knocked out before, and nothing he's done – yet – gives the suggestion that he's capable of taking out a fighter like 'The Highlight'. Therefore, Gaethje is the pick.
The Pick: Gaethje via second-round KO
---
#3. UFC 286: The Main Card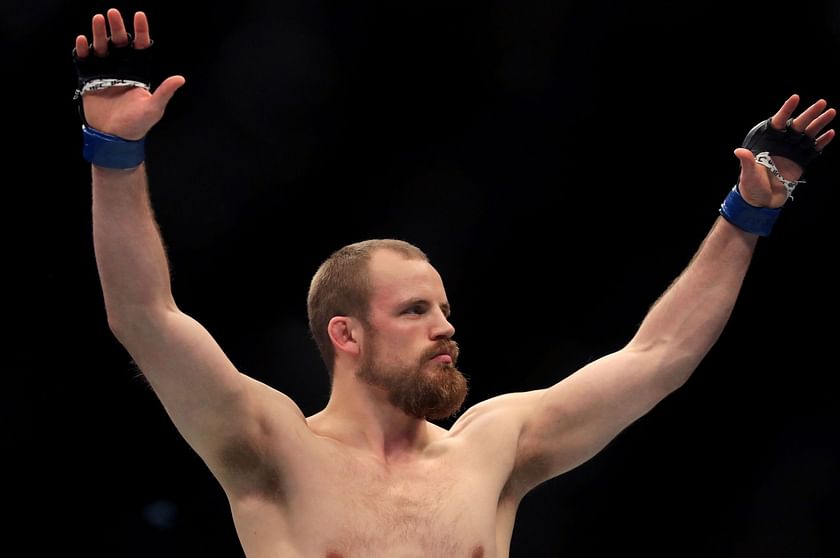 In a welterweight clash, Gunnar Nelson faces Bryan Barberena. This fight feels like it could've happened back in 2014 or 2015, as both men have been around for a lengthy time, but it's been a while since Nelson was truly relevant.
At his best, 'Gunni' is a dangerous striker with a world-class grappling game, but he's fought sporadically in recent years. He did win his last bout, but that was a year ago.
Barberena, meanwhile, has been more active and remains the same hard-nosed brawler he's always been. Nelson should have him trumped with technique, but 'Bam Bam' is painfully difficult to put away and will be willing to push a heavy pace.
If Nelson can put him in a bad position early he can win, but the pick is Barberena via third-round TKO.
In a flyweight bout, former title challenger Jennifer Maia returns to face the unbeaten Casey O'Neill. On paper at least, this bout should favor O'Neill heavily. 'King Casey' is a hugely dynamic and aggressive fighter with skills in all areas, and she's gunning for a title shot.
The big question mark around her is whether she'll have fully recovered from her severe knee injury. Even if she isn't 100%, Maia is probably past her best at this point and has won just once in her past three fights. The pick is O'Neill via decision.
Finally, Marvin Vettori takes on Roman Dolidze in a middleweight clash. This is a genuinely high-level fight, and it's a tricky one to pick too.
Vettori has lost to just two men in recent years – Israel Adesanya and Robert Whittaker – while Dolidze is 6-1 in the UFC and recently dispatched Jack Hermansson in an impressive showing.
Dolidze definitely has the potential to win this one, but 'The Italian Dream' looks like a difficult match for him. He's probably the slightly more skilled fighter in all areas, and he's also remarkably durable. The pick, therefore, is Vettori via decision.
---
#4. UFC 286: The Prelims
Picks in bold
UFC featherweight bout: Jack Shore vs. Makwan Amirkhani
UFC lightweight bout: Chris Duncan vs. Omar Morales
UFC lightweight bout: Sam Patterson vs. Yanal Ashmoz
UFC flyweight bout: Muhammad Mokaev vs. Jafel Filho
UFC featherweight bout: Lerone Murphy vs. Gabriel Santos
UFC middleweight bout: Christian Duncan vs. Dusko Todorovic
UFC flyweight bout: Malcolm Gordon vs. Jake Hadley
UFC flyweight bout: Joanne Wood vs. Luana Carolina
UFC lightweight bout: Jai Herbert vs. Ludovit Klein
UFC flyweight bout: Juliana Miller vs. Veronica Macedo