1000-lb Sisters season 4 returns with another episode this week. In the upcoming episode, Tammy will express her wish to come home from the rehab facility and viewers will get a glimpse of Tammy and Caleb's courtship. The synopsis of the upcoming episode reads:
"Tammy wants to come home, but a setback causes a major blowup between her and the family; when a new man enters Tammy's life, all bets are off; Amy feels the stress of motherhood; Amanda contemplates a new chapter."
Tune in on Tuesday, March 7, at 9 pm ET to watch the upcoming episode of 1000-lb Sisters season 4
---
Caleb enters Tammy's life in the upcoming episode of 1000-lb Sisters season 4
In the upcoming episode of 1000-lb Sisters season 4, titled Forbidden Fruit, Tammy's family will discuss her desire to come home. However, they're not convinced that it would be the best thing for her.
In an exclusive promo uploaded to TLC, the family discusses Tammy's situation and her desire to return home. Amanda states that Tammy got sick the last time even though she had professionals taking care of her while she was at home. Meanwhile, Chris points out that if she can get a bacterial infection while at the facility, she can get it anywhere.
In his confessional, Chris says:
"Tammy's being the most persistent person on coming home that I've ever seen, her be on anything. If this b**** would have acted this way on a diet, we would never have been here."
Amanda tells the group to call her but to be ready for the conversation because she's going to be upset. Chris calls the 1000-lb Sisters season 4 star and informs her that nobody is currently properly trained to take care of her all the time if she were to come home. As an alternative, he tells her that they could find a facility closer to home in Kentucky.
Tammy said:
"I'm not staying in another f****** facility."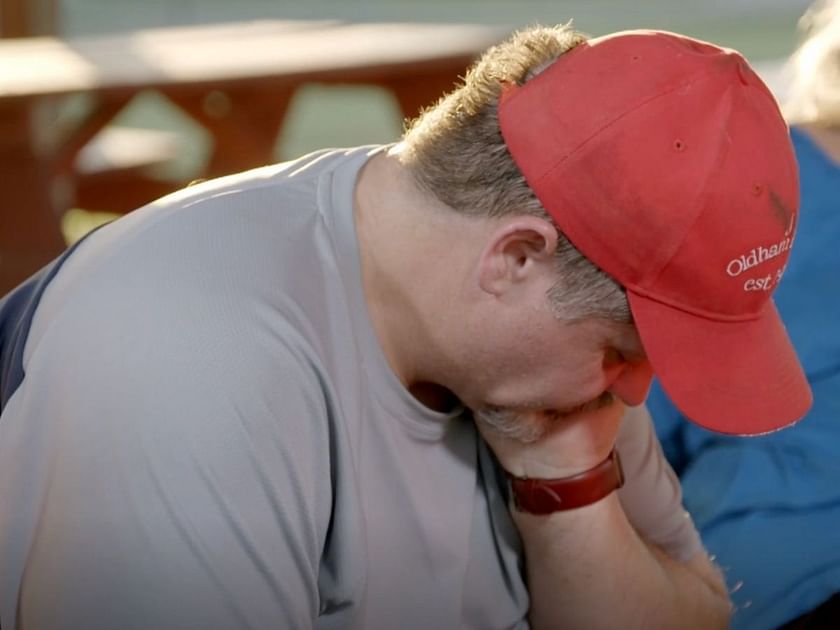 When Chris tells her that she doesn't have a choice, she disagrees and tells him that she knows how to take care of herself. Amanda mentions that in order to come home, the 1000-lb Sisters season 4 cast member needs to have at least two trained caregivers and that it takes seven days to train someone.
Tammy responds by saying that she is aware of that and doesn't need people around her all the time. Meanwhile, Amanda isn't happy with how she is acting and asks her why she's being so hateful towards those who love her the most.
She tells them that they either come and get her by the end of the upcoming week or she's going to find a way to leave by herself. Amy wondered in a confessional where her sister would go and who would pick her up if she were to check out herself.
She further said:
"How the f*** do you help someone who don't even want to help themselves. She'd rather live on the streets than where she's getting 24 hour care, food, water, shelter."
---
Tune in on Tuesday, March 7, at 9 pm ET to watch 1000-lb Sisters season 4 episode 8 on TLC.