Being diagnosed with chronic illnesses has many serious challenges, entailing extensive and painful treatments, and social stigmatization. As per the Centers for Disease Control and Prevention (CDC), six out of ten American adults have at least one chronic illness, and four out of ten adults have at least two or more chronic illnesses.
Despite their well-chalked-out and fancy lifestyles and routine check-ups, Hollywood celebrities are not excluded from this statistic. Especially over the past few years, many stars have been brave enough to come forward and share their struggle stories about battling with a chronic illness like lupus or Hashimoto's disease or diabetes and painful treatment journeys.
From high-profile actors like Tom Hanks and Zoe Saldana to beloved pop icons like Demi Lovato to famous media personalities and models like Kim Kardashian have opened up about their chronic illnesses and how these diseases take a huge toll on their day-to-day lives. On that note, let's take a closer look at these celebrities who suffer from chronic illnesses.
From Tom Hanks to Selena Gomez and Gigi Hadid, a list of 12 celebrities with chronic illnesses explored
1) Selena Gomez - Lupus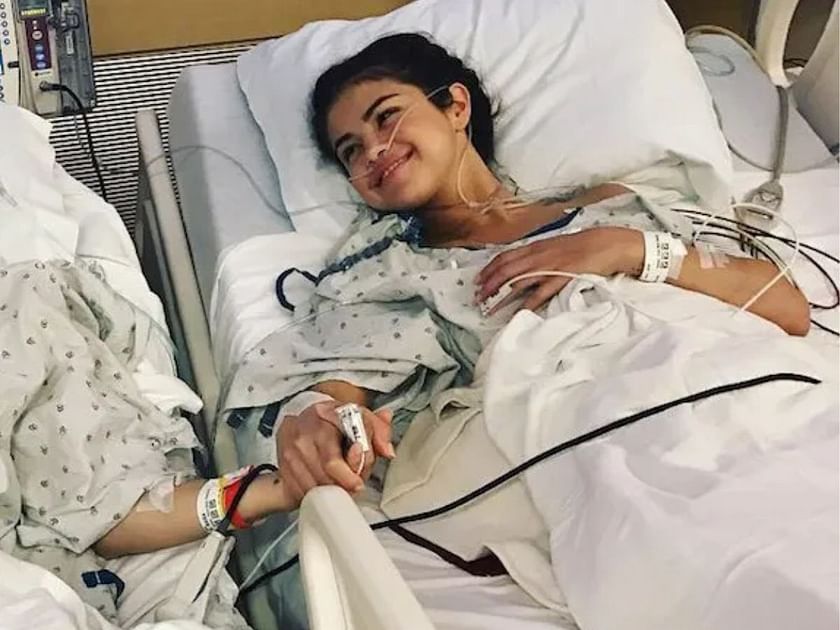 The 30-year-old singer and actor Selena Gomez was diagnosed with a severe autoimmune disease lupus in 2014. In this chronic inflammatory illness, an individual's immune system attacks its own tissues.
In Selena Gomez's situation, the disease seriously harmed her kidneys, for which she had to undergo a kidney transplant in 2017. Actress Francia Raisa, who is also Gomez's close friend, volunteered to donate one of her kidneys to the singer.
At the Breaking Through Gala of Lupus Research Alliance in New York City, Selena Gomez took the platform to open up about her disease. She said:
"Maybe I wasn't necessarily really good at knowing what that meant so it actually got to a point where it was life-or-death,...Thankfully, one of my best friends (Francia Raisa) gave me her kidney and it was the ultimate gift of life. And I am doing quite well now."
---
2) Zoe Saldana - Hashimoto's thyroiditis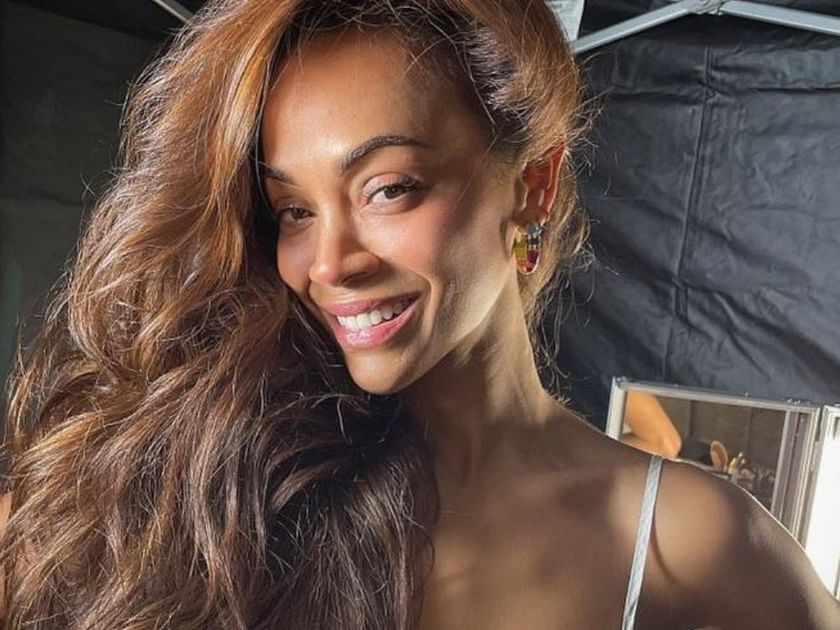 The 44-year-old renowned actress Zoe Saldana suffers from a chronic illness called Hashimoto's thyroiditis. From a young age, the actress was developing Hashimoto's disease, which is an autoimmune disorder. In this disease, an individual's thyroid is inflamed and attacked by antibodies.
The actor's mother and two sisters also suffer from Hashimoto's disease. Zoe Saldana started showing signs of a hyperactive thyroid at the age of 17. In a 2016 interview with Porter magazine, the Avatar actress spoke about her condition, where she said:
"I had a great time in my twenties,...Then your doctor says you're losing calcium in your bones....I would hear those conversations with my mom and grandma, thinking I'd never get there. I'm going to live forever! But all of a sudden it hits you; it's from night to day."
3) Kim Kardashian - Psoriasis
The 42-year-old reality TV star and media personality Kim Kardashian has been diagnosed with Psoriasis. It is an autoimmune skin condition that creates a buildup of skin cells, which further causes rough patches of marks that are often red, scaly, and inflamed. The disease can occur in any part of the body, especially behind the knees and elbows and also the scalp, face, back, feet, and palms.
In a 2017 interview with PEOPLE magazine, Kim Kardashian addressed and opened up about her chronic illness. In the interview, she said:
"I have been using this light—and I don't wanna speak too soon because (the psoriasis) almost gone — but I've been using this light (therapy) and my psoriasis is like 60 percent gone,...That's wild because it hasn't been gone in years."
---
4) Halsey - Endometriosis
The highly popular 28-year-old songwriter and singer Halsey has been diagnosed with a chronic illness called Endometriosis since 2016. Endometriosis is a severe disease in which tissue grows outside an individual's uterus. This tissue is similar to the tissue lining of the uterus. It often causes immense pain in the pelvis and makes it difficult for a woman to get pregnant.
In January 2017, the singer went under complex surgery to lessen the pain she suffered from the condition. In 2018, at the Blossom Ball, run by the Endometriosis Foundation of America, Halsey spoke about her medical condition. She said:
"Sometimes I'm bloated, I'm on an IV, I'm sick, I'm on medicine, and I'm backstage, terrified that I'm going to bleed through my clothes in the middle of my show."
5) Demi Lovato - Bipolar disorder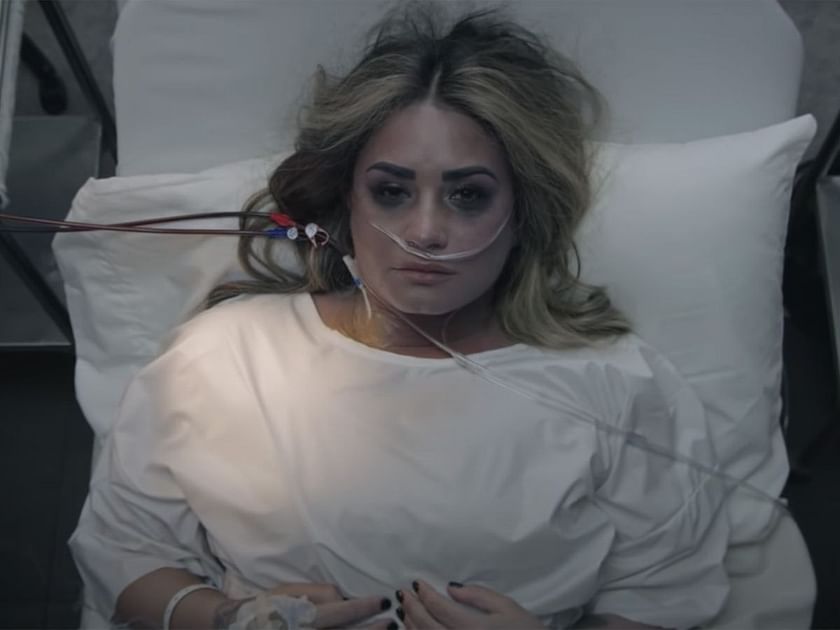 The 30-year-old pop star Demi Lovato suffers from a chronic illness, bipolar disorder. The singer has been diagnosed with a mental health condition since 2011 after struggling with cutting, bulimia, and drug addiction for several years. Bipolar disorder is a condition that causes extreme mood swings, including emotional highs such as mania or hypomania and emotional lows such as severe depression.
In an interview with Women's Health, Demi Lovato opened up about her mental health condition. She said:
"It's possible to live well, feel well, and also find happiness with bipolar disorder or any other mental illness they're struggling with,"
Lovato is currently a spokesperson for a campaign called Be Vocal: Speak Up for Mental Health.
---
6) Tom Hanks - Type 2 diabetes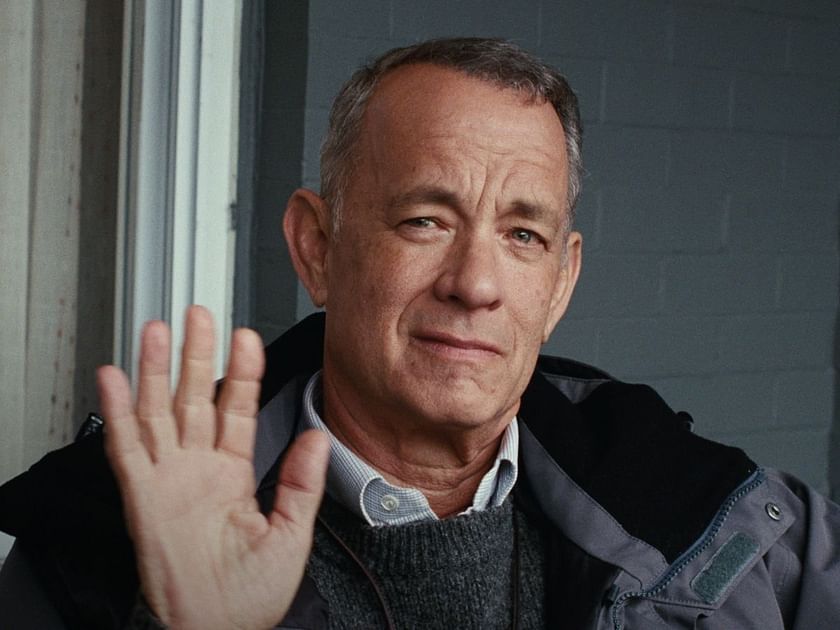 Renowned and beloved 66-year-old actor Tom Hanks has been diagnosed with Type 2 diabetes since 2013. It is a chronic illnes where the way the body processes blood sugar gets affected. With type 2 diabetes, an individual's body either resists insulin or does not produce enough insulin. The actor has a family history of diabetes.
In a 2013 interview with David Letterman, the actor spoke about how he received the news of his type 2 diabetes from a doctor, saying:
"I went to the doctor, and he said, 'You know those high blood sugar numbers you've been dealing with since you were 36? Well, you've graduated! You've got type 2 diabetes, young man,"
7) Hailey Bieber - Grade 5 Patent Foramen Ovale (PFO)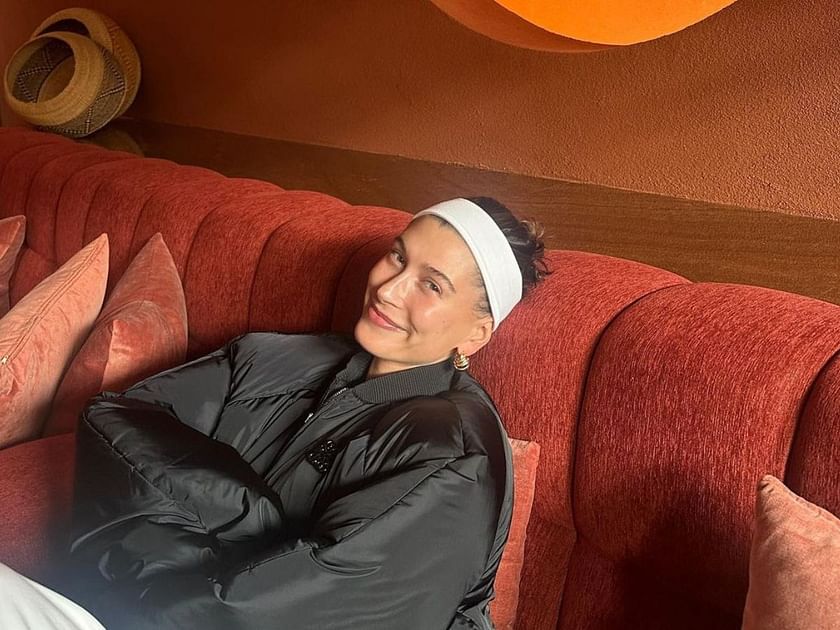 The 26-year-old media personality, model, and businesswoman Hailey Bieber has been diagnosed with a chronic illness called Grade 5 Patent Foramen Ovale (PFO) after she suffered a transient stroke. Grade 5 PFO is considered the highest grade of Patent Foramen Ovale. In this disease, the patient has a hole in their heart that did not close after birth the way it should.
Due to her health condition, she had to go through a complicated PFO closure procedure. However, the procedure was successful. In a March 2022 Instagram video, Hailey Bieber opened up about her terrible experience with her health condition. In the video, the model said:
"The conclusion was that I had a blood clot that traveled into my heart and instead of — what typically happens if you have a small blood clot is that the heart will filter the blood clot to your lungs and your lungs will absorb it."
---
8) Gigi Hadid - Hashimoto's thyroiditis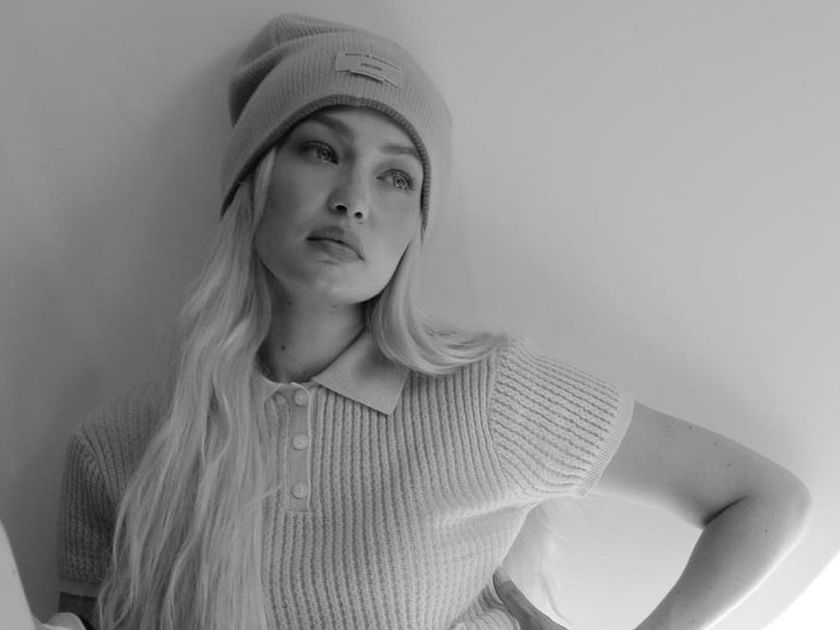 The 28-year-old model Gigi Hadid is battling with Hashimoto's thyroiditis. The model revealed the news of her diagnosis back in 2014. It is an autoimmune chronic illness that generally causes underactive thyroid or hypothyroidism. The disease can also rarely cause overactive thyroid or hyperthyroidism.
In 2018, Gigi Hadid talked about being diagnosed with Hashimoto's disease on Twitter. She took to Twitter and said:
"For those of you so determined to come up [with] why my body has changed over the years, you may not know that when I started [at] 17 I was not yet diagnosed [with] Hashimoto's disease,...Those of [you] who called me 'too big for the industry' were seeing inflammation & water retention due to that."
9) Sarah Hyland - Kidney dysplasia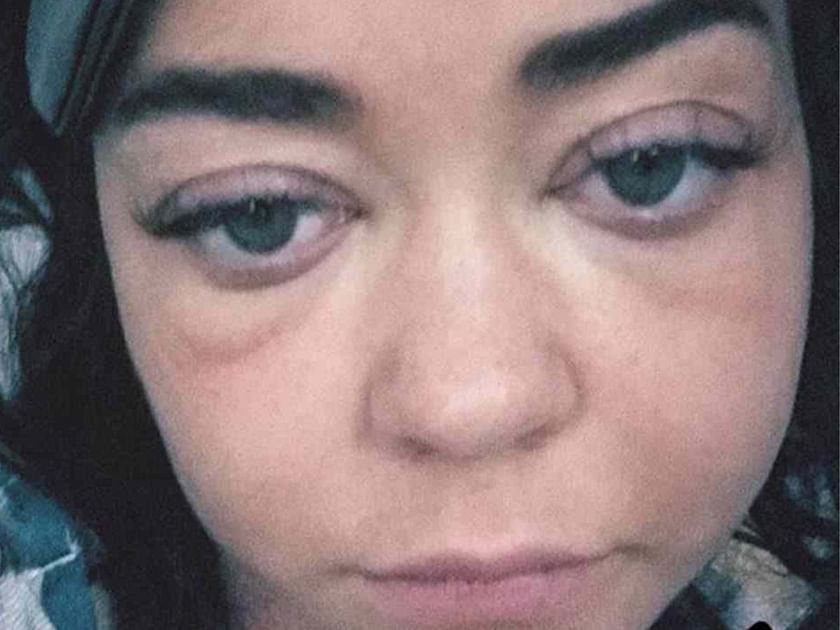 The 32-year-old well-known actress Sarah Hyland suffers from kidney dysplasia, a chronic illness. The Modern Family actress was first diagnosed with the condition at a young age. In 2012, she went on to receive a kidney transplant from her father. However, that new kidney failed, and she had to go under another kidney transplant surgery in 2017. This time, her brother Ian donated her a new kidney.
Dysplastic kidneys are kidneys that fail to develop properly during the pregnancy period. In a tweet, Sarah Hyland opened up about her frustration and pain due to her health condition. In the tweet, Hyland said:
"For those who are chronically ill and in chronic pain: Have you had the experience of doctors not listening to you? If so, how do you not tear their heads off with your bare hands?"
---
10) Gina Rodriguez -
Hashimoto's disease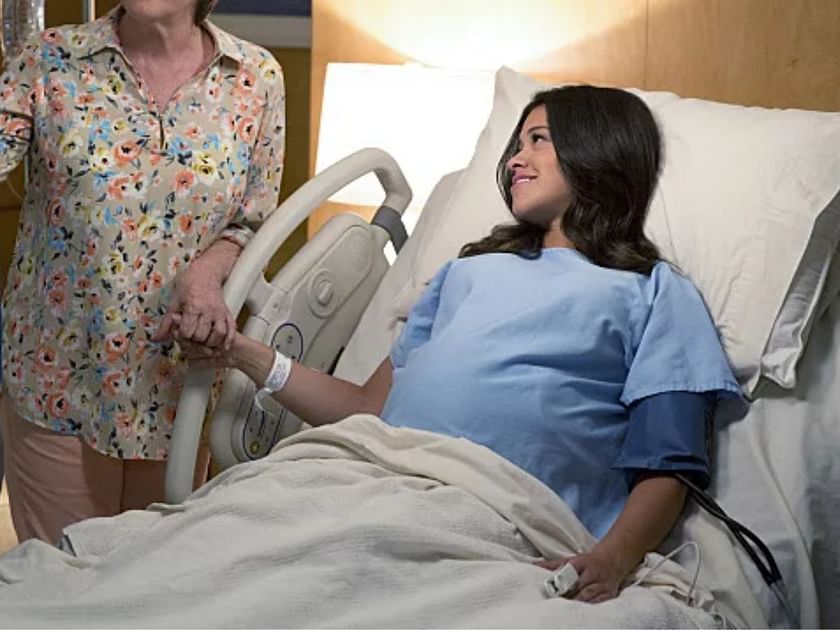 The 38-year-old Jane the Virgin actress Gina Rodriguez has been diagnosed with Hashimoto's disease, a chronic illness that she developed since she was 19. One of the most common causes behind the severe disease is hypothyroidism, which is a condition that causes an underactive thyroid, impacting the way an individual's body puts its energy to use.
Rodriguez revealed that due to her health condition, she gained a lot of weight, had memory issues, and had several other problems. In an interview with SELF, Gina Rodriguez spoke about her disease and how it affected her lifestyle. She called her disease, "the curse of a lifetime." She further said in the interview:
"I've had it for so many years…that rebellion of not taking care of myself can't exist anymore,"
11) Bella Hadid - Lyme disease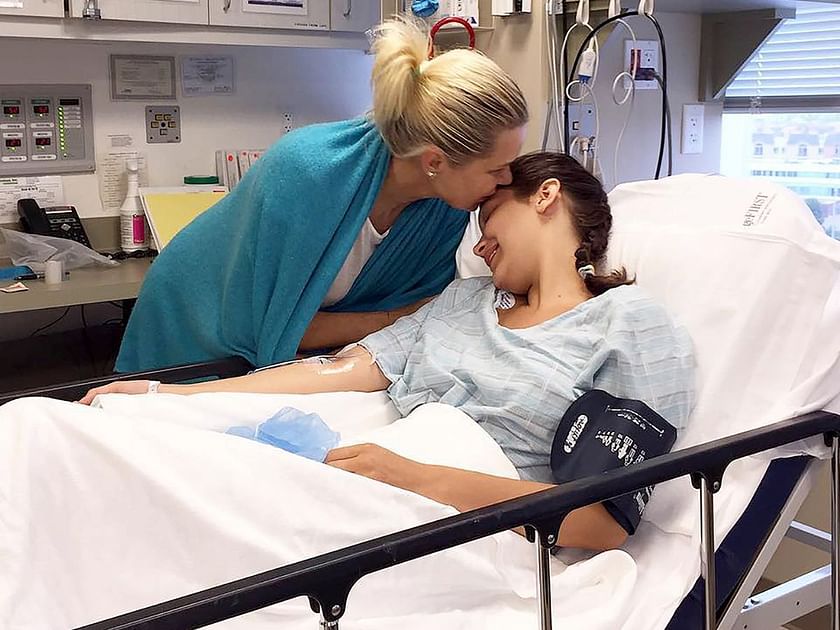 The 26-year-old model Bella Hadid suffers from a chronic illness called Lyme disease since 2012. At the time of her diagnosis with the disease, the model was just 16. The illness is caused by the bacterium Borrelia burgdorferi and in some rare events by Borrelia mayonii.
The general symptoms of the disease entail headache, fever, fatigue, and a specific type of patch on the skin called erythema migrans. In a 2016 interview with Glamour, Bella Hadid spoke about having Lyme disease and her struggles with the chronic illness:
"It starts with brain fog; for a while I couldn't put sentences together,...I'm really tired a lot. A few weeks ago I had a big campaign shoot that I had to reschedule. It's hard, but I push through, because at the end of the day, if you're not working, somebody else is."
---
12) Pink - Asthma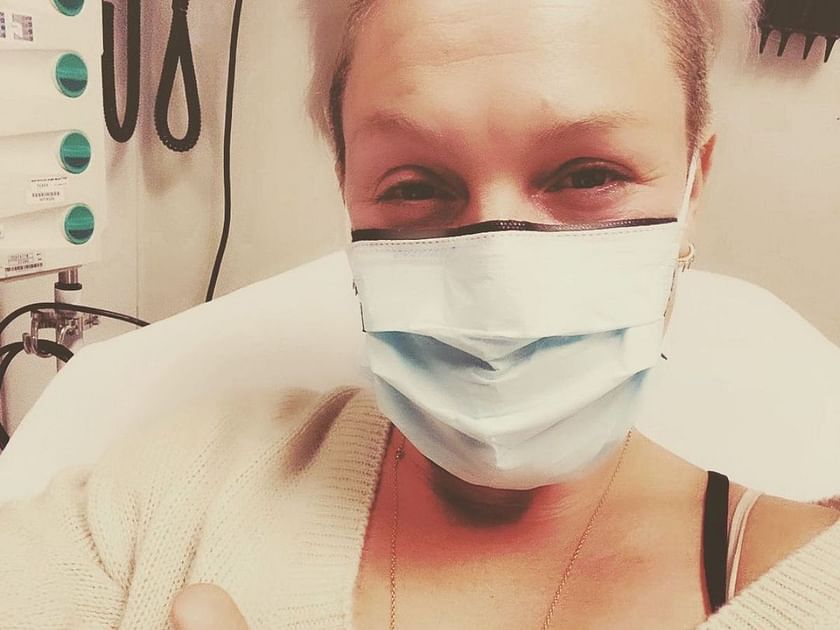 The 43-year-old singer and songwriter Pink has been diagnosed with the chronic illness asthma. In 2009, the singer disclosed her diagnosis of asthma, a health condition in which an individual's airways get narrowed down and go on to swell and may even produce extra mucus.
This can cause breathing difficulties and can also trigger coughing and a whistling sound when the patient with asthma breathes out. It can also cause shortness of breath. In a 2009 interview with Women's Health, Pink talked about her chronic illness, saying:
"I have to be able to run up those stairs as many times as I do and be able to sing at the same time,...I'm an asthmatic. I have to be on that treadmill singing to get my lungs right."
---
Some other celebrities with chronic illnesses include Lil Wayne (Epilepsy), Daisy Ridley (Endometriosis and polycystic ovary syndrome), Venus Williams (Sjogren's syndrome), Winnie Harlow (Vitiligo), Shania Twain (Lyme disease), Anthony Anderson (Type 2 diabetes), Halle Berry (Diabetes), Nick Cannon (Lupus), and several others.