Hundreds of movies based on World War 2 have been released in theaters for decades. Innumerable historical events of the war have been adapted and put on the screens. But when making films about WW2, directors often like to take on too much artistic freedom, which makes the film historically inaccurate and fails to put realism to it. Moreover, important details are altered in trying to add suspense to movies, making them impractical.
Viewers nowadays like to watch movies with more realistic depictions of World War 2 rather than just mindless action and unrealistic drama. Here are five such movies that were made keeping historical accuracy and realism in mind.
---
Downfall, Saving Private Ryan, and 3 other unmissable World War 2 movies that are historically accurate
1) Downfall (2004)
IMDb rating: 8.2
Notable Cast:
Bruno Ganz as Adolf Hitler
Alexandra Maria Lara as Traudl Junge
Corinna Harfouch as Magda Goebbels
Bruno Ganz's performance as Adolf Hitler was completely stellar. The director's depiction of World War 2's sole perpetrator in a humanizing way without diminishing the atrocities and horrors of his actions was simply spot on. Hitler's last days were perfectly portrayed down to every last detail. To many historians, this movie stands out as the most historically accurate film ever made.
Downfall shows how, as allies advance more and more into Berlin, Hitler becomes delusional and struggles to face reality with his close allies. The situation becomes even more tense as Hitler's generals fail to stop the Allies' advance into the heart of Germany. The movie depicts the final days of the Nazi empire and what went on in the Fuhrer's bunker as World War 2 comes to an end.
---
2) Das Boot (1981)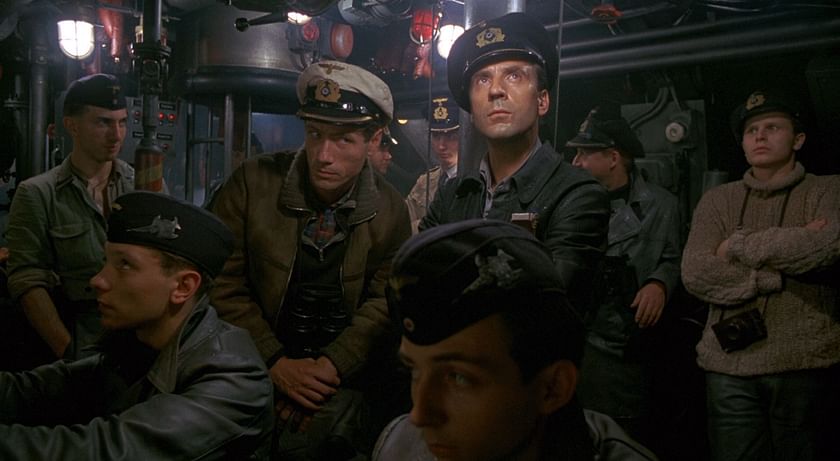 IMDb rating: 8.4
Notable Cast:
Jürgen Prochnow as Captain Lieutenant
Herbert Grönemeyer as Leutnant Werner
Hubertus Bengsch as First Lieutenant
Das Boot is widely considered one of the greatest World War 2 films ever made. Historians say this submarine movie is remarkably realistic and historically accurate. Every minute of the movie is intense and suspenseful, despite the movie being portrayed almost entirely inside a submarine.
---
3) Schindler's List (1993)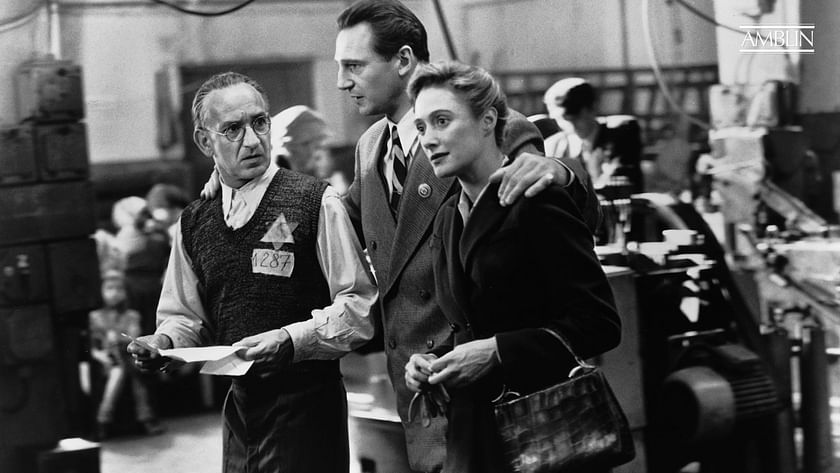 IMDb rating: 9
Notable Cast:
Liam Neeson as Oskar Schindler
Ben Kingsley as Itzhak Stern
Ralph Fiennes as Amon Goeth
Another of Steven Spielberg's masterpieces, Schindler's List, is considered one of the best WW2 movies and arguably the best movie ever made on the Holocaust. This film is set in black-and-white cinematography, which makes a more emotional impact when showcasing the harrowing events of the Holocaust. The film is considered to be incredibly accurate and is wholly based on a true story.
Based on the true story of a German businessman named Oskar Schindler, who initially was just interested in making money off his factories and benefitting from the war, and later turns into a humanitarian helping the Jews from Nazi hands. Oskar starts employing as many Jews as possible in his factory, saving them from the horrors of the Auschwitz Concentration camp. Using his wealth and influence, Schindler tries to rescue the Jews from Poland, facing dangerous obstacles and situations.
---
4) Saving Private Ryan (1998)
IMDb rating: 8.6
Notable Cast:
Tom Hanks as Captain Miller
Matt Damon as Private Ryan
Vin Diesel as Private Caparzo
A Speilberg classic that needs no introduction, this World War 2 movie started the modern era for the war genre. The opening scene of Saving Private Ryan is regarded by veterans and historians as one of the most realistic depictions of The D-Day Operation of Normandy, some inaccuracies aside. Awe-striking cinematography and heart-stopping screenplay set it apart from any other film ever made in this genre. The movie is an inconsiderably fictionalized version of an actual event in World War 2.
After a bloodbath of a battle on the beaches of Normandy, Captain Miller and his squad finally take out their target outposts and bunkers of the German Soldiers. After the battle, Captain Miller's squad is assigned to rescue Private Ryan, the lone surviving brother of four, after he mislanded somewhere in Normandy. On their mission, the unit faces fierce enemy combat and retaliation trying to find Private Ryan and get him out of Normandy.
---
5) The Thin Red Line (1998)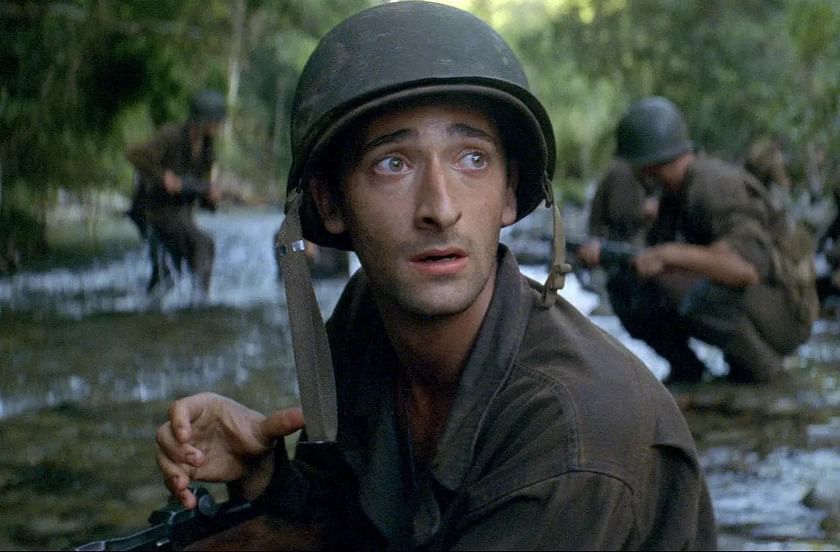 IMDb rating: 7.6
Notable Cast:
Sean Penn as 1st Sgt. Welsh
Adrien Brody as Cpl. Fife
George Clooney as Capt. Bosche
An out-of-the-box film that portrays the mental and psychological state of the soldiers in World War 2 in a very ingenious way. The Terrence Malick masterpiece focuses on what veterans of the Pacific war went through during those horrific battles with the Japanese. With a cast of some great A-list actors, The Thin Red Line has been made with a screenplay that is both poetic and very brutal at the same time, narrating realistic battle sequences of the war in Asia-Pacific.
The movie focuses on Private Witt of the 1st Battalion of the 27th Infantry Regiment, who is found on a beautiful remote island enjoying a serene life away from the horrors of the war. But he is then imprisoned and sent with his Company to the frontlines of Guadalcanal to capture Henderson's field. Along with the bloody battles, the movie portrays the mental struggles Private Witt and fellow soldiers in the C Company fought throughout the Pacific war.
---
While they didn't make it to this list, The Pianist (2002), Come and See (1985), and Letters From Iwo Jima (2006) are also among some of the best movies made based on World War 2.