Watching comedy moves late at night is one of the most common ways to unwind after a long day of tiring work or hours of studying, and thanks to OTT platforms, accessing such movies is now a cakewalk.
Streaming platforms like Prime Video, Hotstar, and Hulu have brought viewers their favorite comedy movies to watch without having to buy them separately. Popular movies like Superbad, American Pie, and Hangover are now available on these platforms.
When naming OTTs, one cannot help but mention Netflix, which has quite a repertoire of comedy films. This article contains a list of some of the best comedy offerings by the streaming giant.
Disclaimer: This article reflects the views of the author.
---
Wedding Crashers, Vacation, and 8 other unmissable comedy movies on Netflix
1) Monty Python and the Holy Grail (1975)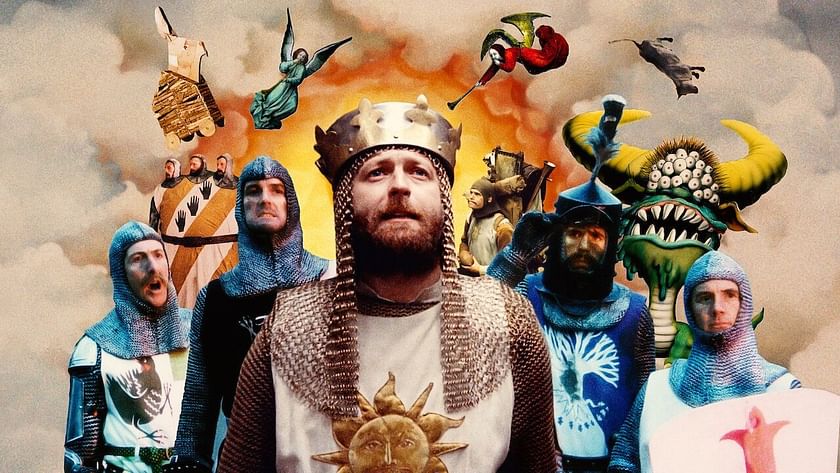 IMDb rating: 8.2
The greatest surreal comedy movie to ever exist, the satire in Monty Python and the Holy Grail is unmatchable. The film also plays out as a very witty comedy flick, and its humor is absurd and hilarious to a great extent. The movie's humor has aged like fine wine, a very rare feat for films in this genre, making it a must-watch for all fans of the comedy genre.
This British comedy movie on Netflix is a parody of the tale of the legendary king of Britain, King Arthur, and his quest for the Holy Grail. In the film, King Arthur gathers his knights and begins a quest in search of the holy relic. After much fuss, knights go on to their individual adventures for the Grail, where they are encountered and tested by the Black Knight, the Bridge of Death, and the Killer Rabbit.
---
2) The Mitchells vs. The Machines (2021)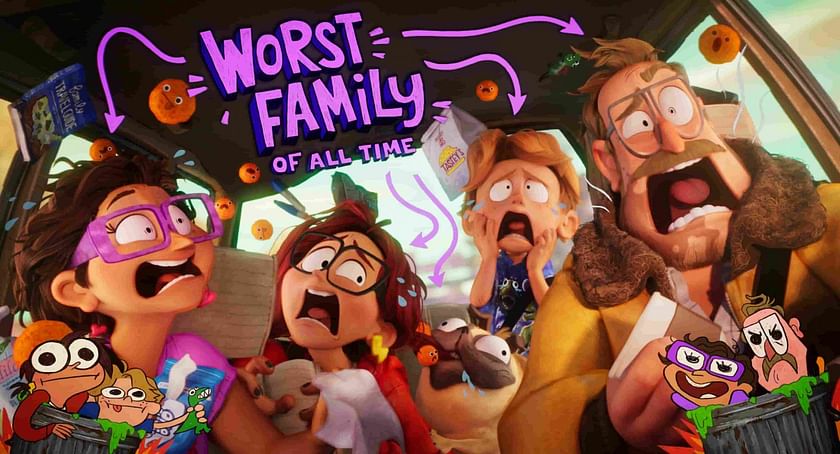 IMDb rating: 7.6
This movie is one of the best light-hearted comedy flicks out there with great animation. The blend of science fiction and physical comedy was spot on, and the humor was distinctive and very enjoyable. The movie is a great animated comedy to watch with your family.
Centered around a quirky story about a family saving the world, the Mitchells initially set off on a road trip to drop off their daughter Katie Mitchell in college. However, on the way, they discover that they are now in a robot-engulfed world, where all tech appliances have taken over. They are humanity's last hope. With the help of two other robots, the Mitchells try to save the world.
---
3) The Lego Batman Movie (2017)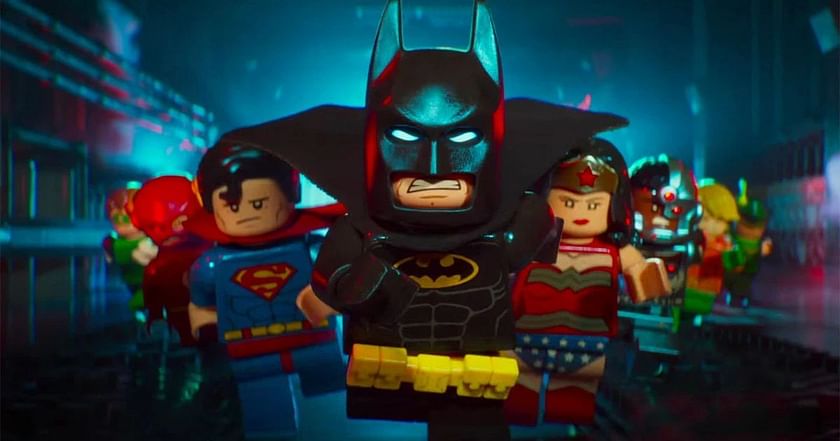 IMDb rating: 7.3
A well-written comedy flick with very unique humor and wit, this movie is a parody of the famous DC character Batman, and the sarcasm worked out very well. It targets both adults and kids, and the film feels refreshing and entertaining. The movie is easily one of the best-animated comedy films ever made.
A spin-off of The Lego Movie, The Lego Batman Movie is a very witty parodic take on the DC character. In the film, Gotham's watchful protector takes on its villains, more precisely, the Joker. It sheds light on Batman's ego, personality, and relationships with other DC characters till the end. Also, as the film progresses, Batman learns to team up with other characters instead of his usual trait of working alone.
---
4) 21 Jump Street (2012)
IMDb rating: 7.2
One of the best deadpan comedy movies out there, Jonah Hill and Channing Tatum played their roles perfectly in 21 Jump Street, crafting a very good action comedy.
Based on a popular 80s show of the same name, 21 Jump Street is a movie about two rookie cops, Schmidt and Jenko, who go undercover in a school to bust a drug ring because a dangerous synthetic drug is slowly taking over teens. They struggle to blend in with the new generation, but later start enjoying high-school life, even to the point where they forget about their mission.
---
5) Wedding Crashers (2005)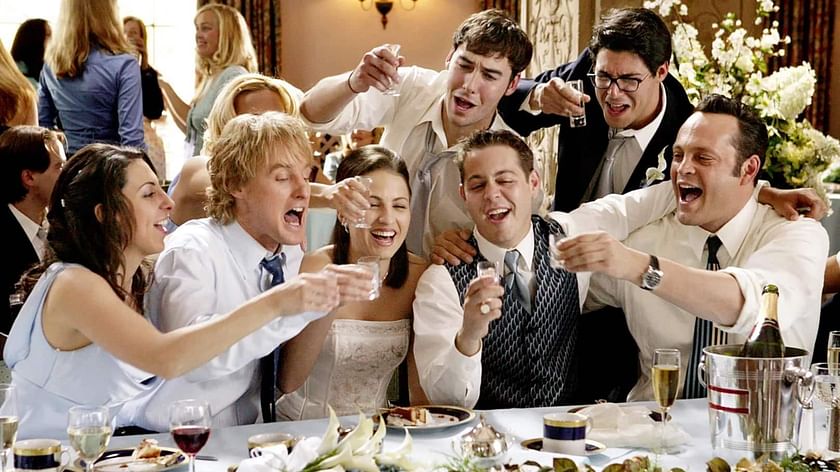 IMDb rating: 7.0
The movie is an adult romantic comedy where the raunchy part is done perfectly, keeping a balance with the romance. The protagonist duo was very humorous, and both had their own strong suits.
Wedding Crashers feature two divorce mediators who are lifelong friends. They crash weddings to seduce women for one-night stands. Things seemed to be going well, until one of Jeremy's encounters, Gloria, daughter of the Treasury Secretary, suddenly became obsessed with him.
Owen Wilson as John and Vince Vaughn as Jeremy were the cherries on top, producing numerous hilarious sequences in the movie.
---
6) We're The Millers (2013)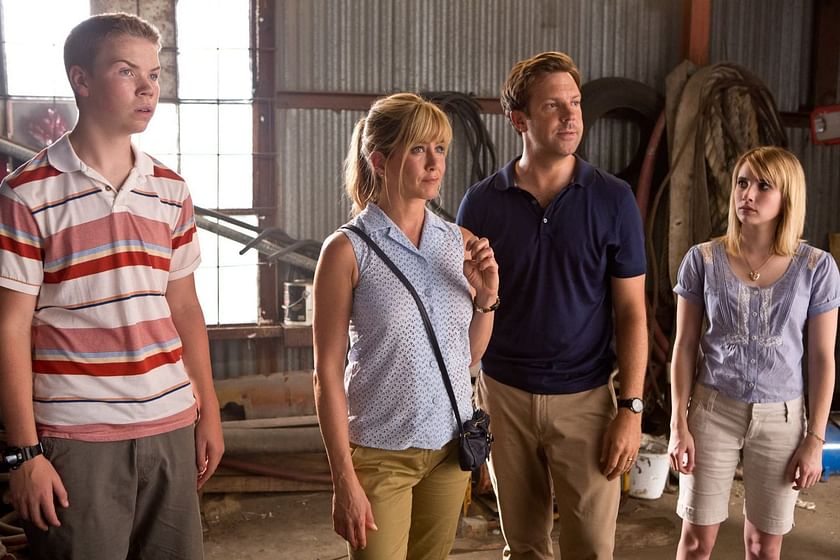 IMDb rating: 7.0
A modern-day comedy with a great selection of cast, every character in We're The Millers has a comical role of their own, and the cast executed that perfectly. The humor in the film is unique and very distinctive.
The story starts off when a drug dealer, a stripper, a runaway, and a nosy teenager all band together to pretend to be a loving family and try to smuggle drugs into the country.
When local drug dealer David is ordered by his boss to go to Mexico to pick up one of his supplies, he forms a fake family and takes an RV en route to Mexico. The family faces many quirky situations as they travel across the border. The story keeps taking turns in the most hilarious of ways.
---
7) Rush Hour 3 (2007)
IMDb rating: 6.2
Whether you are a Rush Hour fan or not, Bruce Lee and Chris Tucker in this pure old-school comedy movie made quite a mark.
The third installment of Jackie Chan's popular Rush Hour series, Rush Hour 3, revolves around a failed assassination attempt on the Chinese Ambassador Han by a criminal organization named Triads. Hilarious police duo Lee and Carter march to Paris to track down the organization and ends up encountering some dangerous gangsters. But to make the movie even spicier, a new twist unravels.
---
8) Vacation (2015)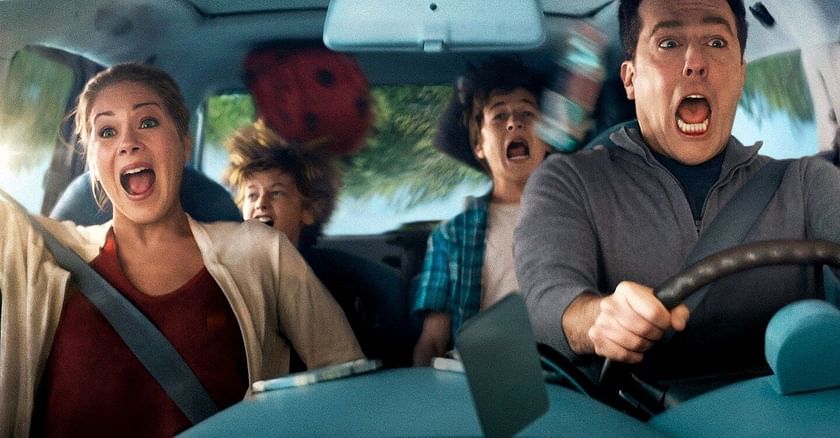 IMDb rating: 6.1
Packed with comedy scenes, Vacation is the sequel to the popular 1983 comedy film, National Lampoon's Vacation.
The film portrays Rusty Griswold, a pilot of a cheap airplane service who attempts to bond with his family by taking them on a vacation to his favorite childhood place, the Walley World, where he also intends to spice things up with his wife, Debbie. But some hilarious incidents that happen on the way disrupt his whole plan.
---
9) Grown Ups (2010)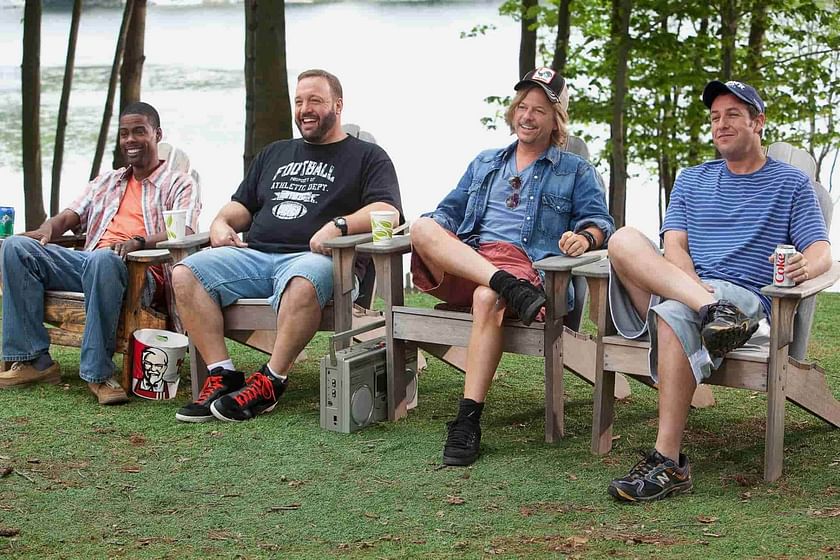 IMDb rating: 5.9
This movie is perfect for dark humor enthusiasts. If you're looking to watch something with adults who have been best friends, getting together after years, and enjoying their lives to the fullest in the most comedic ways, then Grown Ups is an ideal watch.
30 years have passed since Marcus, Rob, Eric, Kurt, and Lenny had a good laugh together. Hectic work life and family responsibilities have snatched away all the fun from their lives. Incidentally, the death of their school's basketball coach brings them together once more.
---
10) That's My Boy (2012)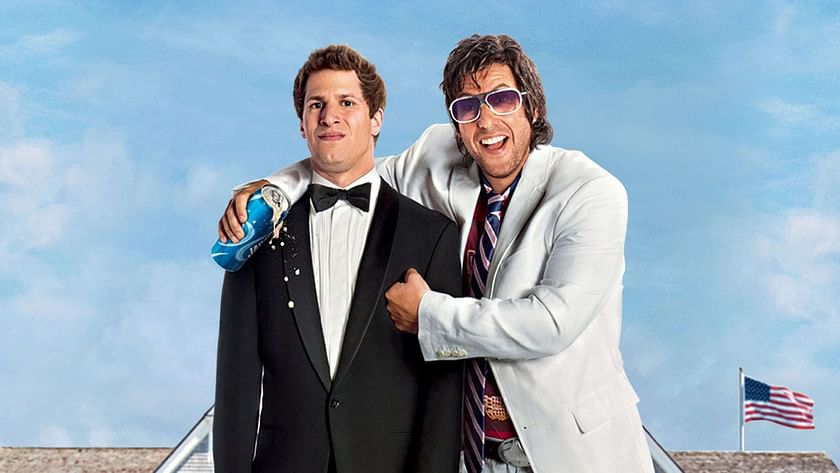 IMDb rating: 5.5
That's My Boy is not a typical Adam Sandler movie, and has a decent touch of dark humor. If you don't take offensive jokes seriously, this film is the right fit for you.
In the film, Adam Sandler plays Donny Berger, a drunken, irresponsible bachelor who, as a teenager, had a child with his school teacher Mary McGarricle. Donny raises his son Todd, played by Andy Samberg, until, one day, he leaves him.
Years later, Donny finds out that Todd is about to get married. He attempts to bond with him to be a fatherly figure but instead causes great problems in his son's life.
---
While they didn't make it to this list, The Nice Guys (2016), Pineapple Express (2008), and Johnny English Reborn (2011) are also among some of the best movies in this genre, currently available on the streaming platform.