Dairy Queen is making February special for Texas residents as the fast food restaurant chain brings back the three tacos for $5 deal.
Starting February 1, 2023, all Texas residents will be able to enjoy the chain's T-Brand Taco deal at all participating locations in the state of Texas.
The month-long deal can be claimed every day until February 29, 2023, and offers three savory Texas T-Brand Tacos with a side of taco sauce, which is just perfect for a filling lunch.
The super-value deal will only be available in Texas-based 600-plus Dairy Queen restaurants as the fast food chain serves a special Texas-exclusive menu in the state.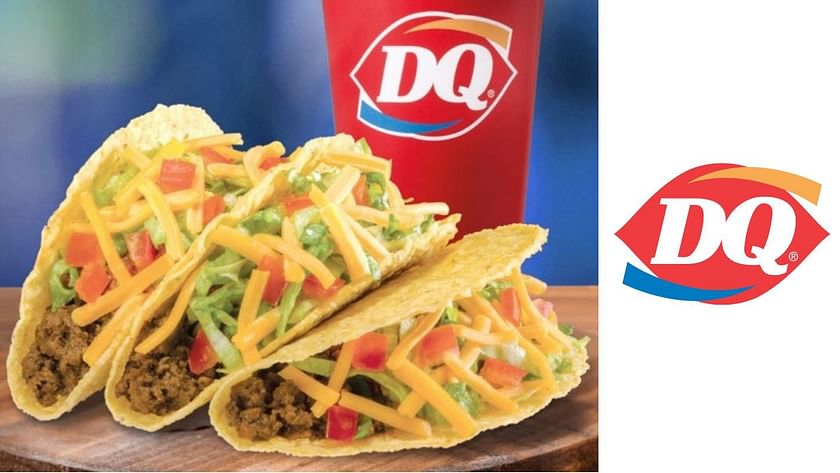 ---
Dairy Queen's Texas franchisees are offering a month-long deal on Tacos
If you ever visited a Dairy Queen restaurant in Texas, then you must be aware that the menu there is not just limited to the sweet stuff.
From chicken strips to tacos, the Texas franchisees serve an exhaustive range of food items that are not usually available in other regions. Continuing the age-old legacy, the Texas stores are debuting a month-long deal on T-Brand Tacos and turning every day into a Taco Tuesday.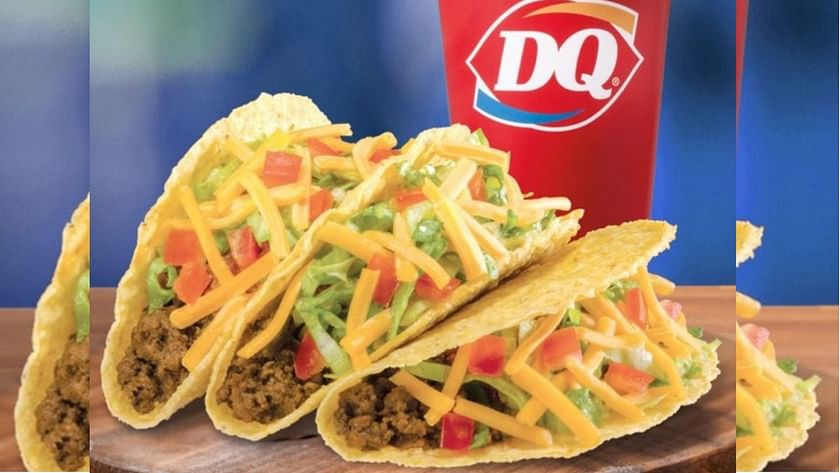 Whether you plan on having them for breakfast, lunch, or dinner, it doesn't really matter as there is no limit on how many $5 taco deals a customer can claim throughout the month. For those who don't know, Dairy Queen's Texas T-Brand Taco offers a classic crunchy corn shell taco, which is loaded with high-quality juicy beef, shredded cheese, crisp lettuce, and ripe diced tomatoes.
Whether you like to dip your taco in the sauce or drizzle it over the savory fillings, the spicy taco sauce on the side is guaranteed to enhance your taco experience with its spicy and tangy flavors.
---
Dairy Queen welcomes Valentine's with the limited-time Tripple Truffle Blizzard
When it comes to Dairy Queen, you really can't forget the thick and sweet Blizzard. For the month of love, the fast food restaurant chain is bringing back its Tripple Truffle Blizzard, which is loaded with the goodness of peanut butter and chocolates, making it perfect to share it with a loved one or to enjoy it on your own.
Available at all participating locations nationwide, the limited-time Tripple Truffle Blizzard is Dāiry Queen's flavor of the month and offers a velvety fusion between peanut butter, caramel-fudge-filled truffles, and rich chocolate toppings, all blended with everyone's favorite vanilla soft serve. Filled with the goodness of all things lovely and sweet, the Tripple Truffle Blizzard can be just the drink you need to enjoy this Valentine's season.
Along with the Tripple Truffle Blizzard, customers can also enjoy the new, limited-time Triple Truffle Blizzard Cupid Cake, which features a heart-shaped cake that comes with a layer of the creamy Tripple Truffle Blizzard.
Both the Tripple Truffle Blizzard and the Tripple Truffle Blizzard Cake are available at all participating locations across the country.