Nutella is debuting two new products this week in honor of the fan-created holiday, World Nutella Day. After a long wait of more than 10 years, the company is finally introducing two delicious new offerings for fans across the country. The two new products honoring the much-awaited fan holiday include - Nutella B-Ready (starting at $1.89) and Nutella Biscuits ($4.79).
Loaded with the much-loved hazelnut spread, the two new products will be available across the country starting this month. The new items can be purchased at all major stores and through online retailers like Amazon and others. The new products will join the company's exhaustive range of options, offering a convenient and portable way to enjoy the hazelnut spread every day.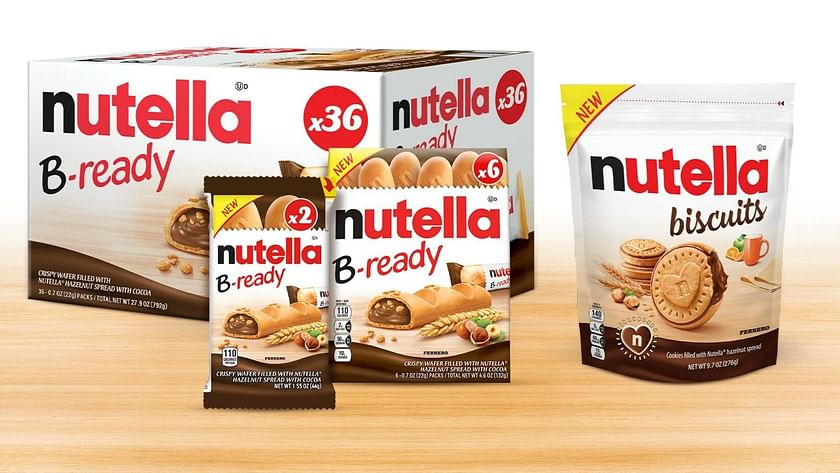 The company announced the debut of the new products with Noah Szporn, Senior Vice President of Spreads at Ferrero North America, quoting:
"In honor of World Nutellā Day, a holiday that was created by a fan for our fans, we are excited to double our U.S. portfolio and give our loyal fans two new ways to enjoy their favorite hazelnut spread."
---
New Nutella products to be available from February 5
Launched in 1964, the brand is a household name loved by millions of people across the world. As the love for sweet hazelnut goodness continues to grow, the brand is introducing two new snacks for individuals to enjoy on the go. After the debut of Nutella & GO! in 2012, the brand is now finally introducing two all-new easy and convenient options to enjoy the hazelnut spread.
Loaded with the sweet and creamy goodness of the hazelnut spread, the two new snacks will be available all across the country for fans to indulge in from February 5, 2023.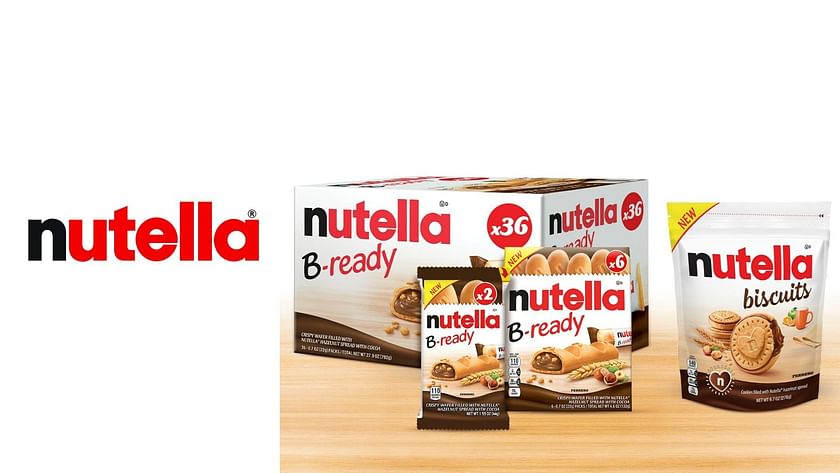 Nutella B-Ready
This product is an irresistible break-time snack that can be enjoyed anywhere. The new snack features a light, crispy, and delicious wafer shell filled with the goodness of the creamy hazelnut spread and sprinkled with puffed wheat crisps.
Available in packs of two ($1.89), six ($3.99), and 36 ($13.99) treats, the new product is perfect for one's portable snacking needs. While packs of two and six will be available in all the major retail stores this month, the pack of 36 will be exclusively available at major club stores later this spring.
Nutella Biscuits
Featuring a golden baked crunchy biscuit, filled with the delicious spread, these biscuits offer a crunchy and gooey sweet snack for customers to enjoy on the go. Individuals can get hazelnut spread-filled biscuits at major retail stores in a resealable bag of 20 for a retail price of $4.79. The price may vary slightly depending on the store of purchase.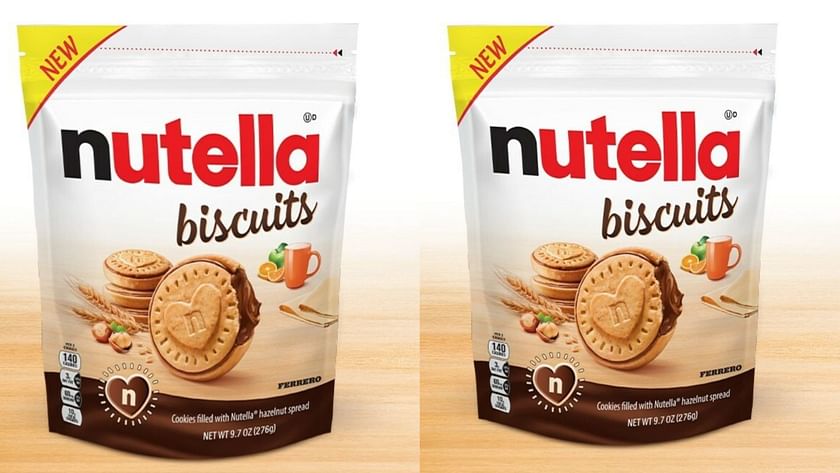 Customers can now enjoy the two new products throughout the year and possibly for years to come.
Edited by Adelle Fernandes