On Wednesday, January 25, Randy Gonzalez of the famous Enkyboys "father-son duo" from TikTok passed away at 35.
The TikToker was diagnosed with stage four colon cancer and was told that he would survive for only two to three years. Additionally, chemotherapy would have extended his life for five more years. Breaking the news about his cancer in April 2022, Randy Gonzalez called it "devastating."
"The doctor said I had two, three years to live, and he said with chemo, I have five years to live. And you know, I didn't know how to take it. It was devastating."
A source close to Gonzalez told TMZ that the social media star died amidst his year-long fight with colon cancer in a hospice, which according to Collins Dictionary, is a "nursing home that specializes in caring for the terminally ill."
---
Randy Gonzalez had created a GoFundMe page for treatment expenses and awareness among the youth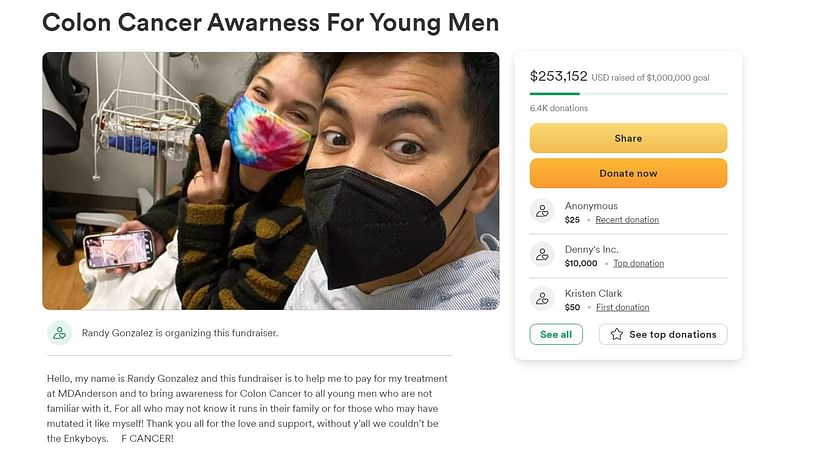 After the TikTok star was diagnosed with colon cancer, he created a fundraiser on GoFundMe to see through his medical expenses. His health insurance was declined by the University of Texas MD Anderson Cancer Center in Houston. The description of the late social media star's fundraiser reads:
"Hello, my name is Randy Gonzalez, and this fundraiser is to help me to pay for my treatment at MDAnderson and to bring awareness for Colon Cancer to all young men who are not familiar with it. For all who may not know it runs in their family or for those who may have mutated it like myself! Thank you all for the love and support, without y'all we couldn't be the Enkyboys. F CANCER!"
Named "Colon Cancer Awareness For Young Men," Randy's GoFundMe page was aimed at collecting $1 million. In the wake of his death, his fundraiser has received a collection of $253,152 (as of this writing), and many are still donating to the cause while sharing their tributes to Gonzalez.
---
Randy Gonzalez is survived by his spouse and three children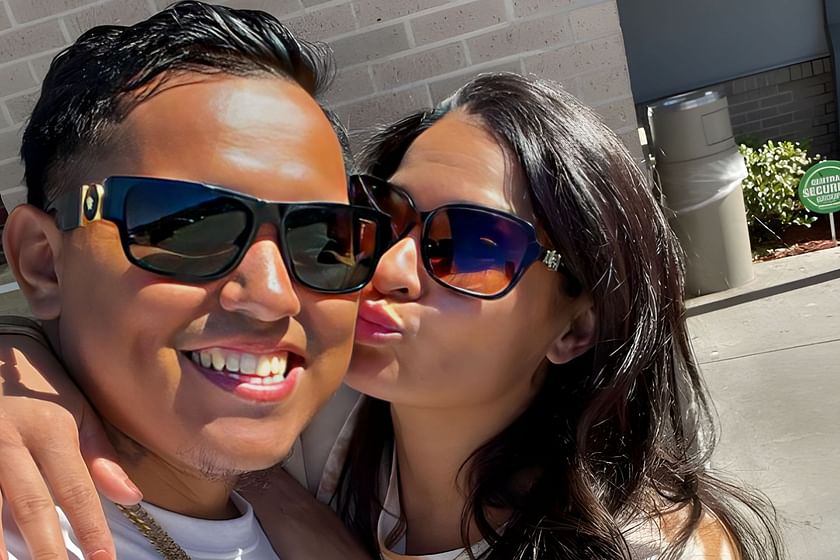 Famous for creating videos on TikTok with his son Brice, Gonzalez amassed more than 15 million followers on the short-form video platform. He dated Kimberly Gonzalez for almost five years, after which they both tied the knot in 2018. Randy also credited Kimberly, from time to time, for supporting him through the tough times.
Besides his son Brice, Randy Gonzalez also fathered two daughters, Aubree and Lauren. Although Randy's wife and daughters occasionally appeared in the TikToker's videos, most of the content featured the father-son duo. Enkyboys' videos were usually wholesome and funny, comprising pranks, dance, lip-sync, and other family-friendly content.
In one of his videos in December 2022, Gonzalez emphasized "feeling good" and "being happy after getting back with his family in Texas," although his chemotherapy treatment was "not working." Randy also admitted to being unable to film more videos as he felt "sick all the time."