The net worth of Mila Kunis is estimated to be $75 million as of March 2023. Although Mila Kunis first rose to prominence for her lead role in "That 70s Show," she later diversified and found success as a film actress. In addition, Mila Kunis has established herself as a voice actor, best known for lending her voice to the character of "Meg" on the animated series "Family Guy."
Mila Kunis is the owner of Orchard Farm Productions and also invests in cryptocurrency. However, it is unknown how much she invested, how much she earned from the production company, or even how much money she made.
Personal Information
| | |
| --- | --- |
| Real Name | Milena Markovna Kunis |
| Alias | Mila Kunis |
| Net worth | Estimated $75 million |
| DOB(Age) | August 14, 1983 (39 years old) |
| Height | 5 feet 4 inches |
| Weight | 54kg |
| Nationality | American |
| Marital Status | Married |
| Partner/Spouse | Ashton Kutcher ​(m. 2015) |
| Zodiac Sign | Leo |
| Profession | Actor and Voice-actor |
Mila Kunis's Net Worth in 2023
The estimated net worth of Mila Kunis is $75 million. Her careers in voice acting and acting have provided her with a living. According to the WealthyPeeps, her annual income is estimated to be $12 million as of March 2023.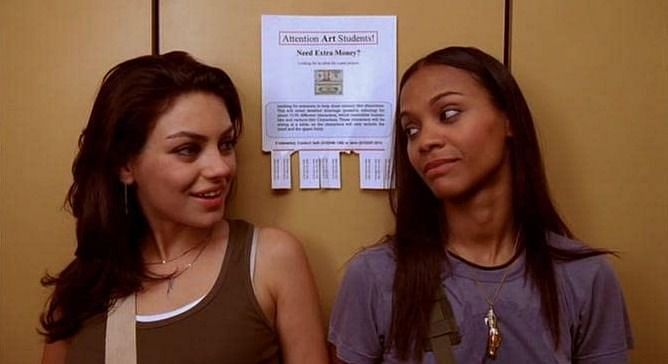 Additionally, Kunis makes money from endorsements and commercials, though the amount of money she makes from endorsements is unknown. Christian Dior, Gap, Gemfields, and Jim Beam are some of the brands that Mila Kunis endorses.
Sources of Income
Acting
Mila Kunis was transitioning from television to more significant film roles by 2001. She made her acting debut in "Get Over It" opposite Kirsten Dunst. Later, she made cameos in less popular movies like "Moving McAllister," "Tony & Tina's Wedding," and "American Psycho 2."
Kunis didn't fully realize her acting potential until "That 70s Show" was coming to an end. The show had its debut in September 1998 and ended in 2006 after eight seasons. Each episode brought in $100,000 for Mila.
"Black Swan" made $329 million worldwide, making it a commercial success as well. With "Friends With Benefits," another box office success, she followed up in 2011. The movie, in which she co-starred with Justin Timberlake, made close to $150 million overseas.
The annual salary of Mila Kunis is estimated to be $12 million, according to the WealthyPeeps. Kunis' subsequent movie, "Ted," earned an impressive $549 million at the box office. She portrayed the witch Theodora in Disney's "Oz the Great and Powerful." With receipts of over $493 million at the box office, this movie would prove to be yet another huge success.
Voice Acting
Each of the main "Family Guy" voice actors receives $100,000 for each episode. That amounts to about $2 million a year for each actor. From the sale of DVDs, merchandise, and syndication deals, they can make additional royalties.
Expenditure
Cars
The pricey automobiles Mila Kunis owns include a 1993 Honda Civic Hatchback for $13,000, a 2008 Lexus SC430 for $66,000, a 2012 Jaguar XK for $85,000, a 2012 Land Rover Range Rover Vogue for $94,820, and a Tesla Model X for $106,400.
Philanthropy
Mila Kunis, who was born in Ukraine, took the initiative to raise funds and awareness throughout the year 2022 for the ongoing conflict there. As a result of Russia's invasion, Kunis and her husband, fellow "That 70's Show" alum Ashton Kutcher, gave $3 million in March to aid refugees fleeing a deteriorating conflict. The couple urged their followers to do the same in an Instagram video that Kutcher posted.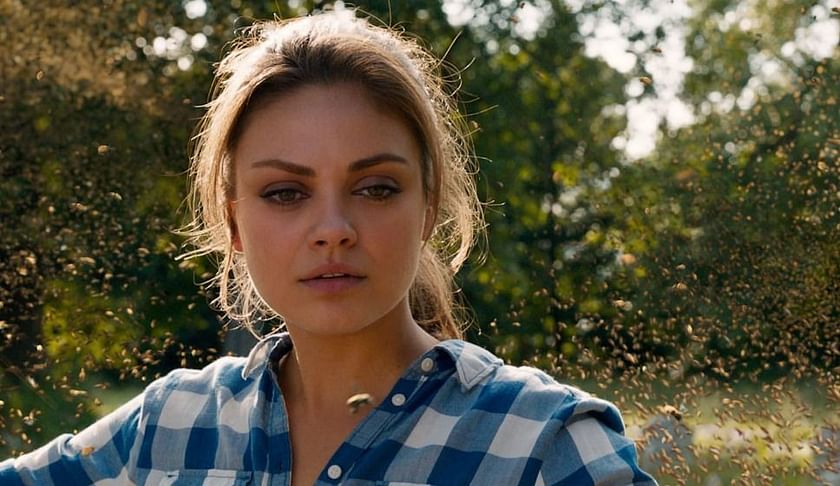 At the height of the COVID-19 pandemic, Kunis and Kutcher produced a work that was ideal for April 2020. To help with COVID relief efforts, the couple collaborated with Nocking Point Wines and Battle Creek Vineyards to create a Pinot Noir called Quarantine Wine.
The A-list husband-and-wife team revealed their project on Twitter, where they shared a video describing how 100% of the money made by the appropriately named drink would be donated to a number of different charities of the couple's choosing.
With her all-female cryptocurrency team, the "3050 Gang," Kunis forayed into the traditionally male-dominated world of cryptocurrencies in 2021 and produced her own non-fungible token-based animated series.
"Stoner Cats," a television show produced by Kunis' company, "Orchard Farms Productions," featured the voices of Kutcher, Fonda, Rock, MacFarlane, and Seth. By purchasing NFTs, viewers could gain access to the episodes.
Real Estate Assets
Mila spent $2.9 million on a house in the Laurel Canyon neighborhood of Los Angeles in 2008. She spent $540,000 on a condo in West Hollywood in 2002. Ashton and Mila spent $10.2 million on a Beverly Hills house in May 2014. In 2020, they put the house up for sale for just under $14 million.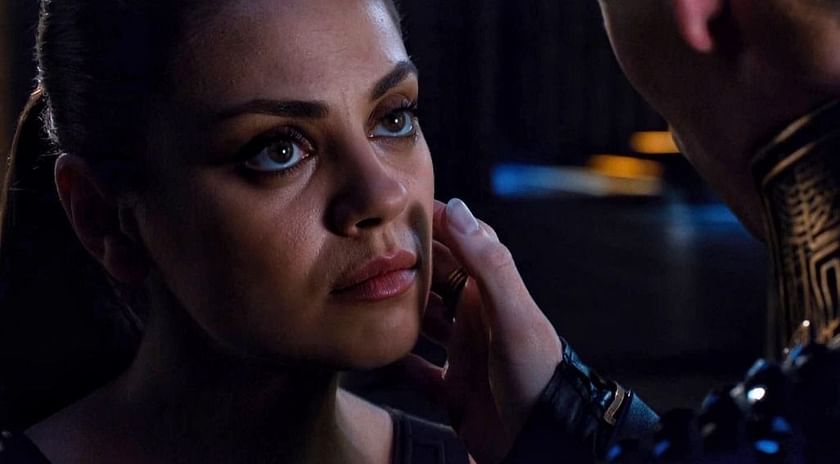 In January 2022, they finally accepted $10.35 million for its sale. They purchased a beachfront home in Carpinteria, California, close to Santa Barbara, for $10 million in June 2017. The property consists of two houses with a combined interior living area of 3,100 square feet. Their primary residence is a 6-acre Beverly Hills estate.
FAQs
Q. What is the net worth of Mila Kunis?
A. The net worth of Mila Kunis is estimated to be $75 million as of March 2023.
Q. What is the annual income of Mila Kunis?
A. According to WealthyPeeps, the estimated annual income of Mila Kunis is $12 million as of March 2023.
Q. How much money does Mila Kunis make from endorsements?
A. Mila Kunis does endorse brands such as Christian Dior, Gap, Gemfields, and Jim Beam, but her earnings from these brands or endorsements are unknown.