Avril Lavigne and Mod Sun have reportedly ended their relationship. Sources for People stated that the duo have been in an on-and-off relationship for some time but are no longer together.
Meanwhile, pictures of Avril also went viral last week where she was spotted with Tyga inside a food joint, but a source for People revealed that they are only best friends.
Although Avril's representatives have not commented on anything, one of Mod's representatives disclosed further details about the pair's current relationship status and said:
"They were together and engaged as of three days ago when Mod left for tour so if anything has changed that's news to him. Mod will be performing tonight in Portland at The Hawthorne Theater."
Mod Sun has earned a lot from his successful career in the music industry
Mod Sun has gained recognition as a member of groups like Semester, Four Letter Lie, and Scary Kids Scaring Kids. He has also pursued a successful solo career and this has helped him accumulate a lot of wealth. According to Idol Net Worth, the 35-year-old's net worth is estimated to be around $11 million.
Sun released his first album, Look Up, in March 2015 which featured 15 singles and reached 15th position on the US Billboard 200. This was followed by Movie in March 2017 and was trending on top of the US Independent Albums and US Heatseekers Albums.
Mod then released three more albums including BB, Internet Killed the Rockstar and God Save the Teen. He has also released three EPs – The Hippy Hop EP, In MOD We Trust, and Happy as F*ck.
He is well-known for his mixtapes like I'll Buy Myself, Blazed by the Bell, First Take, and more alongside singles like Need That, My Hippy, Two, Runaway, Burning Up, Psycho Smile, and others.
He has been featured in films like Bashira, Measure of Revenge, and Good Mourning and has appeared on TV shows like Cooking on High and Ridiculousness.
---
Avril Lavigne and Mod Sun's relationship timeline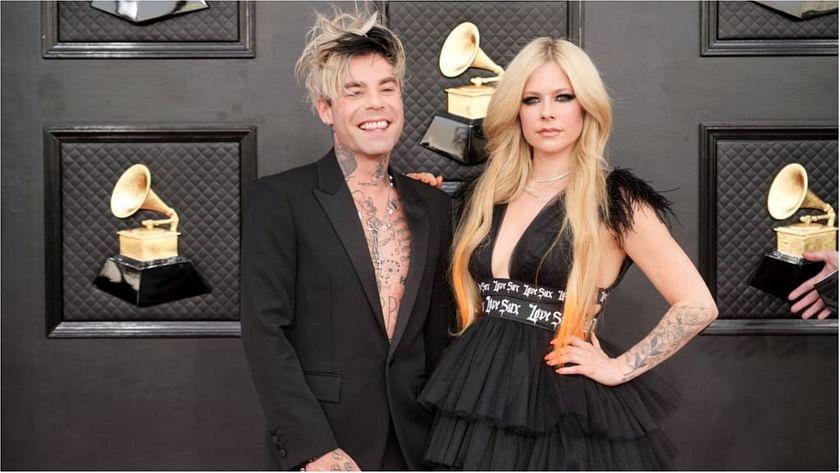 Avril Lavigne and Mod Sun started dating in 2021 and got engaged in April 2022. Lavigne also announced the news on social media and in an interview with People, she said that it was the best proposal she could ever ask for and that she was in Paris on a boat in the Seine River.
She continued:
"We had a violin player, champagne and roses. It felt like time stood still, and it was just the two of us in the moment."
Lavigne revealed that Sun's ring featured the words 'Hi Icon' on top of it and that Mod was aware of her wish to get a heart-shaped diamond as they have been wearing heart-shaped paved rings since the day they met each other.
Stating that she is excited to spend the rest of her life with Mod, Avril said:
"I look forward to having fun, creating, working together, touring together, growing together. It feels good to have someone who can help celebrate the good times, hold you through the tough ones, and be there for all the moments in between."
Lavigne's name was previously linked to some famous faces like Deryck Whibley, Brody Jenner, Chad Kroeger, and Phillip Sarofim.