Taylor Swift made headlines in April 2023 when news of her breakup with long-time boyfriend Joe Alwyn shook the world. Once again, the pop star has stunned social media users as many reports and sources have claimed that she has moved on and found love in 1975 frontman Matty Healy. The NZ Herald reported that a source close to the duo claimed:
"She and Matty are madly in love. It's super-early days, but it feels right. They first dated, very briefly, almost 10 years ago but timings just didn't work out."
The source also told NZ Herald how they are going to go public with their alleged affair as early as this weekend at the Grammy winner's concert in Nashville.
Furthermore, they also revealed that the news of Taylor Swift and Joe Alwyn separating might have blown up last month but the couple actually broke up in February 2023. They also said:
"They are both massively proud and excited about this relationship and, unlike Taylor's last one, which was very much kept out of the spotlight, deliberately she wants to 'own' this romance, and not hide it away."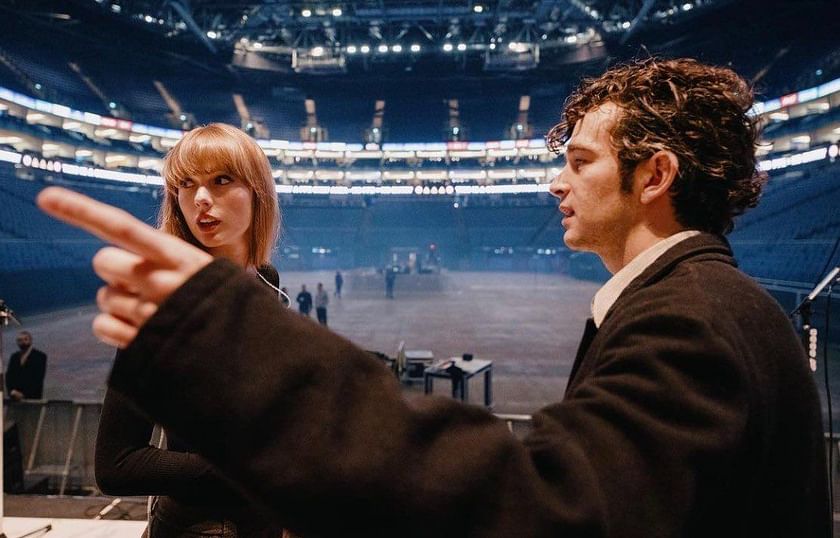 However, the news of their relationship stunned social media users, and many came up with hilarious reactions. One netizen talked about how her friend, who is a "swiftie", reacted when she heard the news about Taylor Swift dating Matty:
The source close to Taylor also informed the publication that she broke up with Joe in February and wanted to make sure that people knew there was no cross-over between Joe and Matty, and Taylor started dating Matty months after she broke up with Joe.
---
Social media buzzes as source talks about Taylor Swift's possible love connection with Matty Healy
Rumors are swirling about Taylor Swift's love life once again, this time with British musician Matty Healy. Fans of both artists have taken to social media to react to speculation about a possible romance between the two:
Amidst the dating rumors, fans have now stumbled upon a picture from January this year, where Taylor Swift can be seen posing with Denise Welch, Matty Healy's mother, as she attended the London's 02 Arena where her son performed. The mom and Taylor can be seen cuddling backstage as Matty performed.
---
Taylor Swift and her past relationships: A brief timeline
As reports came in about Taylor Swift breaking up with her longtime boyfriend, Joe Alwyn, and sources claimed that she might be in a relationship with Matty, social media users are wanting to know more about the dating history of the pop star.
It all started with Joe Jonas, who was in a relationship with the Blank Space singer in 2008, for less than four months.
As things did not work out well between the two singers, Taylor was in a relationship with Taylor Lautner in 2009, and allegedly, she wrote the song, Back to December for him.
After they broke up, news emerged about the pop star dating Jake Gyllenhaal. The duo dated for almost a year, and were also showcased in many magazines together.
Furthermore, she was also in a short-term relationship with Connor Kennedy and Harry Styles in 2012, and later dated Calvin Harris in 2015. However, things got super serious between Taylor and Joe Alwyn as the couple were together for eight years before deciding to part ways.