Cardi B recently shared a glimpse of her daughter Kulture's school lunch, and this left her social media followers drooling. Kulture is four years old, and Cardi posted a few pictures on Twitter that included a sneak peek of the lunches that had food items prepared at home like cheese, chicken nuggets, boiled corn, macaroni, fruits, chips, M&M, yogurt, and flavored milk. The rapper wrote:
"Kulture school lunch be everything."
The comments section of the post was flooded with reactions from the public, where one of them questioned if lunch breaks are 20 minutes long in schools.
---
Cardi B's followers share their reactions to Kulture's lunch box on Twitter
Cardi B's latest tweet featuring her daughter's lunch box has been going viral on different platforms, and the singer's followers reacted to the pictures on Twitter: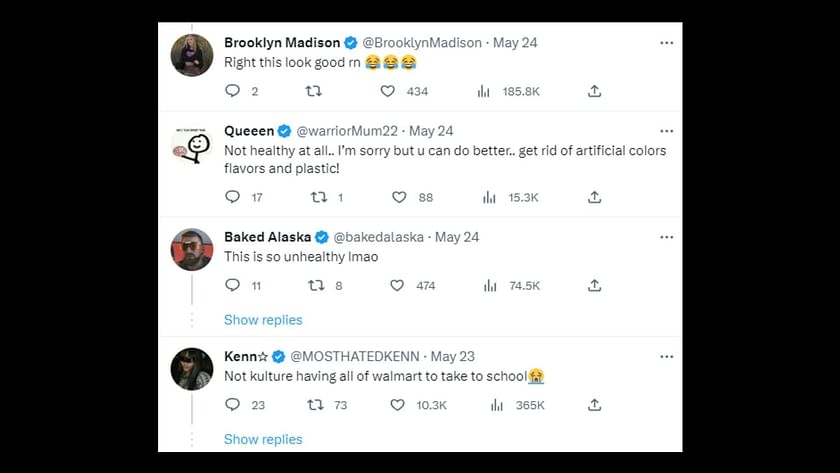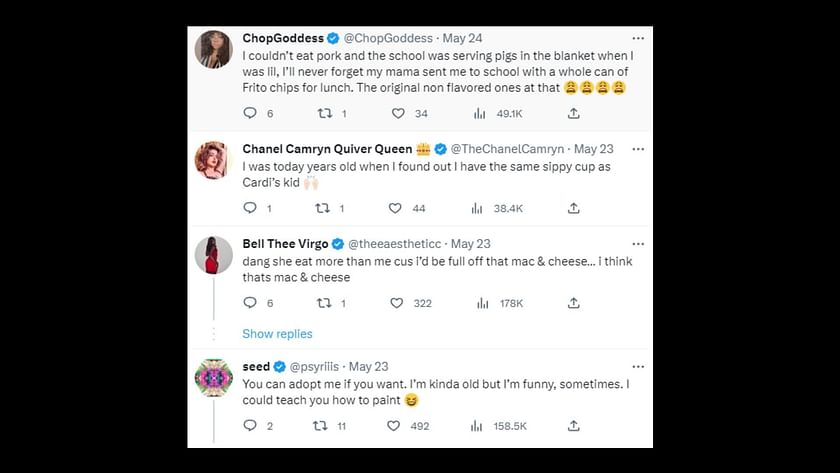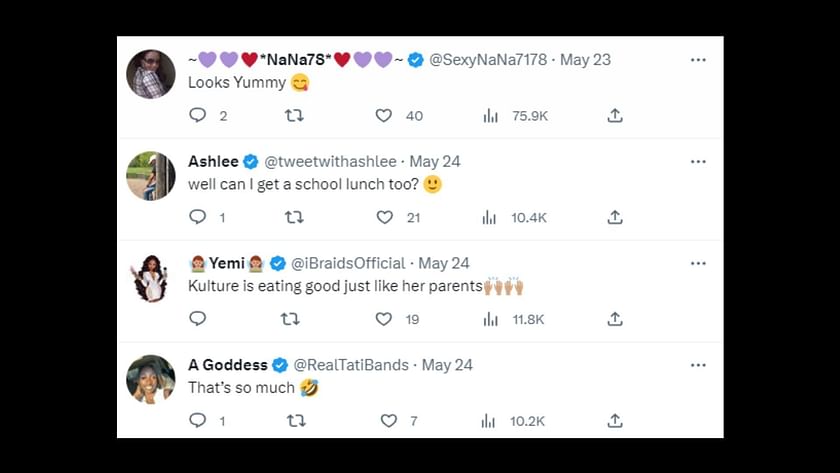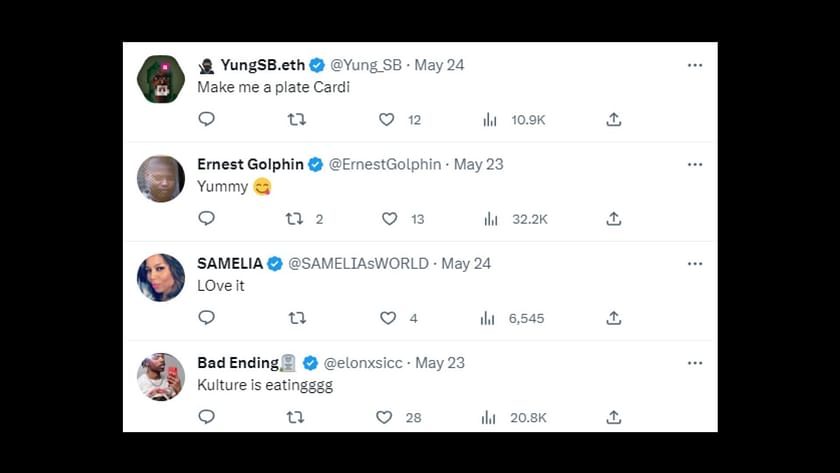 Kulture was born to Cardi B and Offset in July 2018. The duo started dating in 2017 and got engaged the same year. Cardi revealed the following year that she was pregnant, and a marriage license later disclosed that Cardi and Offset exchanged vows in a private ceremony in 2017.
Cardi and Offset separated in 2018, and although the former reportedly filed for divorce in 2020, the duo reconciled the same year. Cardi gave birth to their son in September 2021.
---
Kulture attended the premiere of The Little Mermaid earlier this month with Offset
Offset was spotted going for the premiere of The Little Mermaid on May 9, 2023. He brought his daughters Kulture and Kalea Marie with him for the event. Offset posted a few pictures from the event on social media.
Kulture was seen in a sweeping black gown with floral designs on the shoulders and white petals on the train while Kalea wore a white dress with black flowers on the shoulders. The girls added necklaces, long gloves, and sparkling rhinestones to complete their look.
Although Cardi B did not attend the event, she posted a video of Kulture getting ready for the event on Twitter and wrote:
"My gal."
---
Back in December of last year, Cardi shared a video on Twitter where she said that she is finding it hard to work on her music and tour due to her kids. She added that she is getting herself adjusted to being a mom. She also disclosed that she has anxiety issues. She continued:
"I've been having a lot of anxiety because I know, right after I drop my album, I have to go out on tour, and I have bad separation anxiety from my kids."
The 30-year-old released her first album, Invasion of Privacy, in April 2018, and it reached the first spot on the US Billboard 200. Cardi B is also popular for her singles like "MotorSport," "Bartier Cardi," "Be Careful," "Money," and more. She has been featured in a few films like Hustlers and F9 and in TV shows like Hip Hop Squares, Saturday Night Live, Hip Hops Squares, and others.