American rapper Cardi B and her spouse, Offset, are seemingly set to have their own McDonald's couple meal personalized, especially for Valentine's Day. A leaked image of the upcoming ad surfaced on social media, prompting netizens to erupt with hilarious reactions and memes.
The image of the promotional poster, where the full meal was on display, shows a large Hi-C Orange Lavaburst, a Coca-Cola, a baked apple pie, a cheeseburger, a quarter pounder with cheese, large fries, and a side of BBQ sauce. Above the food photos, was the title "The Cardi B & Offset Meal."
The photo went viral after it was revealed that the hip-hop pair had filmed a McDonald's Super Bowl commercial. Cardi B and Offset were spotted filming the TV advertisement in January.
The commercial promoting the Valentine's Day special meal from the fast food chain is anticipated to air on television during Super Bowl LVII. However, there has been no official word on when the TV spot will be released. Super Bowl LVII is set to begin on February 12 at 6:30 p.m. ET. It will take place in Glendale, Arizona, at State Farm Stadium.
One user @naasthegod sarcastically called the meal "McCheatin".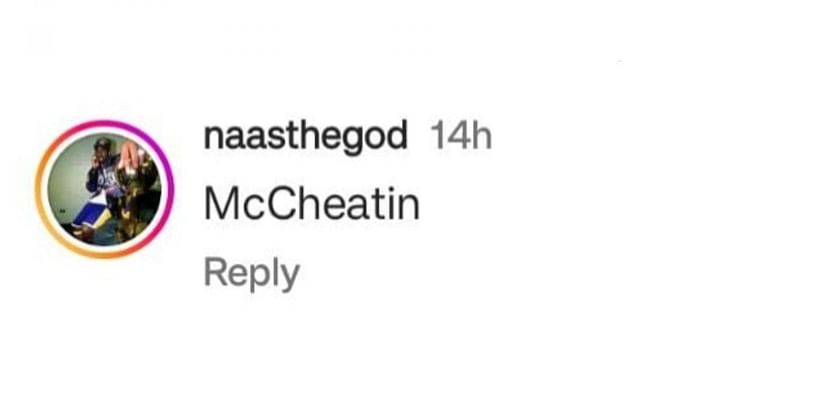 ---
Netizens mock Cardi B and Offset's McDonald's couple meal while hinting at the latter having multiple affairs
People are throwing jabs at the Migos rapper, referring to his 2017 cheating scandal. One person mockingly asked if the meal would come with multiple sides, just like Offset had in his relationship.
Another person wrote that they wouldn't willingly pay for an Offset meal, so their partner could also cheat on them. One person also made a pun and asked if the meal comes with a pack of "CHEAT-O's" since Offset has been notorious for cheating on Cardi B.
Others commented solely on the items offered in the special meal. Some argued that McDonald's should create unique offerings rather than simply charging more for items from their current menu.
Some even highlighted how unhealthy the entire meal was and urged the fast food chain should have collaborated with an organization that encourages healthy eating habits.
Here are a few of the reactions: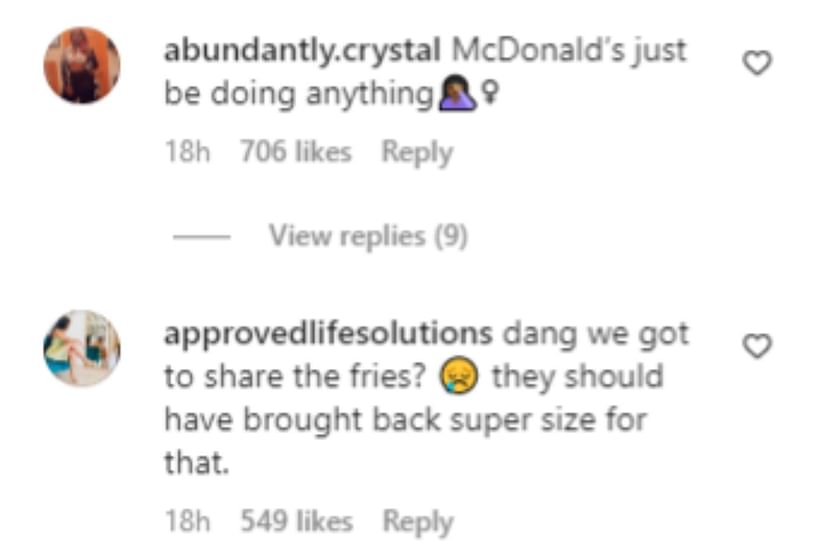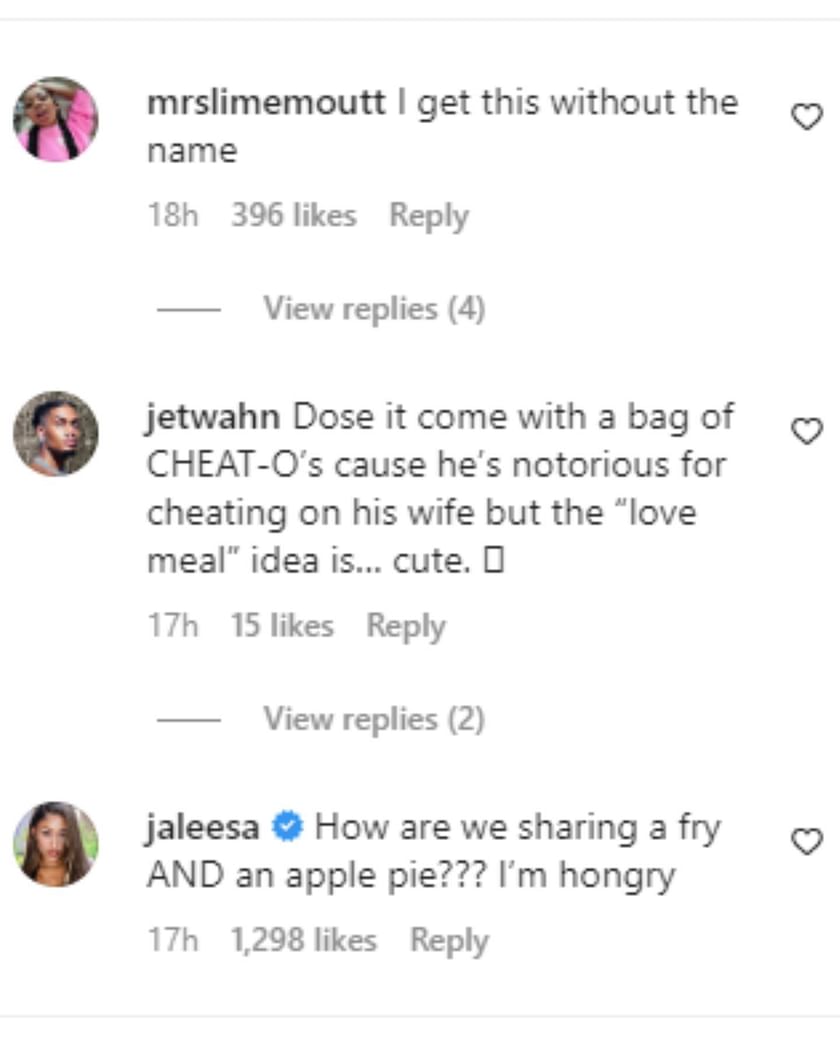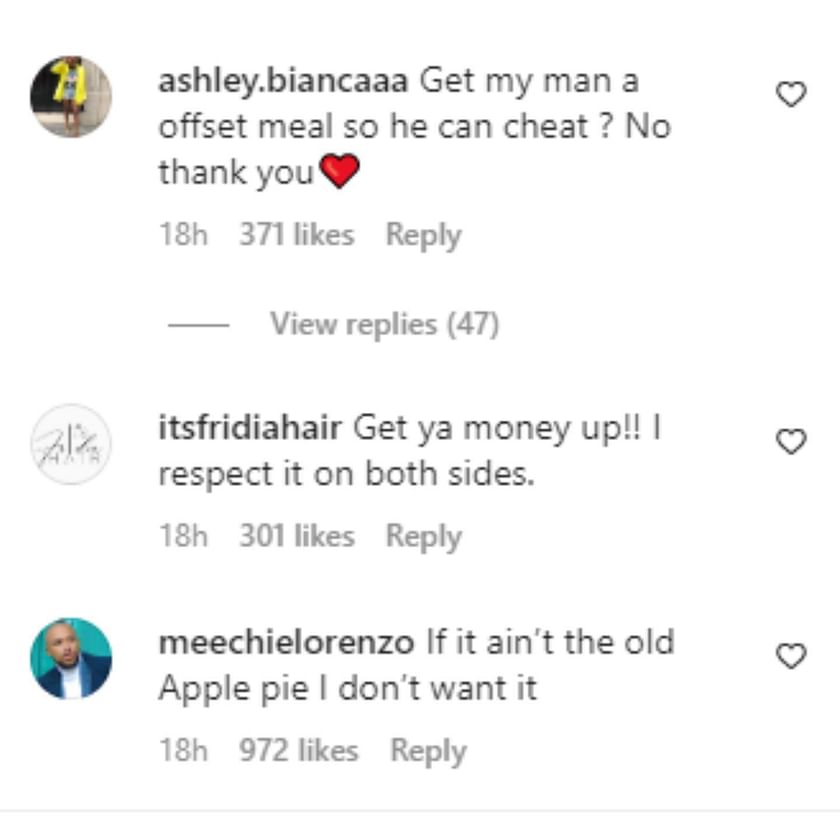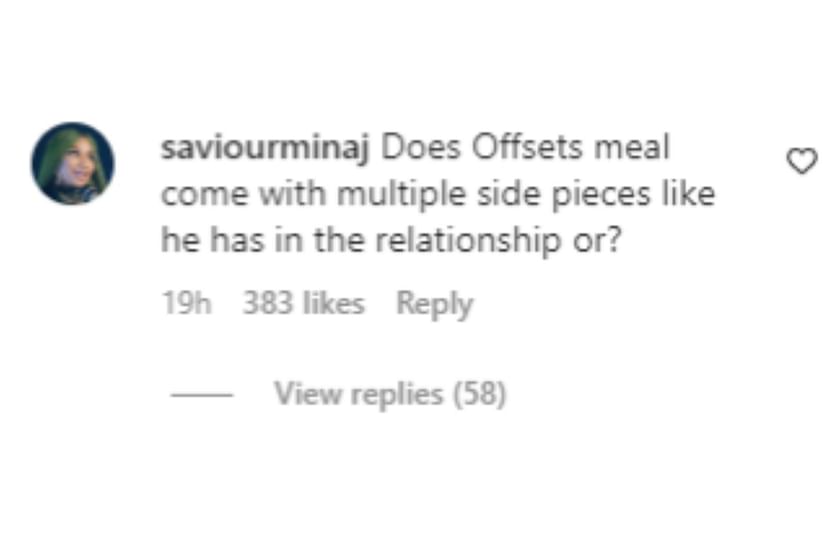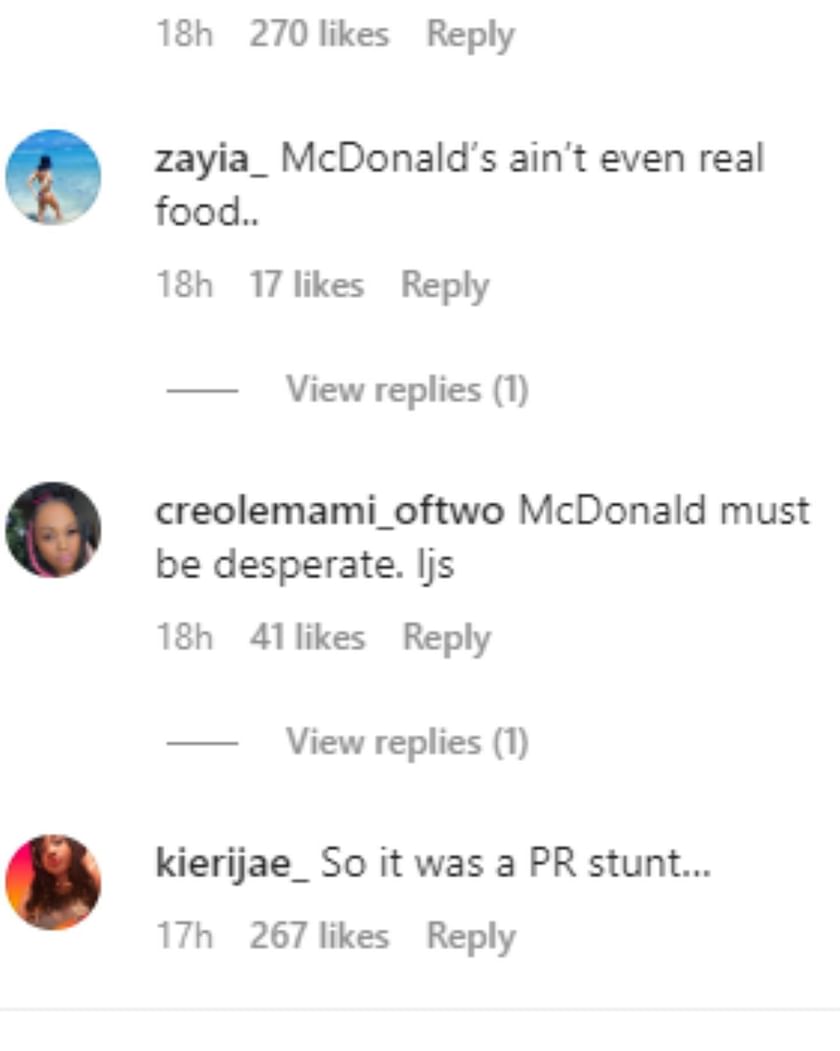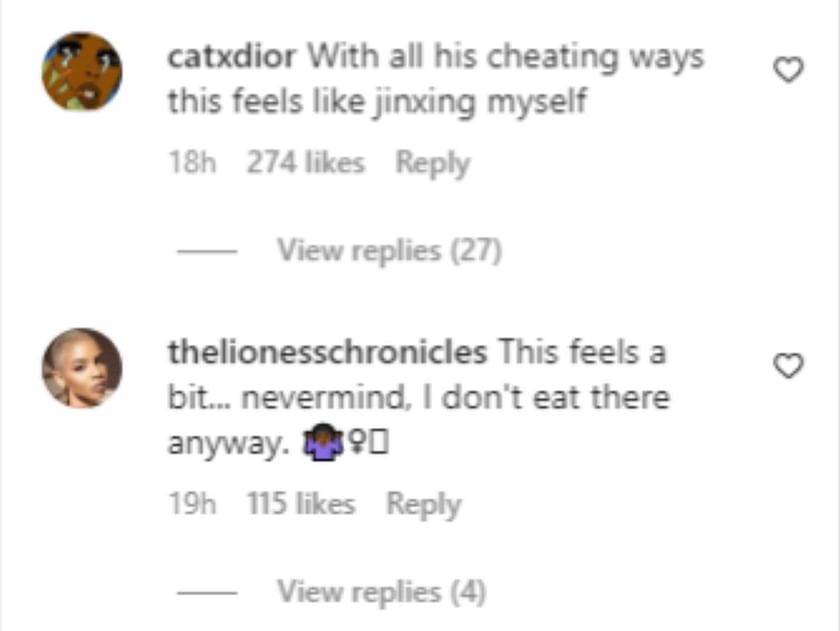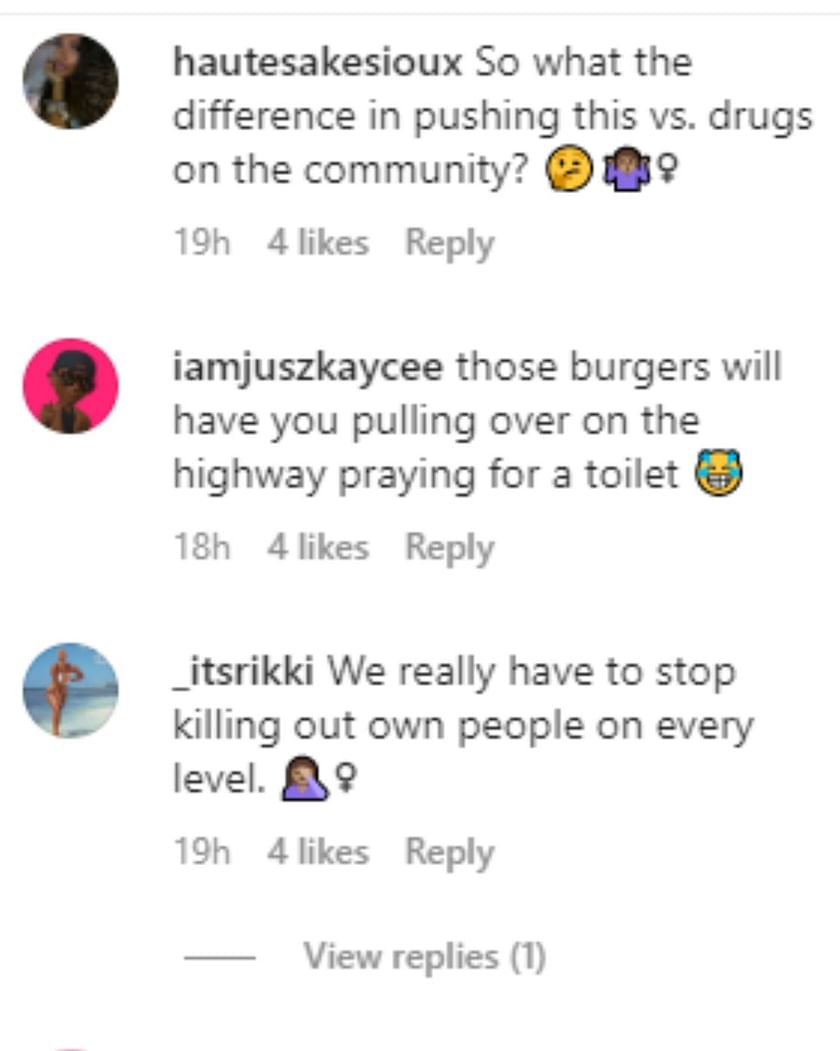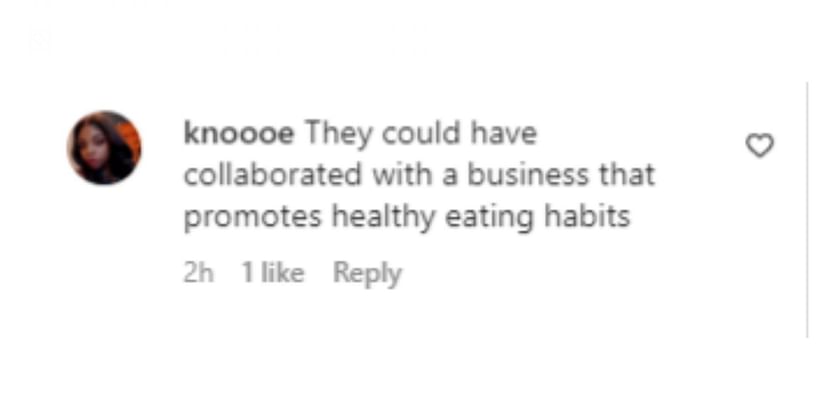 ---
Cheating allegations against Offset
In December 2017, cheating allegations were sparked against Offset when a video surfaced where he was allegedly seen with another naked woman inside a hotel. The rapper reportedly defended himself by saying that his iCloud was hacked. However, a few days later, Celina Powell, a model, claimed that she was carrying Offset's baby.
Neither Cardi nor Offset admitted to the cheating rumors. However, in a New Year's Eve public appearance, the WAP singer was spotted without her engagement ring.
Rumors of the couple filing for divorce also emerged. However, they later called it off and got back together. In April 2018, Cardi B addressed the cheating allegations against her partner and confirmed those. However, she also shared that she wanted to work on her relationship with Offset, hence her decision to stick together.