Julia Fox's recent TikTok video created a lot of buzz among the public. The video featured her giving a tour of the beautiful apartment she was residing in. In the same video, she also admitted that she does not prefer to flaunt her wealth because there are a lot of people who still do not have a home.
Situated in Manhattan, Julia's apartment looked normal and simple despite the fact that a few things were scattered. She stated,
"I never thought in a million years that I would do this, but I do believe in maximum transparency and so I am going to give you guys an apartment tour. I know I am going to get roasted. And whatever, but hopefully maybe somebody can watch this and be like 'maybe I'm not doing so bad.'"
---
Her bedroom was initially a living room and her smaller bedroom was a playroom for her son Valentino. There was a mirror on the wall that had pictures featuring people who passed away and were an important part of her life. The hallway had a whiteboard with her son's schedule for the entire day.
She then moved towards her bathroom and kitchen, which also had some shoeboxes. Her son's room had toys and artwork and Fox said that Valentino mostly stays away from that room. She said that the house has a few mice but she is happy that they helped in cleaning the crumbs left on the floor by her son.
---
Julia Fox has amassed a lot of wealth from her successful career in the entertainment industry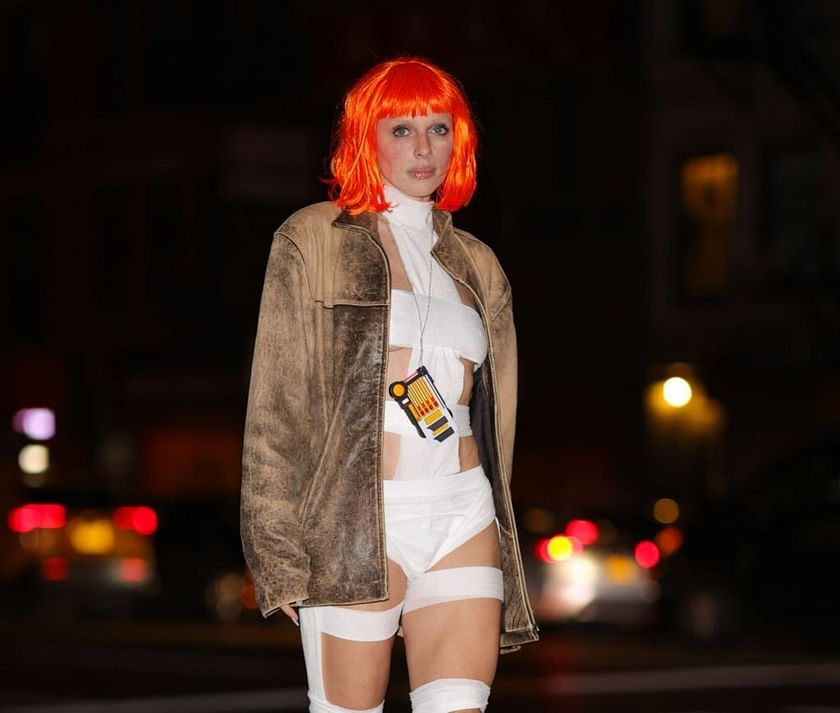 Julia Fox is well-known for her performances in different films and a few TV shows. She is currently established as a very popular face in Hollywood.
According to CelebrityNetWorth, the 32-year-old's net worth is estimated to be around $1 million. Her successful career in the entertainment industry has contributed a lot to her overall earnings over all these years.
Fox started her career in modeling and has been featured in campaigns for fashion houses like Diesel, Coach New York, and Supreme. She made her feature film debut with the 2019 crime thriller film, Uncut Gems. Directed by Josh Safdie and Benny Safdie, the film received a positive response from critics and audiences and grossed around $50 million at the box office.
---
She then portrayed Scarlet in the 2020 erotic drama film PVT Chat. It also received positive reviews and its world premiere was held at the Fantasia International Film Festival in 2020.
She appeared as Vanessa Capelli in the 2021 period crime thriller film, No Sudden Move. Directed by Steven Soderbergh, the film was released directly on HBO Max and featured Don Cheadle, Benicio del Toro, David Harbour, Jon Hamm, Amy Seimetz, Brendan Fraser, and others in the lead roles.
Julia Fox has featured in TV shows like Acting for a Cause and Ziwe and music videos of Jackboys and Nothing Good. Her upcoming projects include two films titled Puppet and The Trainer.