Popeyes is all prepped for a hot and flavourful new year with the return of an old favorite. The Louisiana-based fried chicken fast-food restaurant chain is bringing back its fiery hot Ghost Pepper Wings this January. Available for a limited time, the extra-hot wings will be returning with a wide range of offers and value deals allowing customers to enjoy them without burning a hole in their pockets.
The returning Ghost Pepper Wings will be available in stores starting January 5. Customers who want to try out the returning chicken wings can order them at the nearest store, or through pick-up and delivery orders made on the chain's app or website. Also returning to the menu along with the wings are the chain's two most popular sweet treats - Blueberry Lemon Pie and Strawberry Cheesecake.
The fast food chain took to its website to announce the return of the Ghost Pepper Wings, with Sami Siddiqui, President of Popeyes North America, quoting:
"Our Ghost Pepper Wings have been a fan favorite amongst our guests, combining the perfect amount of spice and flavor for wing lovers. The holiday season can be tough on everyone's wallets, and we're so excited to bring back Ghost Pepper Wings at an incredible value that can't be beat."
---
All you need to know about Popeyes Ghost Pepper Wings and other returning items
Ghost Pepper Wings are finally returning to Popeyes after a long wait of almost three years. Made with a spice mix that contains real Ghost Peppers, the returning chicken wings promise to be really, really hot, making it a treat for spice lovers. Customers who may be sensitive towards the heat may need to pair it with a sweet beverage, or the chain's returning Blueberry Lemon Pie and Strawberry Cheesecake.
For those who have never tried either of the returning items, here's what you can expect from them:
Popeyes Ghost Pepper Wings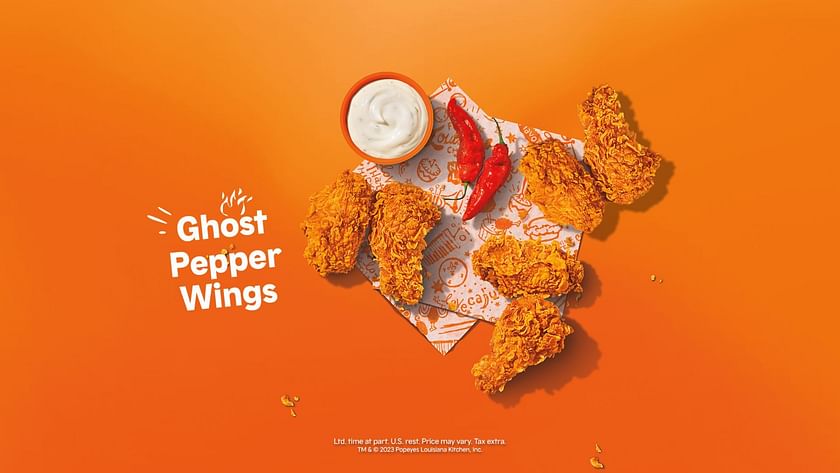 The chain's returning Ghost Pepper Wings feature six crispy chicken wings that are marinated in a ghost pepper spice blend for at least 12 hours. The marinated wings are then hand-battered and coated with a breading mix before being fried in a piping hot oil. The hot-n-crunchy treats are served with the chain's buttermilk ranch and can be enjoyed at a special price of six for $5.
Apparently, customers can also get the returning chicken wings in packs of 12 and 24 at a suggested price of $12 and $24, respectively.
---
Popeyes Blueberry Lemon Pie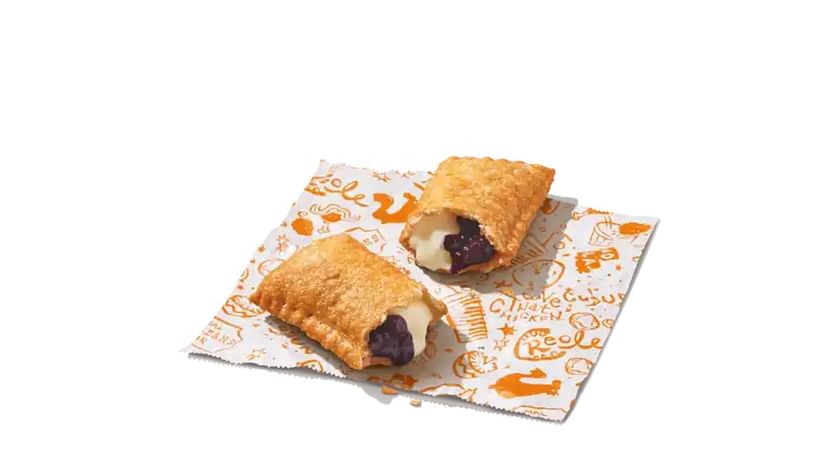 The returning Blueberry Lemon Pie is loaded with flavorful blueberries and cream cheese. Finished with a touch of lemon flavor, the flaky, turnover-style fried pastry delivers the perfect amount of fresh sweetness in every bite.
This sweet treat will be available at a suggested price of $1.99.
---
Strawberry Cheesecake Cup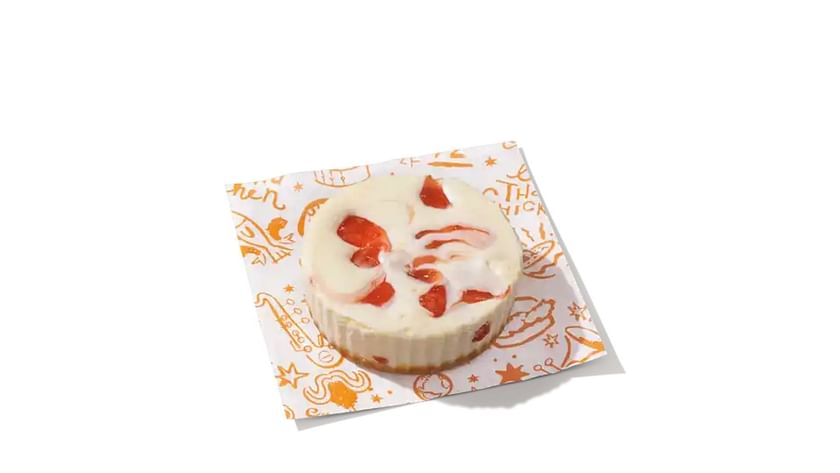 The chain's Strawberry Cheesecake Cup comes with a thick and rich cheesecake filling that is mixed with strawberry puree on a graham cracker crumb crust perfectly portioned in an individual cup.
Customers can enjoy the limited-time Strawberry Cheesecake Cups at a suggested price of $3.99.
---
To mark the return of the long-awaited Ghost Pepper Wings, Popeyes is also giving away 200 bonus points with every purchase of the limited-time item. The fast food chain has not put any caps on how many points a customer can gain during the offer period.