The beginning of June every year marks the start of Pride Month, and with the start of the same, another brand, Build A Bear, has come under fire for its newly launched 'Pride Merchandise.'
Several pictures of the brand have been flooding social media recently, where its newly launched LGBTQ merchandise can be seen, with the claim that Build A Bear has sworn to donate a chunk of the proceeds to its namesake foundation, which works closely with other organisations to promote diversity, equality, and inclusion.

From gift sets to rainbow frogs and even teddy bears wearing colourful clothes, Build A Bear's newly launched merchandise has been the talk of the town as many social media users have been slamming it for promoting "wokeness."
Since many brands like Target, Nike, and even Bud Light have recently been facing the heat for the same reason, social media users are alleging that Build A Bear too, would be facing backlash and boycotts from netizens.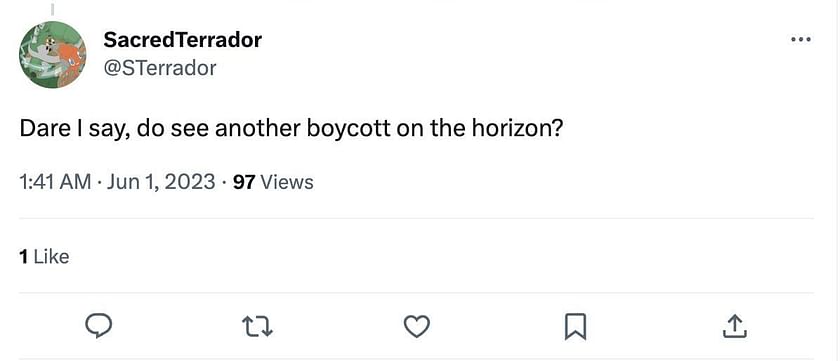 ---
"Boycott Build-A-Bear!": Social media users slam the brand for introducing LGBTQ merchandise for kids ahead of Pride Month
The popular toy retailer, known for its customizable stuffed animals, has sparked a heated debate on social media as it embraced inclusivity by introducing LGBTQ merchandise for kids just ahead of Pride Month. The brand's decision to celebrate diversity and support the LGBTQ community has drawn massive criticism, igniting a discussion among netizens.
Many social media users took to various platforms to argue that it is an example of "wokeness," writing:
As soon as Twitter user @LsForLibs posted the pictures, several users commented and stated: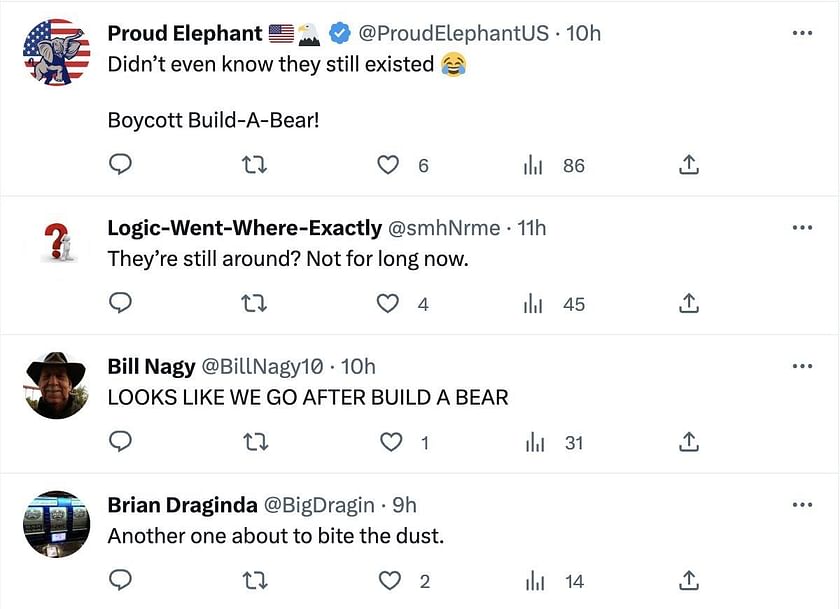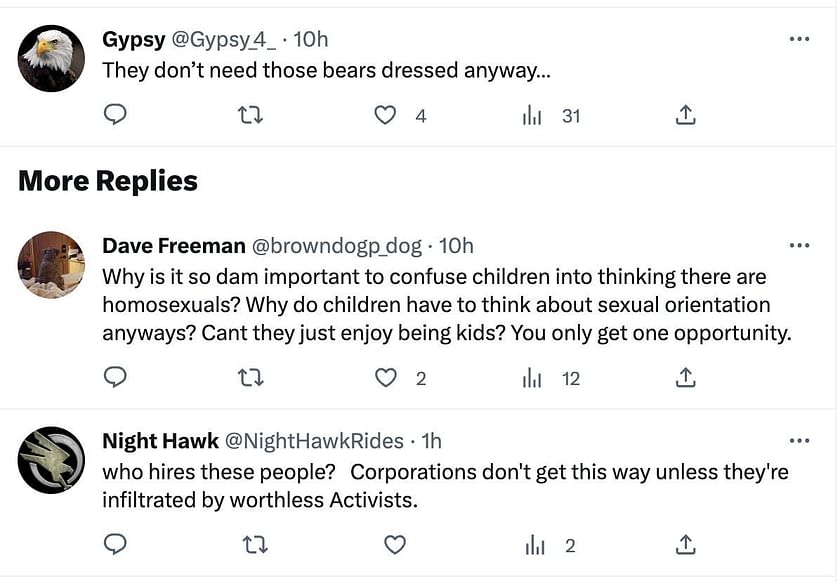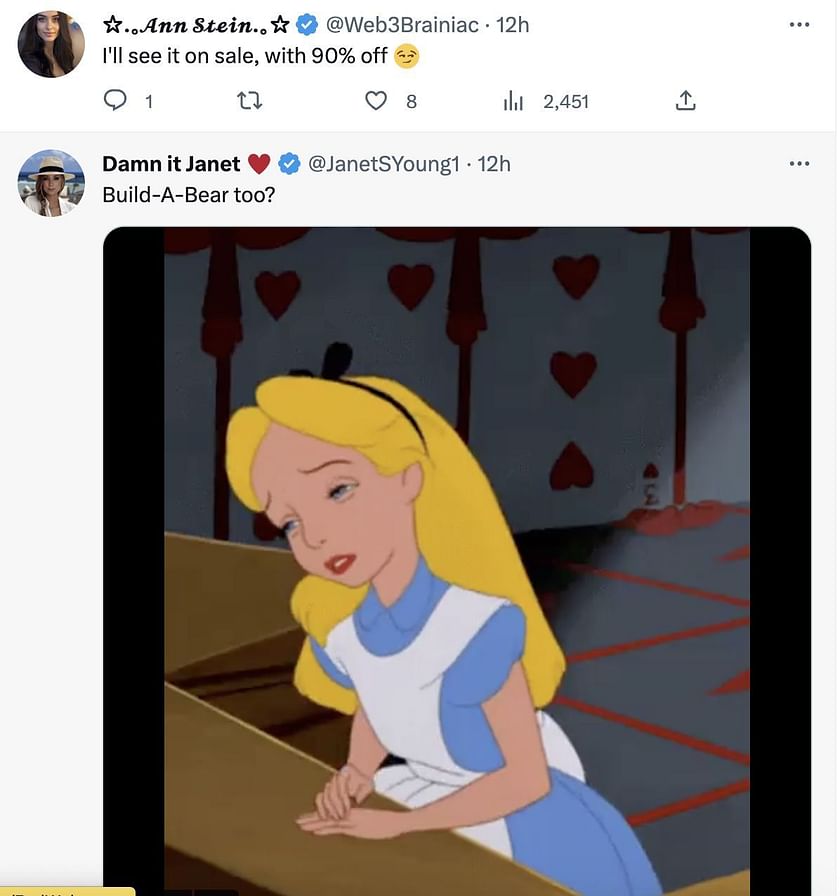 Another Twitter account, @EndWokeness, uploaded the brand's Pride merchandise images too, which brought a lot of hateful comments: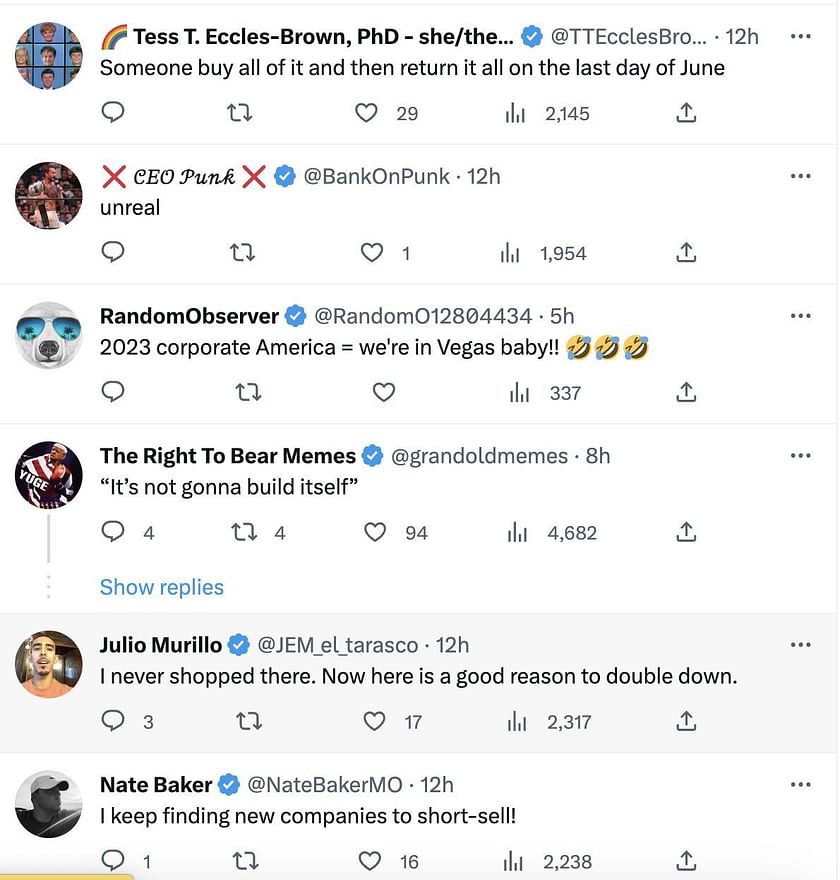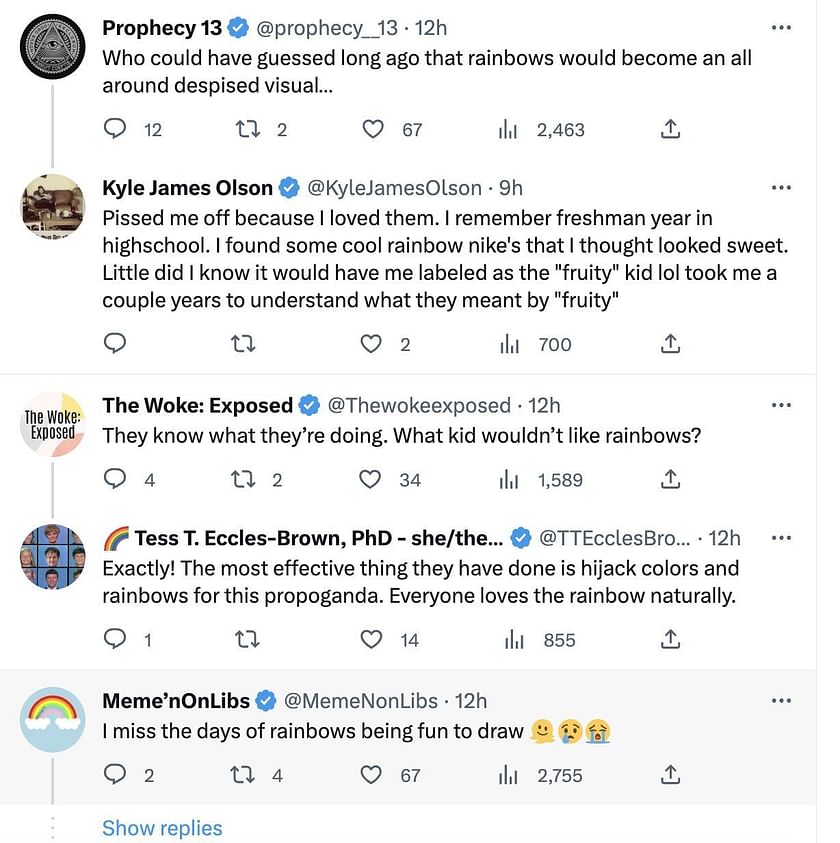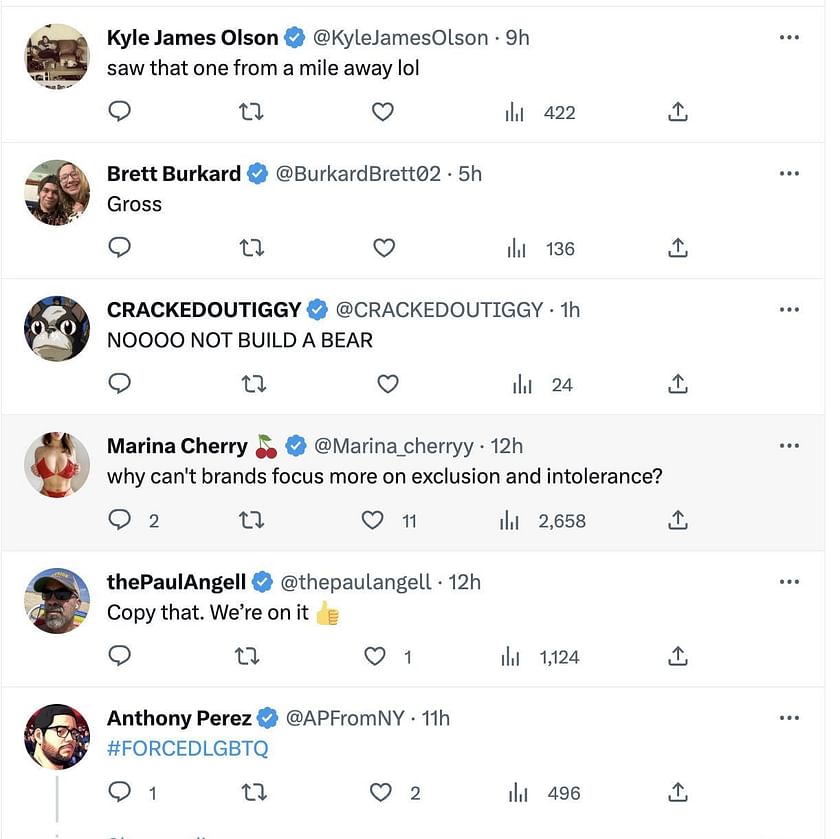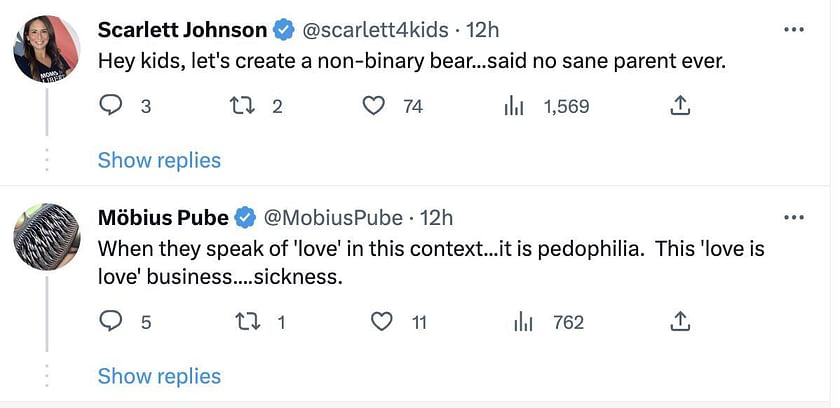 Internet users have been seen getting more and more intolerant towards brands introducing Pride merchandise in recent times. This week has seen several netizens bashing brands like Pet Smart, Target, Nike, Marvel, and many more for participating in the awareness towards LGBTQ.
Talking about the current situation with the kids brand, the American retailer has not responded to the latest backlash at the moment. However, the call for a boycott continues on the online space.
Edited by Abhipsa Choudhury