Victor Allen's, the top-selling coffee brand in the country, is joining hands with Snickers and Twix for the launch of their Ready-to-Drink Iced Coffees.
Offered in two distinct varieties, Victor Allen's® SNICKERSTM and TWIXTM Iced Coffees will be available nationwide beginning March 16 and beyond. Coffee fans can look forward to a refreshing beverage that carries the distinct flavors of Twix and Snickers.
Consumers may purchase the new Ready-to-Drink Victor Allen's® SNICKERSTM and TWIXTM Iced Coffees at all major retailers around the country, including Walmart, and online.
Packed with 220 calories each, the new beverages will be available in 13.7 oz bottles all across the country. Fans can get this ready-to-drink iced coffee beverage for $2.98.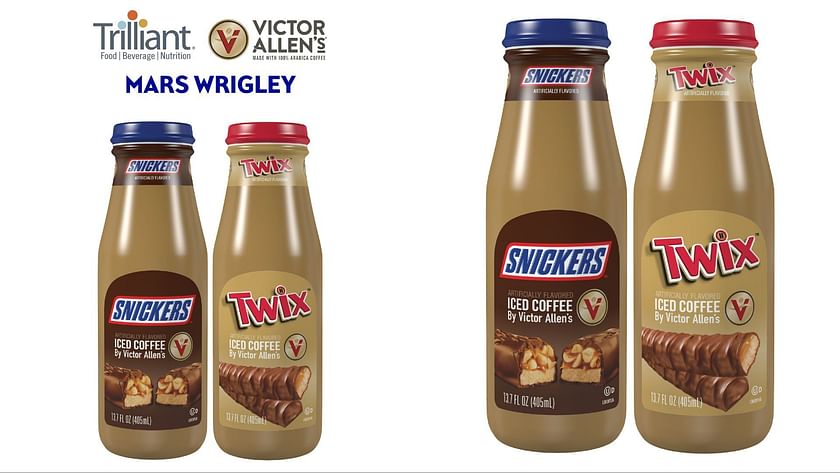 Victor Allen's and Mars introduced the two new beverages through a joint press release, with Zac McAuley, Trilliant (parent company of Victor Allen's) Senior Brand Manager, quoting:
"At Victor Allen's®, we understand the trends of where coffee is headed with consumers wanting new & exciting flavors to treat themselves daily in a convenient RTD format."
Promising even more exciting innovations in the future, McAuley added:
"We're excited to tap into these trends in partnership with such historic Mars Wrigley brands like SNICKERS® & TWIX®. We look forward to bringing innovations to market that push the traditional limits of coffee for years to come. Stay tuned."
---
Snickers and Twix Iced coffee beverages carry the classic flavors of the two popular chocolates
Offering fans an excitingly new way to enjoy the flavors of their favorite Snickers and Twix chocolates, Victor Allen's is introducing a new Iced Coffee beverage that is guaranteed to leave you wanting for more. Made up of real cream and sugar, the ready-to-drink beverage offers the perfect mix of classic chocolate flavors that fans have come to love through the years.
While Victor Allen's® SNICKERS™ Iced Coffee carries distinct Snickers flavors with a subtle undertone of bitter-sweet yet refreshing coffee, the TWIX™ Iced Coffee offers you a similar experience to the Twix flavors that fans love.
Both the Snickers and Twix flavors are guaranteed to offer you a refreshingly sweet experience with every sip while charging you up with the right amount of energy you need to get through the day.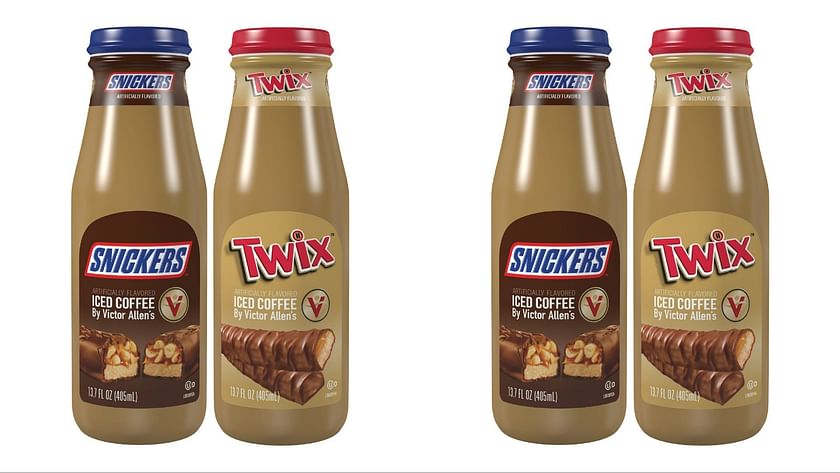 Adding to the joint press release, Martin Terwilliger, Senior Marketing Director, Mars Wrigley said:
"Mars is delighted to team up with Victor Allen's® to provide consumers with a whole new way to enjoy the beloved flavors of SNICKERS® and TWIX®, in an entirely new format."
Fans can get their hands on the new ready-to-drink Snickers and Twix beverages across all major retailers across the country. As of now, the beverages are also available on Walmart.com for around $2.98 each.