The iconic Indian soda, Campa Cola, is all set for a comeback after Reliance announced the return of the nostalgic beverage. The soda is returning to the Indian markets this summer under the banner of businessman Mukesh Ambani-led Reliance. The company acquired Campa from Pure Drinks Group last year in August for over $2.7 million.
The first three drinks making a comeback include the iconic Campa Cola, Campa Lemon, and Campa Orange. Following a long absence of over three decades, the brand has promised the same nostalgic taste but in a new contemporised avatar. Fans of the Indian beverage can expect to enjoy the same "The Great Indian Taste" from the 1970s.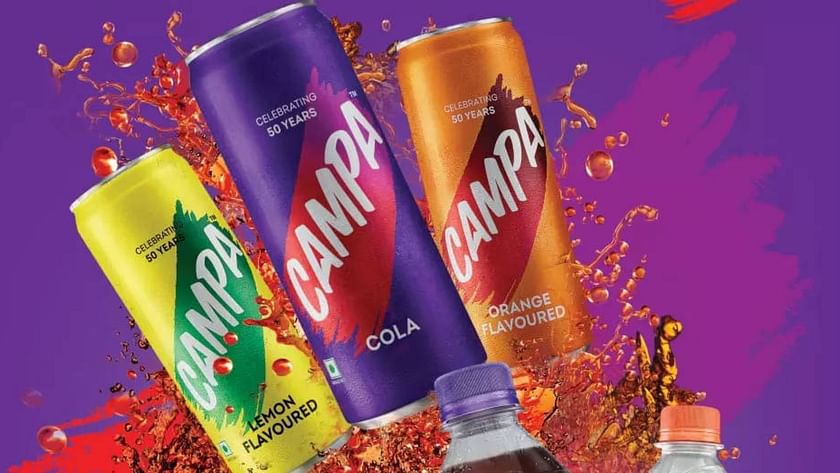 Announcing the return of the Indian beverage, a spokesperson for the Reliance Group said:
"By presenting Campa in its new avatar, we hope to inspire consumers across generations to embrace this truly iconic brand and trigger a new excitement in the beverage segment."
Briefing customers about the upcoming offerings for the brand, the spokesperson added:
"The Campa portfolio will initially include Campa Cola, Campa Lemon and Campa Orange in the sparkling beverage category."
---
Campa Cola began it's journey as an alternative to Coca Cola
Unlike Coca-Cola, which has long been a global company, Campa Cola only emerged when major soda brands, including Coca-Cola, were forced to leave the Indian market in 1977 following unfavorable regulations. With no major brands to compete with, the Coca-Cola alternative soon began to reign in the hearts of its customers with its refreshing flavors.
What started as a simple alternative soon turned into an iconic Indian beverage. From the classic Campa to its several other variants, including Orange, Lemon, and more, the brand started taking over the hearts of Indian customers with its refreshingly sweet flavors.
Campa had a distinct flavor profile to it, which was as refreshing as the original Coca-Cola. Produced for the Indian tastebuds, the beverage brand focused greatly on making the drinks with the most nostalgic flavors for an extra kick of freshness.
However, Campa's "The Great Indian Taste" started fading away from the market as soda giants, including Coca-Cola, Fanta, and Pepsi, returned to take over the market by 1993. Soon after, Indian soda started disappearing from store shelves and the business was shuttered down in the following years.
As of now, the iconic beverage will return to stores this summer. While the cold beverage will first start making its way to stores in Andhra Pradesh and Telangana, it will be rolled out across the country soon after. Although the pricing is yet to be revealed, the company has announced that the drinks will be available in five different sizes, ranging from 200-ml to 2-litre bottles.