Paul Pelosi was left hospitalized as home intruder David DePape attacked him with a hammer after breaking into U.S. House Speaker Nancy Pelosi's San Francisco home.
Following the former's hospitalization, an audio of his 911 call during the invasion went viral on social media. According to CNN, Pelosi called 911 and spoke to the dispatcher in "code language."
He reportedly did not mention that he was under attack but managed to inform the emergency dispatcher that he was in trouble. As per Politico, Pelosi was able to contact officials after telling the intruder he needed to use the washroom, where the phone was charging.
San Francisco Police Department Chief Bill Scott praised the dispatcher for her quick understanding of the situation and rapid intervention:
"Based on her experience and her intuition, she basically figured out that there was something more to this incident than what she was being told. Her actions, in my opinion, resulted in both a higher priority dispatch and a faster police response. I think this was life-saving."
However, the cryptic audio of the 911 call left netizens confused, and many dubbed the situation as "weird":
The Independent reported that police arrived at Pelosi's residence nearly three minutes after the phone call and caught the suspect. David Depape was charged with "attempted homicide, assault with a deadly weapon, elder abuse, burglary: and "several other additional felonies."
As per the U.S. Capitol Police, Nancy Pelosi was in Washington with her protective detail at the time of the home invasion incident. Meanwhile, Paul Pelosi underwent surgery to treat a skull fracture and "serious injuries to his right arm and hands" at Zuckerberg San Francisco General Hospital.
---
Twitter reacts to Paul Pelosi's 911 call during home invasion incident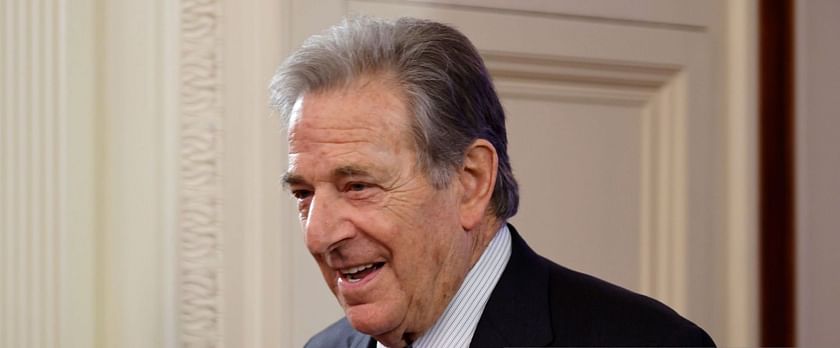 On Friday, October 28, Paul Pelosi was attacked with a hammer after intruder David DePape invaded his and House Speaker Nancy Pelosi's San Francisco residence and asked "Where is Nancy?"
Following the incident, an audio of the former's emergency-911 call went viral online. Pelosi reportedly spoke in "code language" and told the dispatcher that there was a man inside his home who said he would wait for Pelosi's wife.
He also mentioned that the male was unknown, but noted that his name was David and that he was "friend." As the audio circulated on social media, netizens were left confused by the cryptic nature of the call. Many also took to Twitter to react to the audio:
As reactions continued to pour in online, Pelosi spokesperson Drew Hammill thanked the public for their support on the House Speaker and her family's behalf:
"The Speaker and her family are thankful for the outpouring of support and prayers from friends, constituents and people around the country. The Pelosi family is immensely grateful to Mr. Pelosi's entire medical team and the law enforcement officers who responded to the assault. The family appreciates respect for their privacy during this time."
Meanwhile, San Francisco Police Department Chief William Scott said that the attack was "intentional and wrong":
"We know that this was not a random act this was intentional and it is wrong. Our elected officials are here to do the business of their cities, their counties, their states, and this nation. Their families don't sign up for this, to be harmed. And it is wrong."
Reports suggest that Paul Pelosi is expected to make a complete recovery. It remains to be seen if he will open up about his viral 911 call following his recovery in the future.