One Day at a Time star Valerie Bertinelli addressed what's been going on in her life following her divorce from Tom Vitale. Bertinelli posted a video on social media saying that although it has been a painful experience, she is feeling better now.
She said:
"I believe that a lot of emotional pain is stored in the body, and I'm doing my best to heal from it in every way – my therapy, my journaling, my meditation, rolfing."
She spoke about her experience as many others have been through the same thing and added that she is "over it." Bertinelli said that someone asked her about the one thing that helped her in recovering, and her reply was "lightbulb."
---
She mentioned feeling happy and grateful for a life she can enjoy now, stating that everyone deserves to live a beautiful life.
She mentioned:
"So yes, I have moved on from the s***** part, and I'm going into the really hard, hard part that has the most benefits to it. So come along with the journey. Come if you want to. If not, I'll block you if you want to say something snide and rude to me 'cause I don't tolerate that anymore. How 'bout that?"
---
Valerie Bertinelli and Tom Vitale exchanged vows in January 2011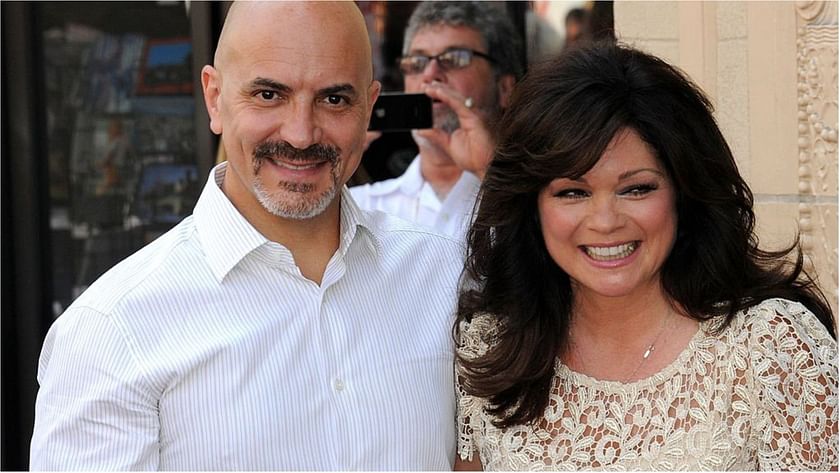 Valerie Bertinelli and Tom Vitale first met in 2004 through Valerie's brother Patrick and got engaged in 2010. They tied the knot in January 2011 and although they were planning for a small event, they organized a big ceremony with 100 guests in attendance.
The wedding was attended by Valerie's costars Jane Leeves and Wendie Malick alongside her former partner Eddie Van Halen and their son Wolfgang.
While speaking to People, Bertinelli said that she was feeling happy to call Vitale her husband.
She stated:
"I think I got tired of calling him 'my spousal equivalent.' It's nice to call him my husband. It feels appropriate."
Bertinelli appealed for legal separation from Vitale due to irreconcilable differences in November 2021 and divorce in May 2022. Valerie mentioned in a TikTok video that she was going through a tough phase.
Vitale then challenged the prenup he and Bertinelli signed before their marriage and asked for spousal support of $50,000 alongside attorney fees worth $200,000.
Following her divorce, Valerie said that she would prefer to be alone and that she is having trust issues. Their divorce was finalized in November 2022 and she celebrated her first New Year's Day.
She shared a video at the time where she said that she is feeling happier now and that she is not worried about 2023.
---
Valerie Bertinelli has appeared in various films and TV shows
Valerie Bertinelli is well-known for her performance as Barbara Cooper Royer in the CBS sitcom, One Day at a Time. She made her debut with the CBS drama series, Apple's Way.
The 62-year-old has appeared in various other TV shows like Battle of the Network Stars III, Fridays, Faerie Tale Theater, I'll Take Manhattan, Family Guy, Boston Legal, and more.
She has also been featured in films like Young Love, First Love, The Promise of Love, The Princess and the Cabbie, Rockabye, In a Child's Name, and others.