Famous Ugandan TikTok star Asia wa Charles, also known as Asia Namirembe, passed away on January 27, 2023, at the age of 36. The news was confirmed by SB4 Media's Rogers Sebunya, who has requested everyone to pray for the well-being of her family members.
Asia's family stated that she was suffering from stomach pain and toothache for a week. When the situation worsened, she was immediately hospitalized and had to undergo emergency surgery. However, she did not survive the surgery and was announced dead on Friday morning.
Following her death, her friend Charles, expressed his grief in a video recorded by NBS entertainment journalist Kayz at Asia's vigil. He described Namirembe as his best friend and said that he would miss her as she was an entertaining personality and was loved by everyone at the places where she went to. Charles further stated that they were preparing for a few more shows.
---
"I feel truly saddened": Netizens pay tribute to Asia wa Charles in the wake of her demise
Asia wa Charles was known for being open-minded, and her supposed "love affair" with Charles grabbed the attention of the headlines. While the duo was shooting for wedding apparel advertising, the news went viral on social media that they had tied the knot.
The Tiktoker had created several videos with Charles. Moreover, SB4 contributed to making Asia a popular social media personality, and her fans and followers loved her for her dance and skits with Charles. They even appeared together at various events as a couple.
Since Asia wa Charles gained recognition for her entertaining content on TikTok, as soon as news of her untimely death surfaced on the internet, Twitteratis flooded the social media platform with tributes.
---
Several well-known social media personalities recently attended Asia wa Charles' funeral on January 30
Asia's funeral was held on January 30, 2023, at Nakasoga village in Kirumba sub-county in Kyotera District. The funeral was attended by well-known social media personalities alongside Frank Abaho, who is the President of TikTokers Association in Uganda. He praised all the TikTok stars present there for adjusting their time to pay their respects to Asia.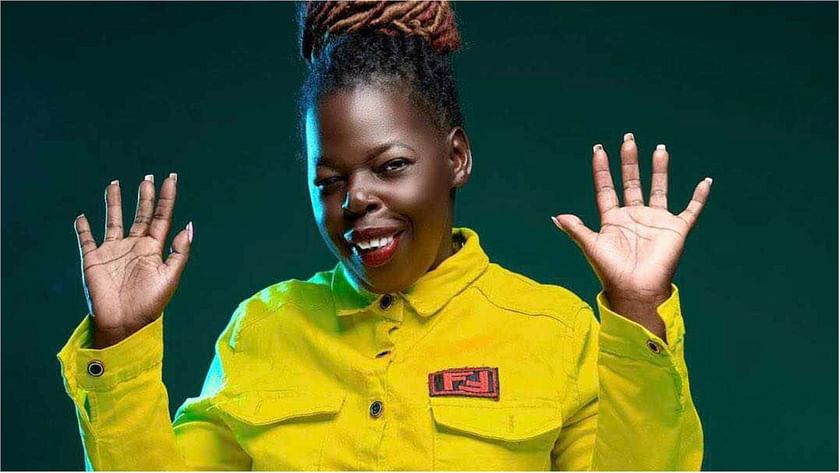 The funeral witnessed the presence of several other celebrities. Robert Kyagulanyi Ssentamu, aka Bobi Wine, of the National Unity Platform was also present and asked all the TikTok stars to use the platform to increase awareness on various issues. It turned out, Robert used to be a classmate of Asia and the duo also belonged to the same village. He stated:
"TikTok is not only for fun, you are influential people who can change this world, use the platform appropriately."
Asia's friend Charles, who is often referred to as her husband, also spoke to the attendees and clarified that he and the Ugandan TikToker were not married. Charles further stated that he and Asia collaborated on TikTok videos despite being described as husband and wife on different websites.