A heartwarming video of a rescue dog holding his new owner's hand has gone viral across social media platforms. In the video, Loki, the rescue dog can be seen looking serene and curious about the change in the environment.
Netizens endlessly reposted the video across different apps and couldn't stop smiling at the short clip. Since the video went viral, the netizen who posted the clip has garnered a massive following under their TikTok account.
The viral footage has amassed over 7 million views on TikTok alone. Loki's paw can be seen in his new owner's hand. The text in the video reads:
"I adopted this dog and he held my hand the whole way home."
The caption read- "He's such a sweet boy."
Those interested in watching the video can view it on @abigailada12's TikTok page.
In another TikTok video, the new dog owner Abigail Arellano revealed that she adopted the dog from the Oconee Humane Society in Seneca. While sharing the backstory of Loki's adoption, she stated that she had been fostering the dog after he came in unwell to the shelter where she is an employee.
In a video, Arellano said:
"He was really sick, he was on anti-nausea medicines and everything like that and he needed somewhere to go home because he couldn't stay at the clinic all the time. He was too sick to go back to the adoption floor."
Arellano added that she ended up getting attached to Loki, which led to his adoption.
It seems like the rescue dog is enjoying his new life at home. From the TikTok videos uploaded on Arellano's feed, it seems as if he hit it off with the family's other dogs. He also seems to enjoy spending time with the TikToker's son.
---
Netizens react to the viral rescue dog video
The short clip was uploaded to the video-sharing platform just a week ago and has been re-posted and reacted to on several other apps including YouTube and Instagram. It is safe to say that netizens love watching dog videos. The hashtag "rescue dog" has amassed nearly 10 billion hits on TikTok.
Internet users swooned over Loki and complimented him endlessly. Many were glad to hear that he got adopted into a loving family. A few comments online read: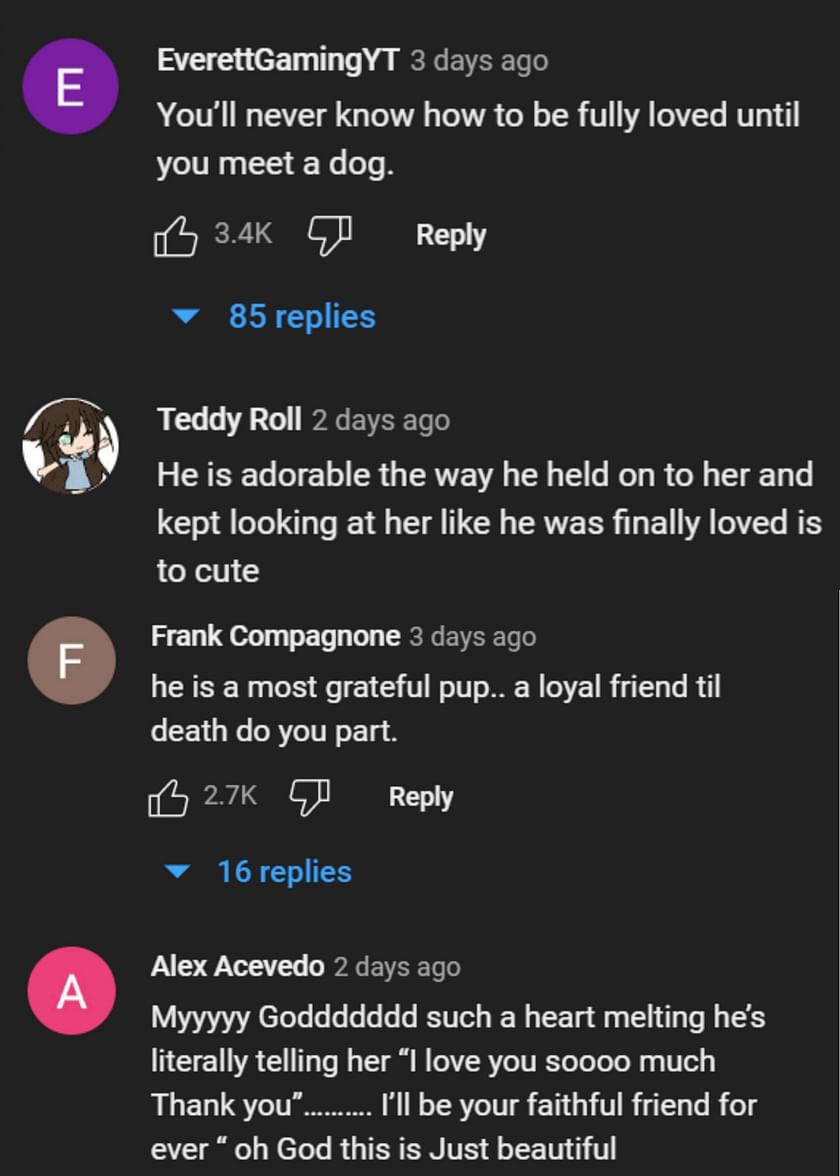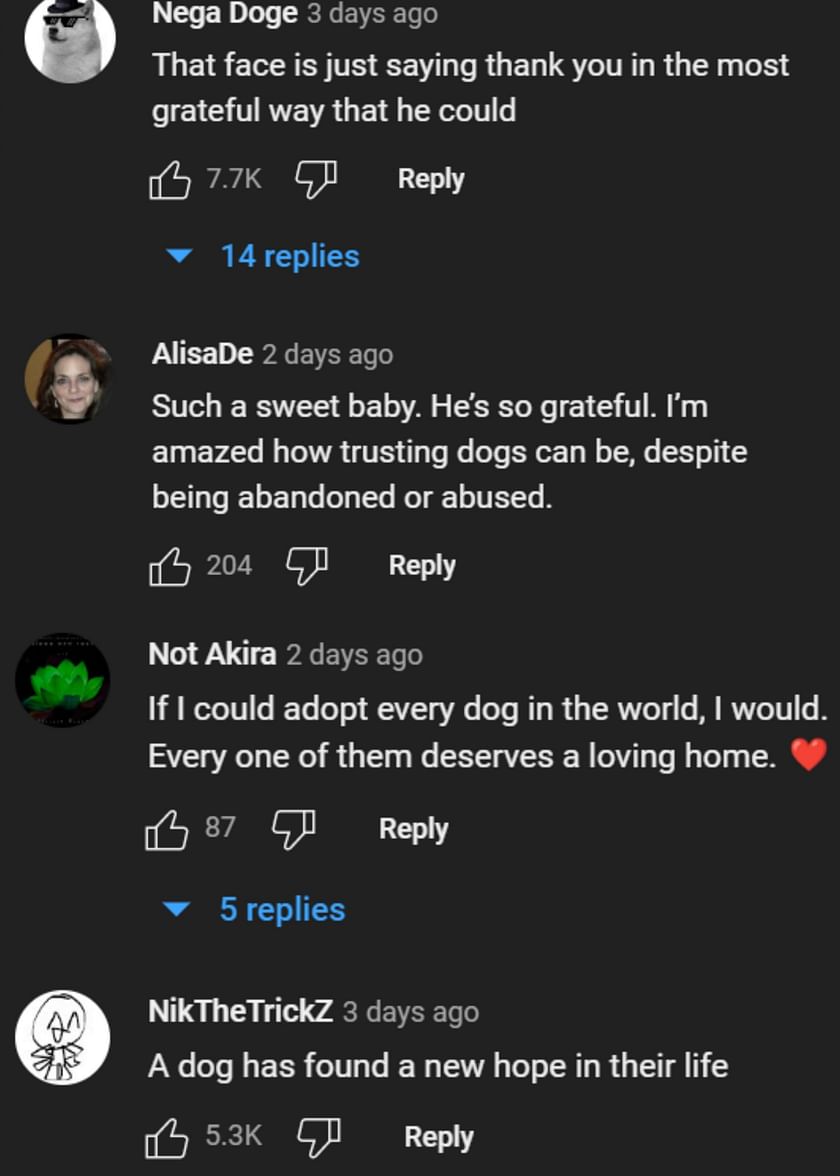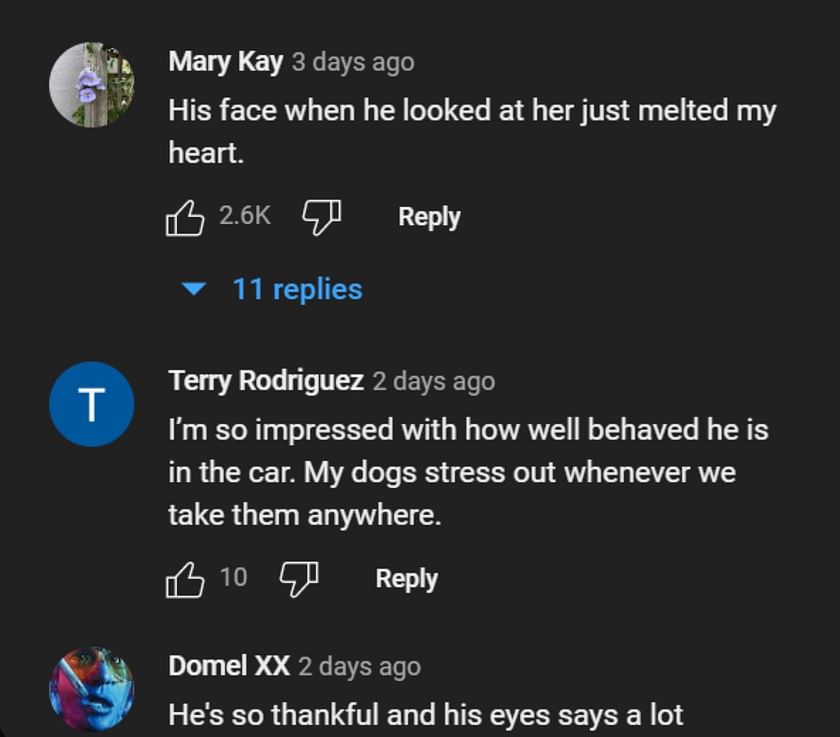 Hearing that Loki was adopted is a relief to many. Often, those in shelters who do not get adopted within a timeframe are unfortunately euthanized due to a lack of space in the facility. According to the American Society for the Prevention of Cruelty to Animals, 6.5 million pets enter shelters every year, however, only 3.2 million make it out.
As long as shelters have enough space for the pets, each one is given enough time. However, if the facility is filled, they are mostly given a very limited time frame. Luckily, some shelters have a no-kill policy.
The best way to solve this problem is to reduce the population of stray animals mostly by spaying and neutering.
In the past few years, the number of euthanized animals has dropped from 2.6 million annually to 1.5 million. Adoptions have gone up from 2.7 million to 3.2 million.