The Biden administration has found itself in deep waters as the government is receiving massive criticism after they cleared the way for Venezuelan migrants to get work in New York.
The same was decided by the US Department of Homeland Security, as they made it clear that the 100,000 migrants who came to New York after crossing the border can now work, and get work permits in the city.
The Biden government announced that they would be giving a "Temporary Protected Status" to millions of Venezuelans who have made their way into the country on or before July 31, 2023.
This decision comes right after many mayors and top political leaders requested the Biden government the same, as allegedly, it was becoming tough for them to manage these migrants.
On the other hand, the Biden government's decision has brought them major backlash as many social media users have been claiming how many Americans are still out of jobs.
With the new law being passed, social media users are infuriated as many claim that there are over 7 million people in America who are out of work. As a Twitter user, @nypost tweeted about the same on the platform, here is how the netizens reacted:

---
Social media users infuriated as the Biden government gives go-ahead for work permits to millions of Venezuelans
The City Hall data released last month stated that there are about 41% of migrants who have come to New York City from Venezuela. At the same time, the reports stated that there are 110,000 immigrants who have entered the city after spring 2022.
The Biden government took the demands of the mayors into consideration and passed the law that provides these immigrants work permits so that they can get employment.
However, the decision has sparked a lot of outrage on social media, as many have been speaking against the same. As @nypost posted about the fiasco on Twitter, here is how netizens reacted: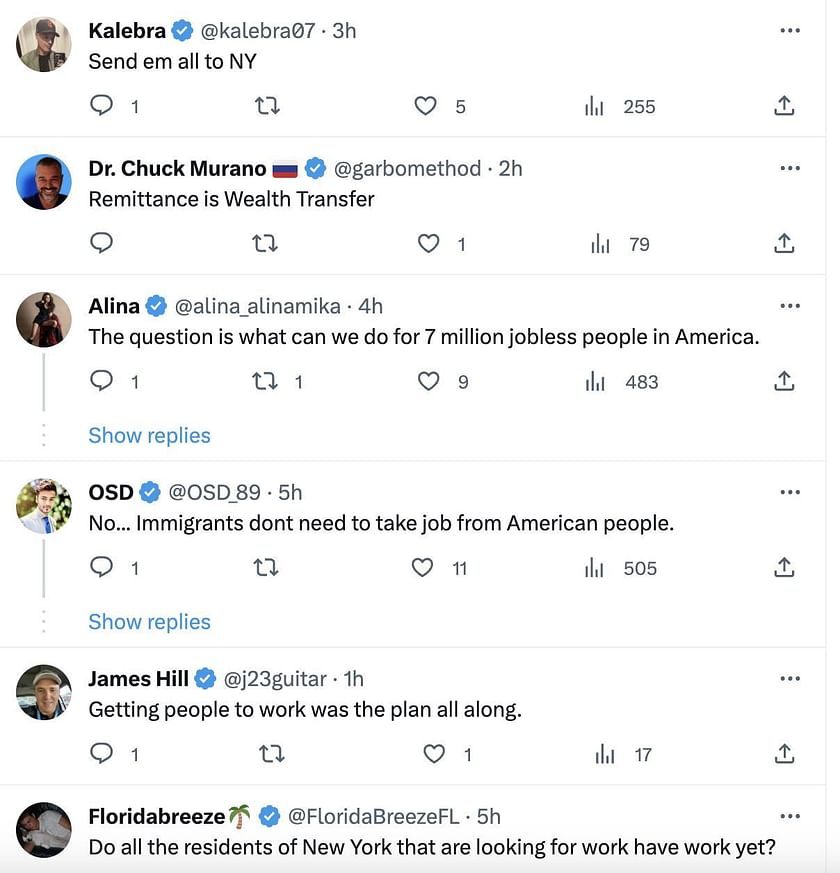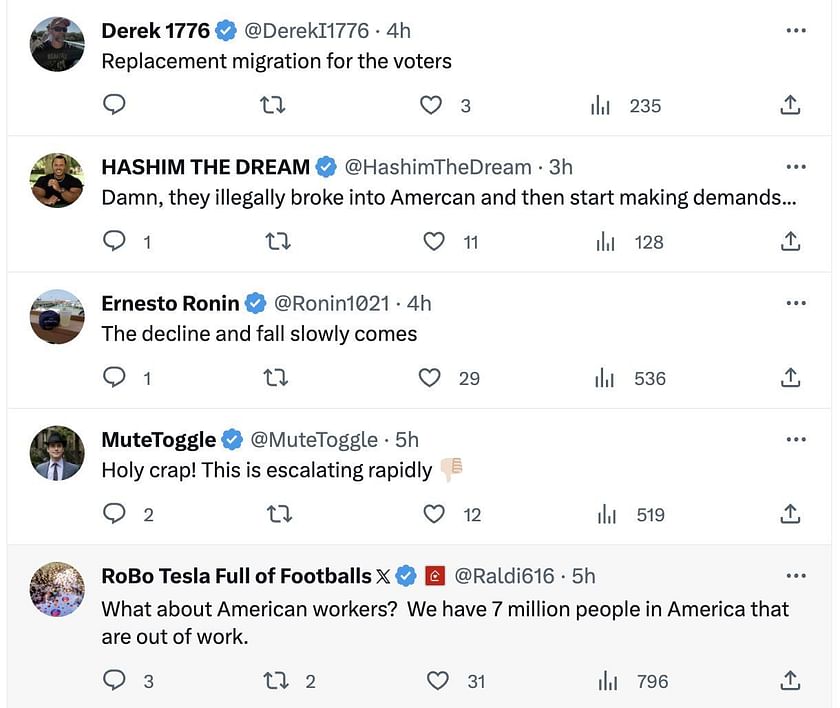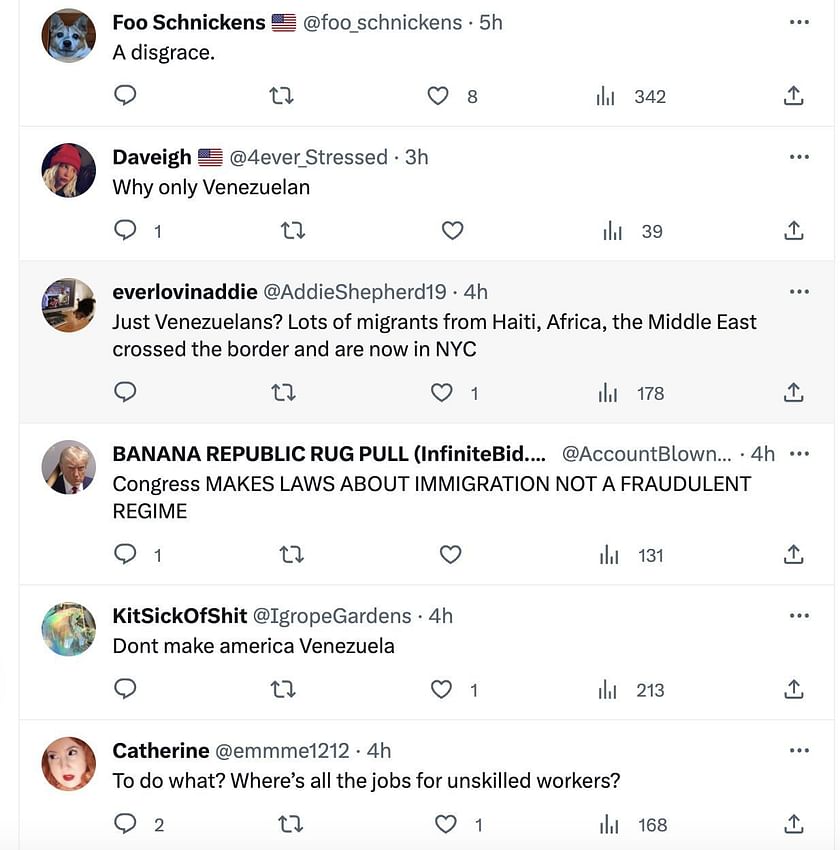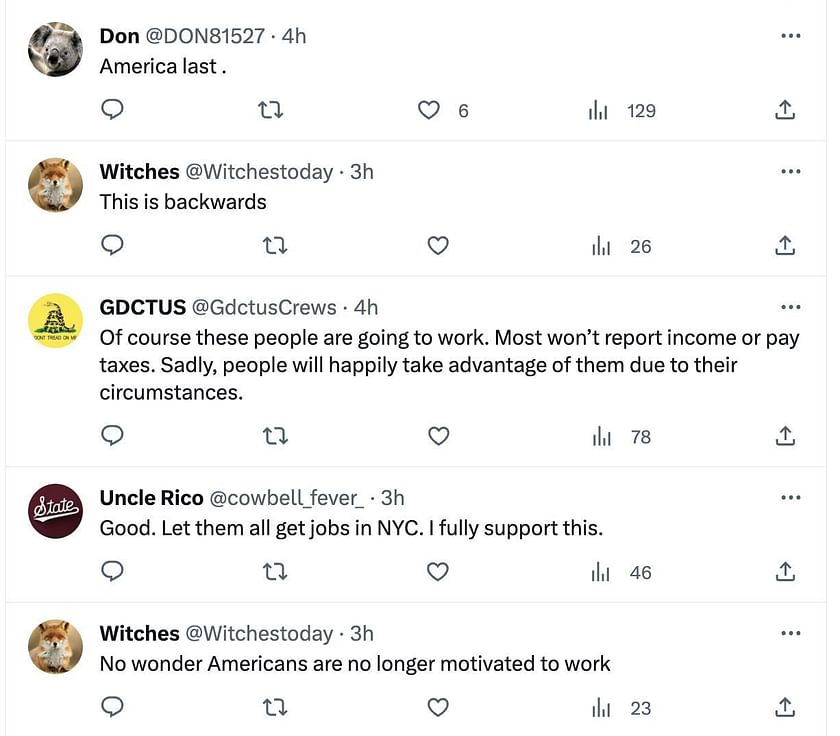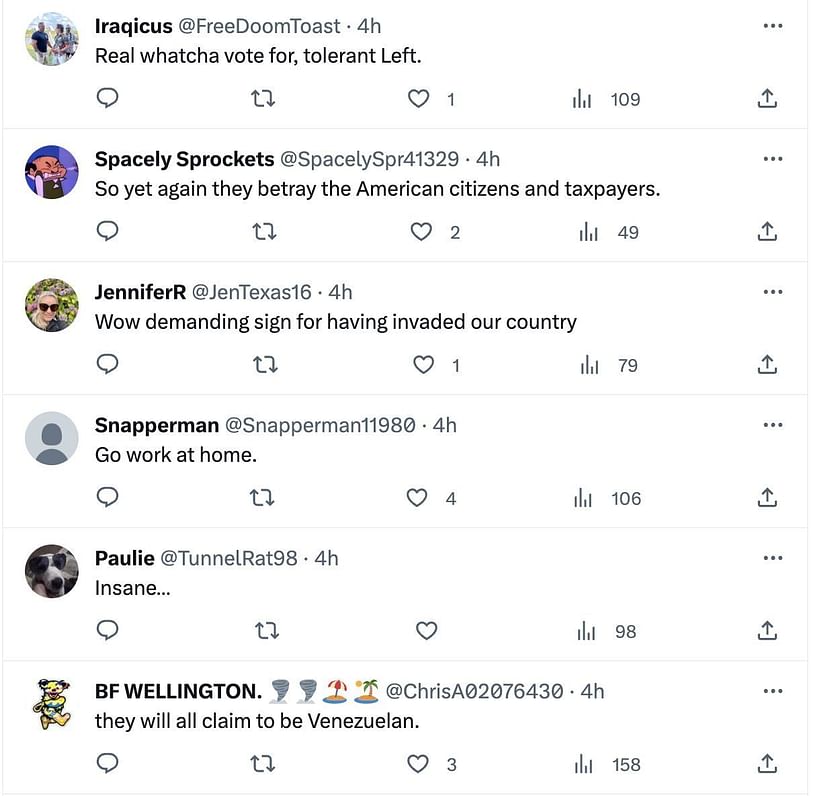 At the moment, the Biden government and the US Department of Homeland Security have not spoken up on the backlash.
However, the Biden government and the US Department of Homeland Security have also made it clear that those who have arrived in the country after July 31, 2023, would not be eligible for this "protection," as they would have to apply and be eligible to get the same.