Irish Grinstead, a member of the female group 702, who had success with songs like Where My Girls At, passed away on Saturday, September 16, at the age of 43, according to her sister Lemisha Grinstead.
Lemisha, another member of 702, shared the information on her Instagram with the following caption:
"It is with great sadness that I have to let you know that my beautiful sister and friend passed away this evening. She has had a long battle and she is finally at peace. That girl was as bright as the stars! She was not only beautiful on the outside, but also within. Sharing the stage with her was a joy I will cherish for the rest of my life! We, the family, ask for prayers and respect for our privacy as we grieve an outstanding loss to our family".
According to Hollywood Reporter, although a cause of death was not disclosed, the group had stated in December 2023 that Irish was taking a "medical leave of absence due to serious medical issues."
Unfortunately, the Grinstead family has been struck by untimely tragedy previously as well. Orish Grinstead, Irish's twin sister, passed away at the age of 27 from kidney failure on April 20, 2008.
According to BET, Grinstead also had cancer and other unspecified illnesses from which it was anticipated that she would not recover.
---
702 group disbanded due to internal issues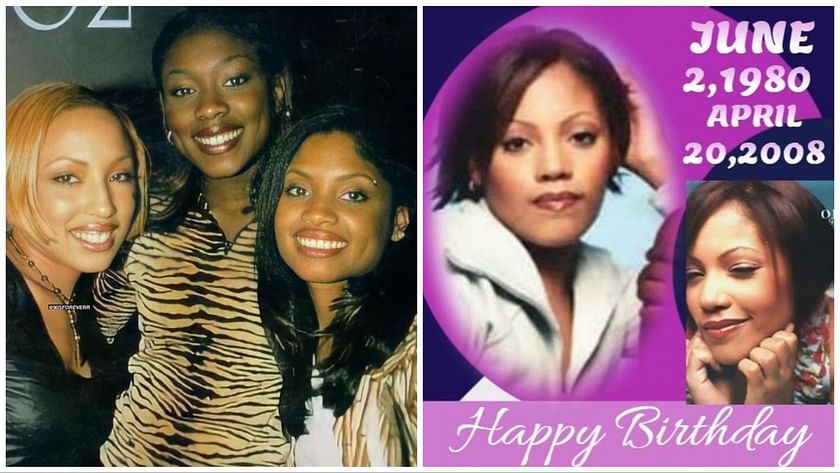 Members of the 702 group are once more coping with an untimely demise. BET reported that Irish Grinstead died after a long struggle with an unidentified illness on September 16, 2023.
Some years ago, Orish Grinstead, one of the original members of the R&B group 702 and an amazing artist, passed away from kidney failure on April 20, 2008. She also had a number of unreported illnesses.
Lemisha, Irish, and Orish Grinstead, along with lead singer Kamilah Williams, make up the final and best-known lineup of the American girl group, which bears the area code of their city of Las Vegas, Nevada. Apart from these three, Cree LaMore, Amelia Cruz, and Tiffany Villarreal were also part of the group.
Due to Mike Bivins, the American singer and rapper, and his dislike of their vocals, Amelia and Orish were once expelled from the group, and Tiffany Villarreal and Kamilah Williams temporarily took their place. Reportedly, Tiffany left the group six months before the release of their first single to pursue her solo career.
Reportedly, after the album Where My Girls At? was released, for unidentified personal issues with the record label, Kamilah Williams broke off her relationship with the Grinstead sisters. She was then replaced by Cree La'More, a solo singer who Irish and LeMisha individually chose to join the group.
It is believed that Cree La'More later quit the group for some personal issues.
In a previous interview with The Jasmine Brand, Kamilah said that 702 didn't suddenly vanish without a trace for no apparent cause. The group broke up due to a great deal of turmoil, including problems with management. She also stated that:
"Our break up wasn't public, we went the political route and swept it under the rug. It seems like we demised, but after the second album we were going through internal changes".
Morever, it is believed that Williams twice departed the band to pursue her solo career, while Orish quit the group immediately before the publication of their 1996 first album No Doubt.