American television host Jay Leno met with a motorcycle accident on January 17, that resulted in a broken collarbone, two broken ribs, and two cracked kneecaps.
He was previously injured due to a fire accident in November. Leno disclosed that he was thrown off his motorcycle last week, but preferred not to share it with his fans because his Los Angeles garage incident had already grabbed huge attention on the internet last year. In an interview with the Las Vegas Review-Journal, he stated that he is fine and is on his way to recovery.
Leno further elaborated on what exactly happened, saying that he was testing a motorcycle and noticed the smell of leaking gas. He continued,
"So I turned down a side street and cut through a parking lot, and unbeknownst to me, some guy had a wire strung across the parking lot but with no flag hanging from it. So, you know, I didn't see it until it was too late. It just clothesline, me and, boom, knocked me off the bike."
---
Jay Leno suffered serious burns at his Los Angeles garage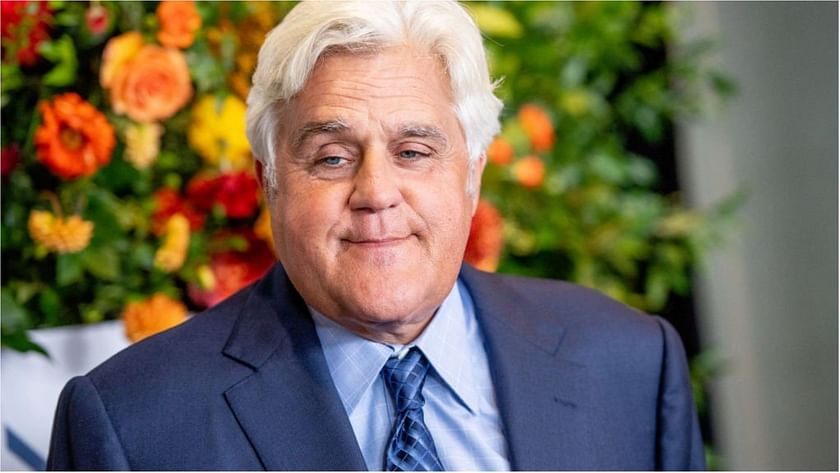 Back on November 12, 2022, Jay Leno suffered some serious burn injuries when a car in his Los Angeles garage began burning. He was immediately hospitalized at the Grossman Burn Center and canceled his appearance at a Vegas conference. He sent an email to his attendees that said,
"His family was not able to provide us very many details, but there was a very serious medical emergency that is preventing Jay from traveling. All we know is that he is alive, so our prayers go out to him and his family tonight."
The actor later updated his fans about his condition two days later and shared that it will take around 1-2 weeks for him to get back on his feet. His spokesperson said at the time that he was getting treated for burn injuries.
While speaking to the paparazzi a few days later outside the Grossman Burn Center, Tim Allen said that Leno's condition is slowly improving, and they also had a conversation.
The New York Times reported that Leno had to undergo surgery that included a skin graft and the cleaning and removal of unhealthy tissue before the graft could be put in place.
---
Jay Leno is known as the host of The Tonight Show
Jay Leno became the host of The Tonight Show in 1992 and was replaced by Conan O'Brien in 2009. He also hosted shows like Jay Leno's Garage and You Bet Your Life.
He has appeared in films like Fun with Dick and Jane, American Hot Wax, Major League II, Mad City, Ice Age: The Meltdown, Scooby-Doo! and the Goblin King, Ted 2, Gilbert, and more.
The 72-year-old has appeared on TV shows like Good Times, Saturday Night Live, Sesame Street, The Sinbad Show, Veronica's Street, The Simpsons, Family Guy, and more.