Well-known rapper BTB Savage was reportedly shot dead while in his vehicle on March 30. According to ABC 13, the incident took place in the 2100 block of Mid Lane at around 6:10 pm.
During the investigation, officials believed that Savage was an intentional target considering that many bullet casings were found on the spot. Meanwhile, they mentioned that the area is considered relatively safe and has witnessed only one murder in 12 months.
---
BTB Savage's real name was Brian Thompson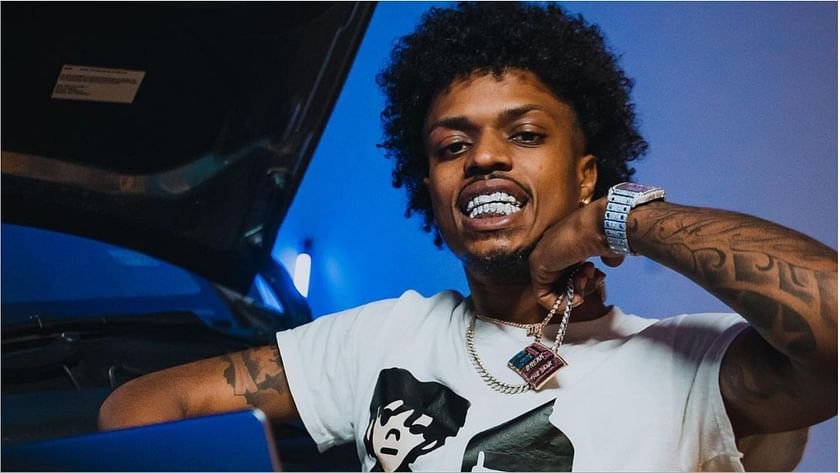 Also known as Brian Thompson, he was born in Cleveland, Ohio, and later shifted to Texas. There, he joined Churchill High School in San Antonio, and used to play basketball. Although he slowly developed an interest in music after his graduation, he did not have enough resources to pursue it as a career.
BTB Savage went through financial issues and ended up joining the military. However, the compensation was not enough to cover all the expenses. He then began to take rapping seriously and decided to pursue a career in the industry.
He linked up with his engineer DUVIN and released his debut single, Marilyn Manson. This was followed by another single, Break the Bank.
Savage then met and collaborated with 3kin and released a mixtape called Scam Party, which held the record of receiving around 50,000 views in three weeks. BTB's net worth was reported to be around $5 million. He was also active on Instagram with around 104,000 followers.
---
BTB Savage death
News of the rapper's death went viral on social media after a video featuring a lifeless body believed to be his surfaced online.
Three days before his death, BTB Savage appeared for an interview with Vlad TV where he addressed a robbery at his residence. He said that someone tried to rob his chain and while they were having a scuffle, Savage told his girlfriend to shoot the man. However, his girlfriend missed the shot and was instead hit in the elbow.
Trigger Warning: The following post contains graphic images pertaining to shooting. Readers' discretion is advised.
Hours before being shot dead, he shared a few pictures on Twitter. He was seen standing in front of an apartment door that was damaged by bullets and viewers also saw splatters of what seemed to be blood on the floor and walls.
The caption stated:
"Too much motion."
However, law enforcement authorities have not confirmed if the picture was in any way associated with the death of BTB Savage.
---
2023 has witnessed the loss of some well-known faces from the music industry. The year began with the demise of Gangsta Boo on January 1, 2023, who was 43 years old at the time of his death. He reportedly died from a drug overdose and cardiac arrest.
News of David Jolicoeur's demise on February 12, 2023, left netizens shocked. David's cause of death was not revealed, although he had been suffering from congestive heart disease for a long time. AKA was another famous rapper who was shot dead by two assailants outside a restaurant on February 10, 2023.
---
Fans now await more information on BTB Savage's death and an official statement from his team.
Edited by Adelle Fernandes