Madonna is reportedly linked to her boxing coach, Josh Popper. The Daily Mail reported that one of the singer's children is undergoing training at the New York-based gym Bredwinners under Josh.
The artist also shared some pictures on her Instagram Story featuring Popper following the Grammy Awards. In the pictures, the duo can be spotted holding each other, and the Swept Away star put her lips on Popper's shoulder.
Popper, 29, later shared a group picture on his social media account also featuring Madonna as he put his arms around the Lucky Star singer.
---
What do we know about Josh Popper?
Detailed information about Josh Popper's childhood and parents remains unknown. The 29-year-old's LinkedIn profile reports that he enrolled at Rowan University in Glassboro, New Jersey, in 2011.
Popper started his career as an NFL player and later pursued his career as a boxing instructor and fighter. As an NFL player, he played in camps for teams like the Cardinals and Colts. However, he soon changed his profession to boxing. He was previously employed as an insurance salesman for New York Life Insurance.
He has helped a lot of people undergo training in boxing. He began flaunting his boxing skills through social media in 2019 although it remains unknown how he trained himself.
Josh has also pursued a successful career in the world of business and he launched Bredwinner in February 2021. The gym first opened in November 2021 and it provides boxing lessons for everyone.
Popper is active on Instagram with around 999 followers and 32 posts. His pictures mostly feature promotional posts of Bredwinner alongside his boxing skills.
---
Madonna recently separated from her boyfriend Andrew Darnell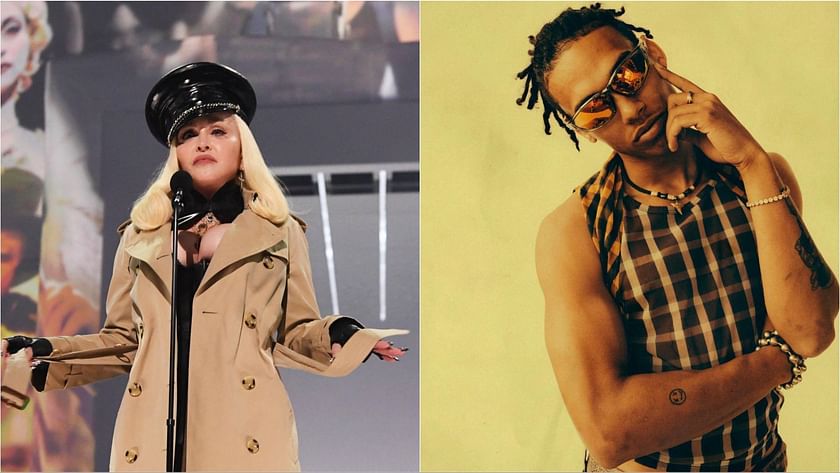 Madonna and Andrew Darnell recently split after being in a relationship for six months. An insider for Page Six reported that it was a "casual thing so she's not broken-hearted." The insider added that she had fun with Andrew but that it wasn't love or anything similar to it.
The duo was romantically linked following a photo shoot in 2022 and the Angel singer had just broken up with Ahlamalik Williams at the time. A source close to Madonna spoke to HollywoodLife and stated that she does not care about the fact that Darnell is 23.
The source added that the singer was having fun and "living her best life." They also said that Andrew was giving the Material Girl singer the "kind of passion she wants in life" after her breakup when she wanted to have fun. The source said that the relationship wasn't harming anyone and that Andrew was "all about her."
The Who's That Girl star and Darnell never revealed much about their relationship to anyone and never made any public appearances. However, Darnell posted two pictures with the actress via social media in August 2022, hinting at their relationship.
Madonna last appeared in the documentary concert film, Madame X, which was released on September 23, 2021. The film was released directly through Paramount+ and MTV on October 8, 2021.