Well-known rapper Playboi Carti was recently arrested on charges of reportedly choking his girlfriend while they were having a dispute regarding a paternity test. Reports state that Carti's girlfriend was 14 weeks pregnant at the time of the incident. The rapper has been charged with felony aggravated assault.
Daily Mail reported that the incident took place back in December 2022. Carti allegedly grabbed his girlfriend by the throat, making it difficult for her to breathe. He also pushed her. The woman's identity has not been revealed yet, and in the arrest affidavit obtained by TMZ, she claimed that it felt like she was about to die.
Carti and the woman have been romantically linked for around two years and have been living together since July last year.
---
Playboi Carti's attorney claims that charges against the rapper will be dismissed
According to Carti's pregnant girlfriend, a witness attempted to break up the dispute. As she rushed towards her vehicle, Carti attacked her again in an attempt to restrict her from entering the car.
The rapper also reportedly put his hand on her mouth when she tried to call 911 for help through the car's SOS feature.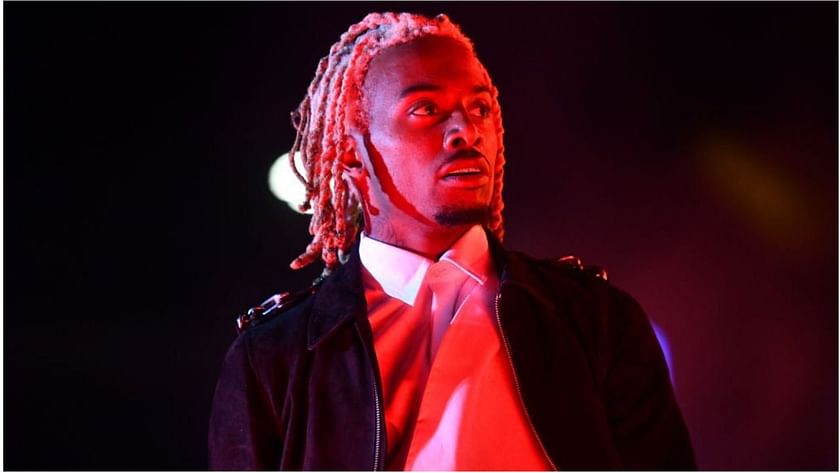 When police officers arrived at the scene, they noticed that the woman had injuries on her neck, chest, and back.
However, Playboi Carti's attorney Brian Steel has said that all the accusations against his client are false and that he is confident the case will be "dismissed without any prosecution or litigation."
---
The rapper has been arrested before
Playboi Carti was arrested in Clayton County on gun and drug charges in April 2020. He was stopped by the cops as he had an expired tag on his Lamborghini.
Upon searching his car, officers were able to find a few bags of marijuana, guns, Xanax, codeine, and oxycodone. Carti was arrested along with another individual named Jaylan Tucker and they were booked at the Clayton County jail.
According to court records, charges imposed on Carti included marijuana possession, improperly passing an emergency vehicle, and not having an updated decal on the license plate.
The Atlanta Journal-Constitution later reported that the rapper was soon released on bond.
---
Playboi Carti has released two albums so far
Playboi Carti's first album, Die Lit, was released in May 2018. Apart from being a commercial success, the album reached the third spot on the US Billboard 200 and claimed the second spot on the US Top R&B/Hip-Hop Albums Chart.
His second album, Whole Lotta Red, was released in December 2020 and featured 24 singles. The album grabbed the top spot on the US Billboard 200 Chart.
He is also known for singles like Broke Boi, Lookin, Magnolia, Miss the Rage, and more. He has been featured in songs by other artists, including Joey Fatts, A$AP Mob, Lana Del Rey, Kanye West, and others.