President Joe Biden is being trolled for referring to Vice President Kamala Harris as "President Harris" on Thursday, January 5, 2023, during a conference at the White House.
Biden announced his upcoming trip to El Paso, Texas, and summarized the administration's new immigration policy at the conference. Mid-speech, he recounted the work Harris did near the border, stating:
"President Harris, led this effort to make this better in the countries from which they are leaving... Thanks to her leadership, she's been able to generate more than $3.2 billion from the private sector to create jobs and opportunities in El Salvador, Honduras, and Guatemala."
Netizens were shocked and didn't waste any time pointing out the gaffe. Soon, comments trolling the President were seen all over Twitter, with several stating that Biden's slip up wasn't really the best representation of the US.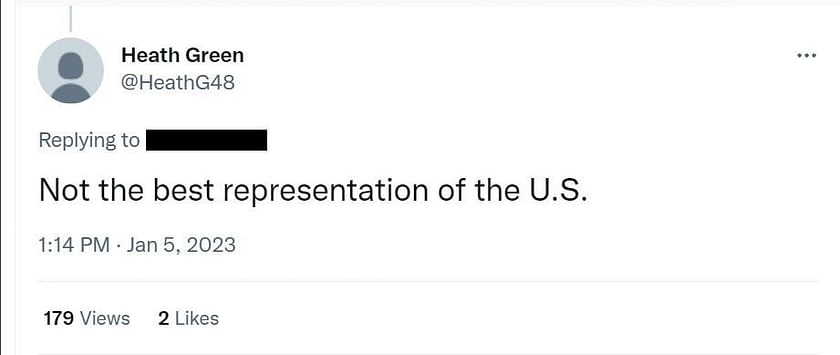 ---
"Its embarrassing," Netizens lash out against Joe Biden's repeated blunder
Internet users were upset at the news of Joe Biden referring to Harris as president and were quick to point out the slip-up.
Most users called him "clueless" and someone who had "no idea what's going on." A few users pointed out that this was a repeated mistake and that it was embarrassing, while others wondered who he thought he was if Harris was the president.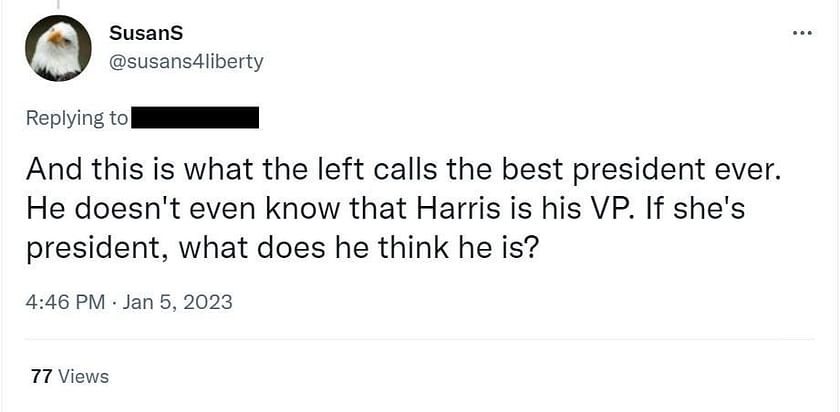 Here are some more comments seen on Twitter calling out the president:
Not just netizens but congressman Ronny Jackson too called out President Biden, stating that he struggled and that the conference was a disaster. Media personality and legal scholar, Jonathan Turley, pointed out another major error in the speech about fentanyl. Here's what they said:
---
President Joe Biden has made blunders numerous times
The 80-year-old, who is the oldest president to ever claim the title, has called Harris the "president" at least five times in the past.
In October 2022, he wished Kamala Harris a happy birthday, calling her a "great president." Last January, during a speech in Georgia, he referred to her as the "president." In the same speech, he falsely claimed that he was arrested multiple times fighting for civil rights.
In December 2021, Joe Biden once again told a student at a historically black college in South Carolina that "President Harris was a proud Howard alum."
In March 2021 and December 2020, he again called her "President Harris" and "President-elect" respectively during a speech on the COVID vaccination effort.
This isn't the first time Biden's mental acumen has come under question.
In September 2022 he infamously inquired, "Where's Jackie?" referring to the late Rep. Jackie Walorski at an anti-hunger event. Just a month prior, Biden had publicly mourned her death and offered her family condolences.
President Joe Biden's frequent blunders have led many right-wing supporters and media outlets to claim that he has "dementia."
With Biden planning to run for the 2024 presidential election, these slip-ups will undoubtedly be a significant point of debate. It is to be noted that if Biden does get elected and completes his second term, he will be 86 years old.