Detroit Tigers expert commentator Jack Morris recently came under fire for allegedly mocking an Asian accent during the Tigers vs. Angels game on Tuesday, August 17, 2021. The offensive tone was reportedly directed towards Los Angeles Angels star, Shohei Ohtani.
During the sixth innings of the game, Tigers pitcher Joe Jimenez struck out Angels center fielder, Juan Lagares. He was then set to face two-way player Shohei Ohtani on the field.
As Ohtani walked towards the plate, Tigers play-by-play commentator Matt Shephard asked Jack Morris to comment on pitching against the star player. In response, the latter mentioned he would "be very very careful" in the given situation of the game.
Viewers were quick to point out the racist undertone in Jack Morris' remark. Netizens immediately took to social media to call out the broadcaster for mocking the Japanese accent.
Following the controversy, Jack Morris decided to issue an apology in public. As Ohtani came up to bat during the ninth innings, the commenter apologized on-air for his behavior:
"It's been brought to my attention, and I sincerely apologize if I offended anybody, especially anybody in the Asian community, for what I said about pitching and being careful to Shohei Ohtani. I did not intend for any offensive thing and I apologize if I did. I certainly respect and have the utmost respect for this guy."
However, MLB fans were reportedly not impressed with the apology as they continued to criticize Jack Morris on social media.
---
Twitter calls out Jack Morris for mocking Asian accent on TV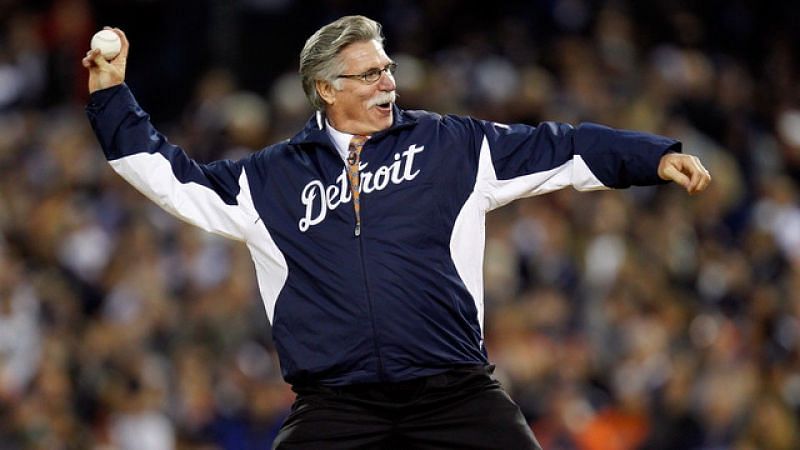 Jack Morris is a former star baseball player and is currently a color commentator for the Detroit Tigers. He was associated with MLB from 1977 to 1994 and won 254 games throughout his career. He was a five-time All-Star pitcher in 1980s.
The 65-year-old is a two-time Babe Ruth Award winner. He was also named World Series MVP in 1991. He is one of seven players who created history by winning back-to-back World Series Championships.
Jack Morris began his sports broadcasting career after retiring from the game. He initially served as a color analyst for the Minnesota Twins and Toronto Blue Jays. He was later appointed as an analyst for the Detroit Tigers. Jack Morris was inducted into the MLB Hall of Fame in 2018.
However, the commentator recently disappointed his fans after his racially inappropriate behavior against Los Angeles Angels' Shohei Ohtani. Although Morris apologized for using a racially offensive tone during his commentary, the apology did not sit well with viewers.
According to The Detroit News, the former pitcher was also called out by the Asian American Journalists Association's Sports Task Force. The organization said in an official statement:
"The Asian American Journalists Association Sports Task Force is disappointed and disturbed by Morris' attempt to provide analysis on a live broadcast in this manner, especially at a time when Asians in the United States are experiencing a sharp increase in anti-Asian hate, which is resulting in harassment and attacks."
Following the incident, Jack Morris also received severe backlash from the online community. Several social media users flocked to Twitter to share their reactions to the situation.
While some defended the broadcaster, claiming he was making an Elmer Fudd impression, the majority debunked the claims and called out Morris for his actions:
As Jack Morris continues to face severe criticism on social media, it remains to be seen if MLB will issue a statement regarding the situation. Los Angeles Angels player Shohei Ohtani has also maintained silence on the issue.
Also Read: What did Billie Eilish say? Singer apologizes for using racist Asian slur in resurfaced video, and the internet isn't too happy
---
Help Sportskeeda improve its coverage of pop culture news. Take the 3-minute survey now.