The well-known singer and songwriter, Loretta Lynn recently passed away on October 4 at the age of 90. Her family revealed the news and stated:
"Our precious mom, Loretta Lynn, passed away peacefully this morning, October 4th, in her sleep at home at her beloved ranch in Hurricane Mills."
---
Loretta Lynn's cause of death explored
According to Loretta Lynn's family's statement, she died in her sleep at her residence. However, the exact cause of death has not yet been revealed.
Loretta suffered from several health issues over the years. She contracted pneumonia on multiple occasions and also dealt with a broken arm after falling at home. She also had to undergo knee surgery in 2010, because of which she missed a tribute to her by other women from the world of country singing.
Lynn had a stroke at her home in Hurricane Mills, Tennessee, in May 2017. She was immediately transported to a Nashville Hospital and eventually canceled her tours. Her album Wouldn't It Be Great was not released on time and was later delayed to 2018. She also fell and broke her hip the same year.
---
Loretta Lynn's journey in the music industry
Born on April 14, 1932, Loretta Lynn had seven siblings Melvin "Junior" Webb, Herman Webb, Willie "Jay" Lee Webb, Donald Ray Webb, Peggy Sue Wright, Betty Ruth Hopkins, and Crystal Gayle.
She tied the knot with Oliver Vanetta "Doolittle" Lynn in January 1948 and after being encouraged by her husband, she started a band. She released her first song, I'm a Honky Tonk Girl, in February 1960, and signed a contract with Zero Records soon after.
She then signed a contract with Decca Records and eventually became the No. 1 female recording artist in country music.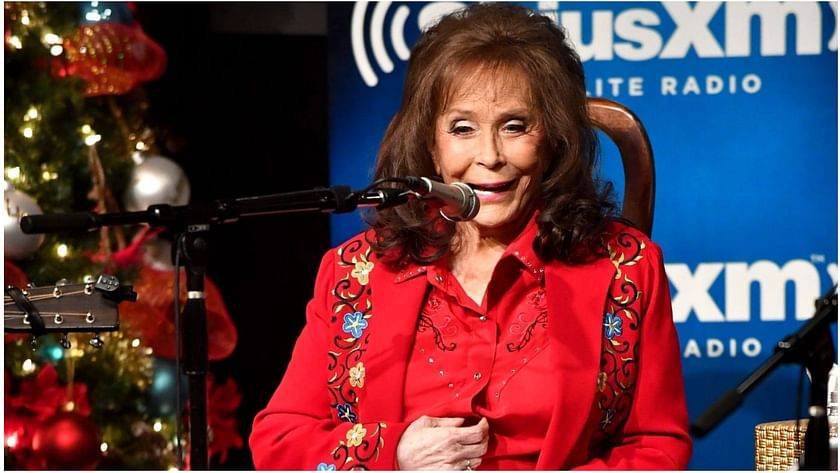 She later joined the Grand Ole Opry in September 1962 and released another single, Success, the same year. She started collaborating with Ernest Tubb and they recorded two albums, Singin' Again and If We Put Our Heads Together.
She continued to release more songs like Happy Birthday, Blue Kentucky Girl, The Home You're Tearing Down, Dear Uncle Sam, You Ain't Woman Enough (To Take My Man), and more.
Her song, Don't Come Home A-Drinkin' (With Lovin' on Your Mind) was a big hit in 1967. Her album Fist City was released the following year, after which she became the talk of the town with Your Squaw Is on the Warpath.
She released a lineup of singles from 1970 to 1975 but they failed to receive a good response. She eventually gained recognition for her songs like Rated "X", Love Is the Foundation, The Pill, and more.
Loretta Lynn started a professional partnership with Conway Twitty in 1971 and they delivered five hits – After the Fire Is Gone, Lead Me On, Louisiana Woman, Mississippi Man, As Soon as I Hang Up the Phone, and Feelins. She continued her successful career as a solo artist and delivered hits like One's on the Way, I Wanna Be Free, You're Lookin' at Country, and Here I Am Again.
A biographical film based on Lynn's life was released in 1980, titled Coal Miner's Daughter. Following a few more releases, she was inducted into the Country Music Hall of Fame in 1988.
She became famous as a solo artist and released an album called Van Lear Rose in 2004 followed by another album, Coal Miner's Daughter: A Tribute to Loretta Lynn in 2010. She also performed at the Nelsonville Music Festival and Bonnaroo Music and Arts Festival.
Lynn released an album, Full Circle, in 2016 followed by White Christmas Blue the same year. Her next album was Wouldn't It Be Great and her latest album, Still Woman Enough, was released in March 2021.
---
Netizens pay tribute on Twitter
Loretta Lynn was popular for her hit albums and singles. Twitter was flooded with tributes when people heard about her demise:
She is survived by her younger sister Crystal Gayle. Loretta and Oliver remained together for 50 years until Oliver's demise in 1996. The couple shared six children, Betty Sue Lynn, Jack Benny Lynn, Ernest Ray "Ernie" Lynn, Clara Marie "Cissie" Lynn, Peggy Jean, and Patsy Eileen Lynn.
Jack, unfortunately, passed away at 34 in 1984, while Betty breathed her last in 2013, at the age of 64.
Edited by Adelle Fernandes