Idaho students murder suspect Bryan Kohberger appeared in Monroe County Court for his extradition hearing and waived his extradition rights. He will now be taken from his home state of Pennsylvania to face murder charges in the state of Idaho.
Kohberger reportedly arrived at the courthouse in a prison transport van and was escorted to the back of the venue by armed law enforcement officials. He was seen in handcuffs and a red prison jumpsuit.
The murder suspect's decision came after his state-appointed public defender Jason LaBar called the extradition hearing a "formality proceeding" and hinted that his client was planning to waive extradition from his home state.
He also previously told the Washington Post that Bryan Kohberger is "willing to waive because he's looking forward to being exonerated." LaBar will not be representing the defendant in his criminal case.
Following the latest decision, the public defender told CNN that Kohberger has invoked his right to remain silent. He also mentioned that the commonwealth only needed to prove that the suspect "resembles or is the person on the arrest warrant and that he was in the area at the time of the crimes."
Police spokesman Capt. Anthony Dahlinger confirmed to the Washington Post that the probable-cause affidavit, which contained details of Bryan Kohberger's arrest, would remain sealed until he formally appears in an Idaho court.
Dahlinger mentioned that officials would only be allowed to unseal the affidavit once the suspect reaches Idaho, as state law prevents the records from being released until the suspect appears in court in the state.
Monroe County's first assistant district attorney, Michael Mancuso, said in a statement that he believes Bryan Kohberger waived extradition to see the contents of his probable-cause affidavit:
"I definitely believe that one of the main reasons the defendant chose to waive extradition and hurry his return back to Idaho was the need to know what was in those documents."
Judge Worthington has reportedly ordered authorities to hand over Kohberger to the custody of the Latah County District Attorney's Office within 10 days.
According to the Bianchi Law Group, the word "extradition" is used to define the process of moving a suspected criminal from a jurisdiction in one state to face criminal charges in another state.
Meanwhile, the term "waiving extradition" defines the process when a fugitive voluntarily agrees to surrender to the jurisdiction process of transferring from one state or country to another by waiving the right to challenge the order of extradition.
---
Exploring the meaning of waiving extradition
The legal extradition process is often required when an individual commits a crime or is considered a suspect of committing a crime in one state or country but lives in another state or country.
When law enforcement officials decide to transport suspects from one place to another within legal jurisdiction, the suspect has the option to either waive the right to fight extradition or decide to challenge the entire process.
As per Law Insider, once a defendant agrees to "waive extradition" they allow authorities to take them into custody and return them to the state where their charges are pending.
According to HG Legal Resources, a defendant may decide to waive the right to challenge the extradition process to cooperate with officials and avoid going through the additional hassle and extra expenses of challenging extradition.
Once a defendant decides to waive extradition instead of challenging the process, the judge immediately hands over the individual to authorities of another state or country and holds them without bond.
---
A look into Bryan Kohberger's extradition hearing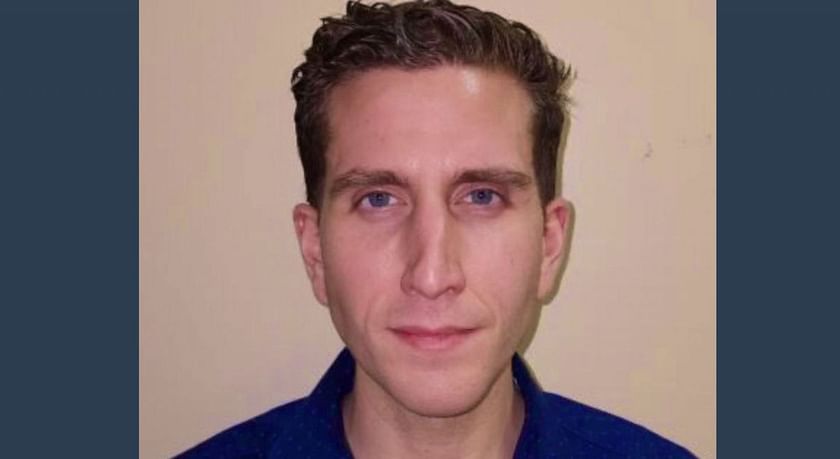 On Tuesday, Bryan Kohberger arrived at the Monroe County Courthouse for his extradition hearing and agreed to waive extradition. The Idaho student murder suspect did not answer press questions while he was escorted to court.
CNN reports that the former criminology graduate looked at his family members and nodded towards them after officers brought him inside the courtroom. The judge reportedly read through Kohberger's decision of choosing to allow Pennsylvania to return him to Idaho to face murder charges.
In response, Bryan Kohberger said "yes" and "yes I do" as the judge presented a list of questions. When asked if he suffers from any mental health issues that could affect his decision to waive extradition, the defendant replied with a "no."
Kohberger then signed a waiver or paperwork at the defense table with handcuffs still attached to his wrist. His mother reportedly collapsed in his sister's arms after the judge announced that he would be facing charges of murder upon his return to Idaho.
Bryan Kohberger's attorney also read aloud the former's intent to remain silent until the trial and mentioned that a public defender in Idaho will be taking over the case.
By choosing to waive extradition, the suspect has allowed authorities in Idaho to take over the prosecution of his case and agreed that his arrest was lawful.
State police have reportedly announced that arrangements to transfer Bryan Kohberger to Idaho are currently underway, but a timeline is yet to be made available to the public.
Bryan Kohberger is accused of killing University of Idaho students Kaylee Goncalves (21), Madison Mogen (21), Xana Kernodle (20), and Ethan Chapin (20). All four students were reportedly stabbed to death in their sleep at their off-campus three-story rented house in Moscow, Idaho.