In April 2017, William Hargrove shot his 26-year-old Russian girlfriend Anna Repkina to death near a logging road near Alsea in Oregon. Repkina's body was discovered by two caretakers among some trash.
Anna, who had moved from Russia to the US to be with Hargrove, became entangled in a love triangle between him and his other girlfriend Michelle Chavez. While Chavez was initially okay with Hargrove and Anna's relationship, she soon gave him an ultimatum to end things with Anna. What she didn't anticipate, however, was Hargrove killing the latter.
He borrowed his friend's shotgun, and just one month after she moved to the US to be with him, Hargrove shot and killed Anna.
In January 2020, Hargrove was convicted of second-degree murder and identity theft, and was sentenced to life imprisonment. He is currently serving his sentence at the Snake River Correctional Institution in Oregon.
The convoluted love-triangle story was explored in Investigation Discovery's true-crime series Calls From the Inside. The episode titled An Inconvenient Romance, aired on January 31, 2023, and its synopsis read:
"William Hargrove loves both Anna and Michelle: When Michelle tells him he has to choose between them, he picks her, and Anna winds up dead"
Trigger warning: This article contains mentions of murder. Discretion is advised.
---
Chavez gave William an ultimatum which led to him killing Anna
William had already been dating Michelle Chavez when he met Anna Repkina on an online dating site. Meanwhile, Michelle was already married and her husband was okay with her dating another man. Soon, Hargrove began renting a room in the same apartment where Michelle, her husband, and two of her kids lived.
Michelle had met William at a bar, where he worked as a bouncer.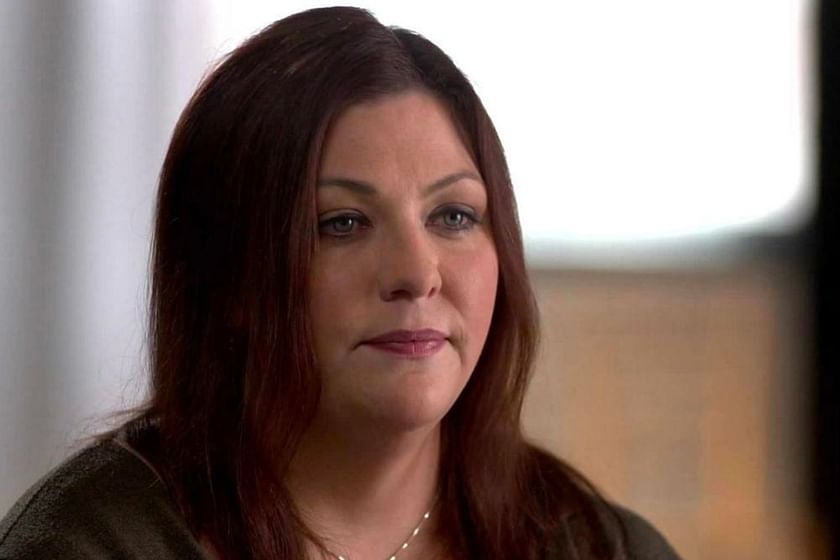 Chavez made peace with Anna
When Hargrove met Anna online, they seemed to have a connection and soon began dating online. During the first few months of their relationship, Michelle didn't seem to have any issues with her boyfriend dating another woman.
However, at one point, she decided to leave her husband and start a life with Hargrove. At the time, the latter had promised both of his girlfriends that he would split his time between the two of them.
The problems in the love triangle rose when Anna posted a picture on Facebook announcing her relationship with Hargrove. She also shared a picture of a ring that Hargrove had given her. However, it was the same ring that Chavez that given Hargrove as a promise ring.
This infuriated Chavez, and she confronted her boyfriend, asking him to choose between her and Anna. She told him that he would have to leave the latter if he wanted her in his life.
---
William borrowed his friend's shot-gun to kill Anna
Every Friday, William would meet his friends and it was during one of these that he asked his friend Kevin Thomas if he could borrow a shotgun as he wanted to "blow off some steam."
He used the gun to kill Anna and dump her body in the garbage, where two caretakers found it. Although they were quick to zero in on Kevin when they found an invoice with his name in the garbage, he told investigators that he had met Hargrove at a nearby fast food restaurant on what was later found to be the day of the murder.
---
Hargrove started to take cash out of Anna's bank account
After killing Anna, the bouncer began to take cash out of her bank account and use it to buy his own things.
The bouncer even reportedly regretted killing Anna and would often talk to his friends about going back in time to help someone correct a "horrible mistake."
Three years after he killed Anna, Hargrove was sentenced to life in prison which is where is currently is.
---
The full episode on Anna's death was aired on Investigation Discovery on January 31, 2023, at 7 pm ET.