Tiphani Montgomery, a pastor credited with founding the Covered by God ministry, is sparking debate on social media after she called Beyonce a "witch" in a now-viral video.
In the video, Montgomery is heard berating Christians who are fans of the singer. The sermon, which is spreading like wildfire on social media, has a clip of the pastor talking about "rebuking" people who attend the singer's concert.
Tiphani Montgomery posted a video on TikTok, where it has received more than 20,000 views. In the caption, she wrote:
"Baalyonce don't even hide her worship to her many gods. The devil gave her INFLUENCE to MILLIONS, and she uses her platform effectively for the kingdom of darkness."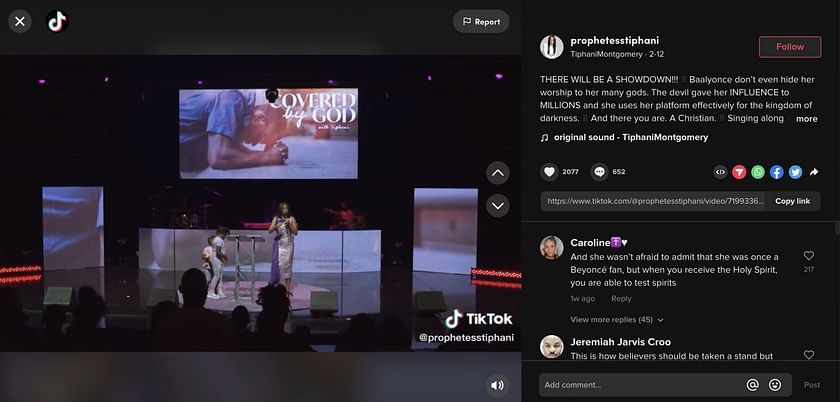 ---
Did Tiphani Montgomery previously tweet about being a Beyoncé fan? Details explored as netizens deem her a "hypocrite"
In the TikTok video, Tiphani can be heard saying:
"Any of you who are going to Beyoncé's concert I rebuke you in the name of Jesus. How dare you call yourself a Christian. I don't care what pastor you got who's OK with it, I don't care what pastor you got that think it's cool, I don't care what pastor you got that sing along to the songs because they want some clout."
Tiphani did not just call Beyonce a "witch," she also went ahead and called out the singer's fans, saying:
"When a witch has a coven it's normally a small thing. Witch's covens are normally three to seven people. When it becomes thousands, it's called a hive. Y'all a part of that lady Beyhive? And you call yourself a Christian? May the dealings of the lord come upon you."
As the video spread on social media, people began digging into Tiphani Montgomery's social media profile, and found some tweets from 2010, 2011 and 2014, where she stated that she loved Beyoncé's music and claimed that she herself has attended plenty of her shows.
For the same, many social media users called her a "hypocrite," as she was now slamming Beyoncé fans. However, Montgomery addressed her older tweets and claimed that she was the biggest Beyoncé and Jay Z fan until August 2015.
However, the video and Tiphani Montgomery's speech about Beyoncé did not seem to have gone down well with netizens, as many called her out in their tweets. Some also wrote that she is a "hypocritical sinner," as they pointed out that she has written eroticas.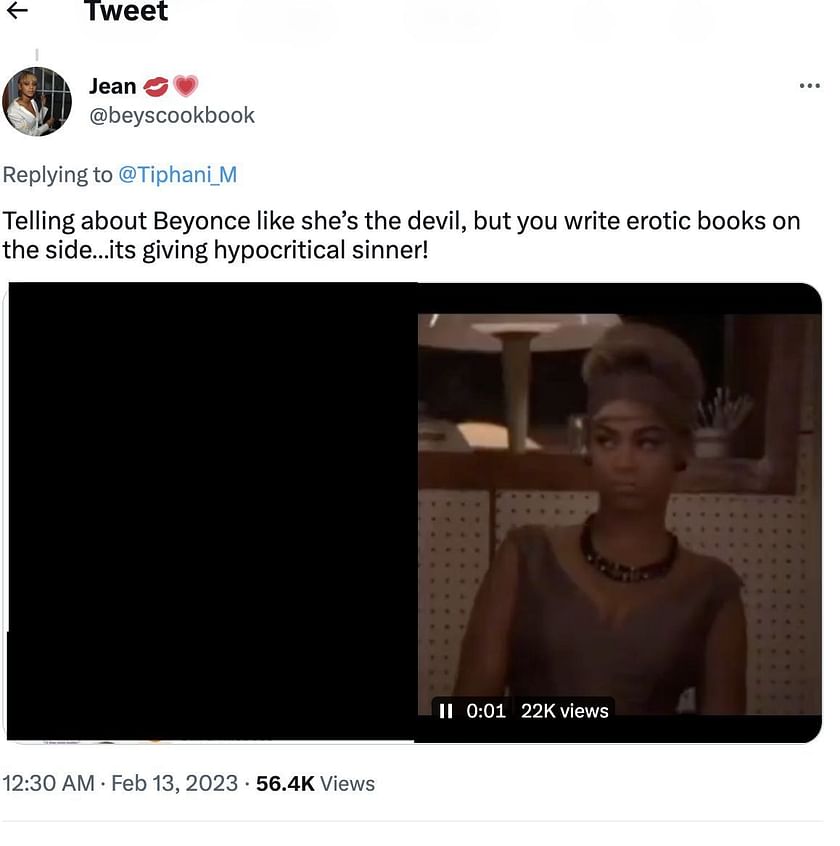 Despite the soaring backlash against Montgomery, there is also a bunch of supporters who seem to agree with the pastor's words and have shown support on social media.
Montogomery has been gaining massive traction on social media, as many people are sharing her videos multiple times.
---
All you should know about Tiphani Montgomery amidst the whole Beyoncé controversy
Soon after Tiphani Montgomery went onstage and called out Beyoncé, people became curious to know more about the pastor. Born on July 4, Tiphani is a pastor and a Gospel music artiste.
Having 21,000 followers on TikTok, she often creates videos and posts them on the platform where she shares her teachings with her followers. Her website claims that she helps people who are stuck in their business and life.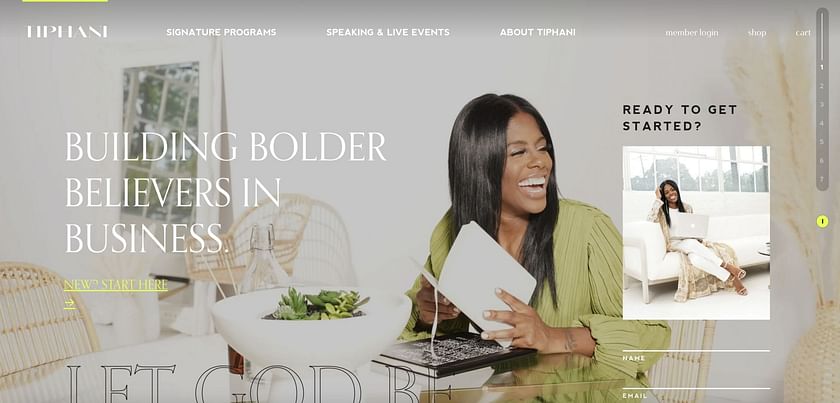 The website also states that she helps individuals build a business without "selling your soul for money."
As per the website, she has multiple training courses, books, live events, and conferences, which can allegedly help people stay connected with god.
---
At the time of writing this article, Beyoncé had not addressed the viral video.