Two-day champion Connor Sears returned to Jeopardy! Season 39 with a brand new episode on Wednesday, January 11, 2023.
Hailing from Queens, New York, the copy editor banked a total amount of $43,999 from two games. In the latest episode, he returned to defend his win for the third time.
Connor was up against two new players - Yogesh Raut, a blogger, podcaster & freelance writer originally from Springfield, Illinois, and Andrew Whatley, an academic administrator from Chicago, Illinois.
All three players were hosted by Jeopardy! alum Ken Jennings in the January 11 episode.
---
Yogesh Raut is today's Jeopardy! winner
Since Cris Pannullo and Ray Lalonde's exit, the game show is yet to see any player surpass the three-day mark. In the January 11 episode, returning champion Connor Sears failed to maintain his winning streak in his third game.
The categories in the first round included "That's So Last Century, The Movie Athlete's Sport, All About Mexico, What In The Whirled…, Horses On Wheels, and Search High & Low."
The new episode saw a new player ruling the scoreboard. Yogesh Raut found his first-ever Daily Double and managed to bag a five-figure score before the first commercial break. By the end of the first round, he gave 13 correct answers with zero incorrect responses, and banked $12,400.
Today's returning champion, Connor, gave nine correct and one incorrect answer, while new player Andrew Whatley correctly answered seven questions. Connor and Andrew had a tie as both of their scores were $3,800, respectively.
In the second round, the categories were "The Ex-State Capital, Historical TV, Down Your Alley, Science Words, Questionable Book Titles, and Score To Settle."
The Double Jeopardy round was a strange segment, which led to Connor scoring a very low amount and finishing up in third place. He gave two correct and three incorrect answers, which brought his score down to $1,800.
The two new players, on the other hand, had a wonderful time in the second round as each of them found a Daily Double. Despite having wagered a lesser amount, Yogesh was leading the game. His second-round score was $30,800, and Andrew's was $20,800.
In the Final Jeopardy round, all three players gave the correct answer. It seemed like an easy clue for them to guess. While Andrew wagered zero dollars, Connor went with $223. Yogesh, who was already leading in today's game, took a risk and wagered $10,801. Fortunately, the podcaster gave the correct answer and managed to cross the $40,000 mark in his first game.
Subsequently, Yogesh Raut won Jeopardy! today.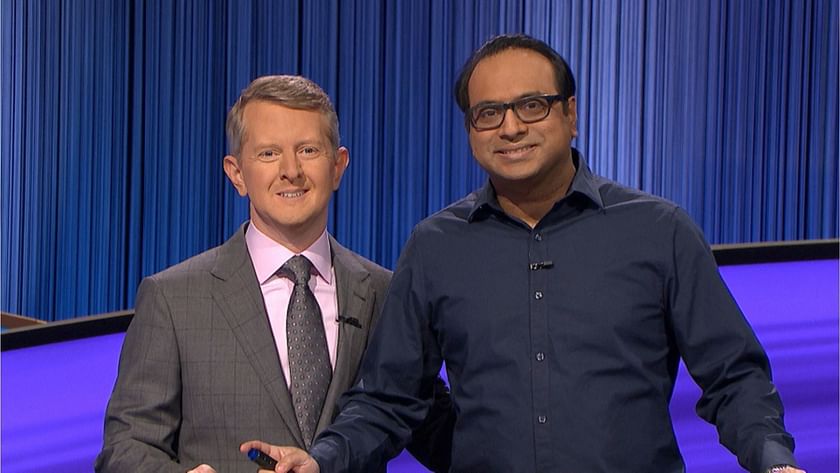 ---
Final Jeopardy! results today
The category for the final round in the January 11 episode was "Pop Stars," and the final questions/clue read:
"In 2022 she became the first woman to have a Billboard Top 10 album in 5 decades starting with the 1980s."
The correct answer to the final clue was "Madonna."
All three players answered the final question correctly and won their respective wagered amounts. Take a look at the final results of the January 11 episode:
Yogesh Raut: $30,800 + $10,801 = $41,601 (Who is Madonna) (1-day total: $41,601)
Andrew Whatley: $20,800 + $0 = $20,800 (Who is Madonna?)
Connor Sears: $1,800 + $223 = $2,023 (Who is Madonna?)
Today's final result made new player Yogesh the one-day champion of Season 39. He defeated two-day winner Connor in the latest episode and banked $41,601.
Yogesh will return to play his second game in the next episode, which will air on Thursday, January 12, 2023.
Jeopardy! Season 39 airs new episodes from Monday through Friday.