AEW Rumor Mill: Chris Jericho's contract details revealed
6.68K //
10 Jan 2019, 23:10 IST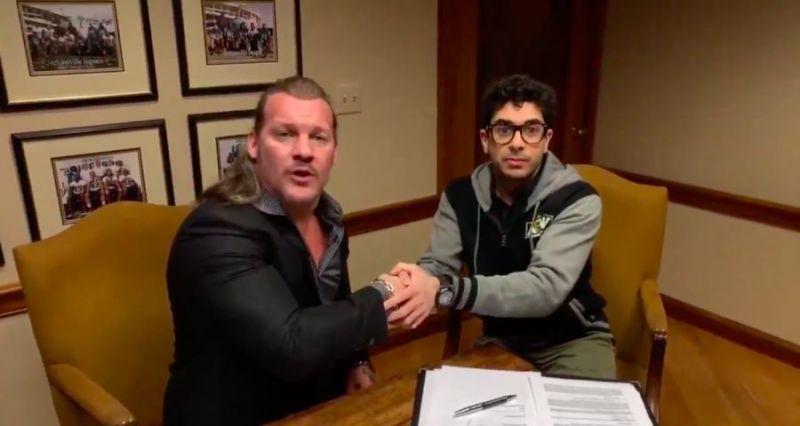 What's the story?
All Elite Wrestling shocked the world during their Double or Nothing Rally when Chris Jericho was revealed as one of their landmark signings.
While it was revealed yesterday that Jericho had held talks with WWE before signing with AEW, more information on his new contract has now been revealed - including length and exclusivity.
In case you didn't know...
While PAC, formerly known as Neville, appearing at the Rally had been teased and leaked beforehand, the shock of Jericho appearing at the end of the Double or Nothing Rally sent the wrestling world into meltdown, with the pyro behind Y2J signifying how explosive the signing was for AEW.
The heart of the matter
On Wrestling Observer Radio, Dave Meltzer noted some specifics about Chris Jericho's contract with AEW, including the length of Y2J's contract and just how exclusive it is.
Chris Jericho is currently wrestling with NJPW, and Meltzer confirmed that will not be changing, but more interestingly, the Rock N Rager At Sea II was recently confirmed, and will also go ahead.
There's no word whether AEW will affect that in any way, with several of the talents having wrestled on the previous cruise having been contracted to ROH at the time.
More interestingly, though, the length of Chris Jericho's contract was revealed to be three years - meaning there's almost no chance we'll see Y2J in WWE any time soon unless something drastically changes.
He was negotiating with WWE until the last minute and he was negotiating with All Elite and All Elite gave him the better deal. He said it was the best deal of his career. It's a three-year deal. He's allowed to work New Japan Pro Wrestling as part of his deal.
What's next?
We'll keep you updated with more as and when we get it. Meanwhile, you can read more about AEW here.
What do you think about Jericho joining AEW? Let us know in the comments.